Your New Home In Belize!
It's now February 2021. The Coronavirus is still at the forefront of the news along with the vaccine that has been touted as the all mighty saviour. Well, time will tell.
Escape Artist and The Expat Money Show were busier this past week than ever before. More and more people are looking to leave the USA and move somewhere they feel safer, they can speak the language and a mortgage is not that hard to come by. Caye International Bank in Belize has been working with expats for almost 20 years. Caye Bank began in 1996 as a Belizean mortgage company and became an International Bank on September 29th, 2003. I feel very confident recommending them to work with when it comes time to buy a home in Belize.
Last week we discussed the first 6 items in the top 12 questions people ask me about when they are looking for a new country to call home. You can read this first in a series of 4 articles here: Are You Looking For A New Country To Call Home?
As a reminder, here are the top 12 questions people ask me about when they are looking for a new country to call home:
Location

Infrastructure

Currency

Government

Visas – Difficult or east

Weather – beaches, mountains

Retire or Work

Can I obtain Citizenship?

Cost of Living

Real Estate
Let's discuss the next 6 important questions when thinking about your new home in Belize.
7. Weather
Dress For Warm Weather
While you might want to take along a light jacket, most of your attire should be chosen with warm weather in mind. It's rare for the temperature to drop below seventy degrees. In the daytime, it may get into the eighties. Couple that with the fact that you'll likely be staying on or near one of the beautiful beaches and it makes sense to wear light clothing.
What should you take? Walking shorts, loose-fitting short-sleeved shirts, swimsuits, and some tee shirts will do nicely. You could take along one light linen suit or dress just in case you decide to go somewhere that requires slightly more formal attire. Remember that if you do need something else, there are plenty of shops nearby that have whatever you want.
Warm Climate Throughout The Year
Whether you are coming to Belize to work or for retirement, you can enjoy the weather to the fullest and stay active all year long, as Belize boasts a subtropical climate.
That means there are distinct seasons, but there is no chance of snow or freezing winter storms. Instead, you'll get slightly more sun and less rain during one season, and there can be mild temperature fluctuations throughout the year. Overall, however, you can expect trips to the beach whether it is July or February.
Belize delivers a true sub-tropical climate. There are two seasons, dry and wet. The dry season is considered "winter" and runs from September to May, with average temperatures ranging from 73 to 82 degrees Fahrenheit. The rainy season is from June to October, with temperatures ranging from 79 to 86 degrees Fahrenheit.
The dry season brings sunny skies with few clouds and is the perfect time to enjoy outdoor adventures and water sports. Temps tend to be the lowest in November – January, but they are far from freezing. You'll have no need for heavy coats and gloves here.
The rainy season does bring rain on most days. However, it usually only rains for a couple of hours. You'll still be able to enjoy lots of great activities during this time.
8. Tourism
Secluded Beaches
If you're looking for mile-long beaches packed with tourists, don't come to Belize! Instead, enjoy a variety of smaller, secluded beaches that provide a lot of privacy.
It isn't hard to find a little stretch of sand without a single visitor. That's especially true if you're willing to hike a few minutes off the beaten track to find a slice of paradise to call your own for the day.
Island Hopping And Adventures
Belize delivers for those who enjoy island-hopping. There are more than 200 islands or cayes, each with its own unique topography and offerings. Some of the more popular of these include:
Catch a water taxi, take an inland flight, or charter a boat to visit these and other stunning places in Belize.
Ambergris Caye
Ambergris Caye is an island located off the mainland of Belize, and it boasts incredible natural beauty. San Pedro is the largest town here and is easily accessible from the mainland by ferry or inland flight.
Ambergris Caye is a mecca for those who love the great outdoors. The coral sand beaches, proximity to the Mesoamerican Barrier Reef System (also known as the Great Mayan Reef) are opportunities to dive and snorkel which make it a popular place for visitors as well as residents.
Ambergris Caye is also such a popular place with expats because it offers many of the amenities that new residents love the most. In addition to great local cuisine, you'll easily be able to shop at western-style grocery stores, grab a beer at an international pub, and dine on your favourite foods at beachfront restaurants. There is a true sense of community and a diverse, international population that adds variety to everyday life.
9. Retire or Work
If I Choose Work, What Is The Best Ventures For This New Country
So many of us have worked from home the past year. With this newfound life of not having to travel into an office, and learning a new skill, which is working from home, take those skills you have acquired and move to a new country. Obviously, if you pick a time zone that is familiar to your current one, life will be a lot easier. Work 9-5 like you have been for the past year, make it work. But now you can enjoy warm weather, beaches, mountains.
If you are unclear of what your life may look like, think back to last year. If you had the ability to leave then, what kind of work would you be looking forward to? Here are a few:
1. Freelance Work
If the plan is to generate a revenue stream for yourself while still maximizing the control that you have over your time, taking on some type of freelance work is a smart move. This allows you to limit the number of hours that you work and choose the projects that bring you personal satisfaction as well as a reasonable income.
Consider options like writing, painting, or some other creative art. You can take on clients within the country or even do work for those who live in other places. It's easy to arrange for your fees to be electronically transferred into your checking or savings accounts. The right bank makes it simple to manage transactions in multiple currencies, so you can seek clients from a number of localities.
2. Open a Consulting Business
If you have prior experience within one of the more popular industries in Belize, consider the idea of becoming a consultant. Within this capacity, you can help clients assess the current state of their operations, provide suggestions on how to improve efficiency, cut costs, and in general position the business for greater profitability. Depending on how involved you want to be, your consultant services could include remaining on board long enough to implement the approved changes.
The beauty of this type of business operation is that you can fill what is often an overlooked need in the business community. As you begin to build a reputation, it's possible to mentor others who can come in and work as consultants under your guidance. In time, the business could generate enough revenue that you remain the owner and draw a salary while your employees take care of the clients.
10. Can I Obtain Citizenship
Becoming A Citizen Of Belize
Should you decide to become a naturalized citizen of Belize, it's necessary to retain permanent residency status for a period of five consecutive years. At that point, you may approach the Immigration Department and apply. In many cases, applications are processed within six months. There are instances in which the process could take a full year. During that time, you are able to maintain your status as a permanent resident.
The documentation that was required for permanent resident status will also apply to your petition for citizenship. There may be other documents that you will need to present, based on your country of origin. The most practical way to manage the process is to hire an immigration attorney who can oversee your application and ensure it complies with the Immigration Department's current policies and procedures. It doesn't hurt if you and your attorney remain available if the Department has any questions. You can also contact the Immigration Department from time to time and check on the status of your petition.
Other pathways to citizenship can apply in certain cases. For example, if you were to marry a Belize citizen while living in the country as a permanent resident, it may be possible to apply for citizenship before waiting five years. There will be an investigation to determine if the union was entered into without any intent to commit fraud. Assuming that the Immigration Department is convinced that the reason for the marriage was not to secure citizenship, you may find your petition is approved sooner rather than later.
11. Cost of Living in Belize
The cost of living in Belize is very affordable. I think you will be quite pleased if you are coming from any country from the north. From housing to utilities to food, they will all cost you a lot less than you would expect from a commonwealth country.
Belize is a very relaxed country, so there is no need for expensive attire, flip flops and shorts are quite common here. Your fruits and vegetables are all grown locally, bringing the cost down considerably.
You can find local restaurants on every corner where you can eat a home-cooked meal for about $5.
Internet service and cable for your TV are all great, both should cost you around $95 a month. Utilities are very similar to the USA, ranging from $100 – $200 per month.
A doctor's visit is where you'll see a huge difference compared to the US or Canada where prices have skyrocketed over the past 20 years. You can visit a doctor for about $25 and you don't have to wait weeks for an appointment.
There are 3 ways to move down to Belize.
Sell everything you own and bring 2 suitcases with you
Rent a van filled with your most prized possessions and drive it down here (If you are in North America)
Hire a moving company to load a trailer that will be put onto a ship and bring down everything you own.
I know people that have done each of the above and no one way is the right way. When I moved my family from the UAE we put everything into a shipping container and brought it here to Panama. Best decision of my life. I can't imagine selling everything for pennies on the dollar and rebuying it all for double the price. It didn't make sense to me. However, I've had many clients over the years that just packed their suitcases and bought what they needed in their new country. It's really a choice that only you can make, and as I said, not one is the wrong choice.
All in all, Belize has a relatively low cost of living. Life is easy going and everyone maintains a good life.
12. Real Estate
There are many wonderful places to purchase a home in Belize. Here are my favourite spots: Ambergris Caye, Caye Caulker, Placencia, Punta Gorda, Corozal Town, and Cayo District.
Will your goal be owning and living on the property? or buying to rent out? or buying for tomorrow and renting out today? All are great options and Belize can certainly fill those needs.
When you come for a visit, go and visit each of these areas. See where the grocery stores are, the bank, and are there lots of choices in restaurants? Is the town filled will expats or will you be the only family? Both are good as many don't want a town filled with expats, they want to fit in with the local population.
Also, do you want a single-family dwelling or an apartment or condo? do you want a pool, a gym?
Come for a visit, see all of these things, then decide which town or city you want to live in. If you don't find anything that suits your needs, you can purchase some land and build your own home for about $110,000.
The real estate market in Belize is strong and continues to improve year after year. If you buy a property and rent it out, there is an extremely low rate of tax on that income. Your expenses will be low and more profit will go into your pocket.
I would suggest working with a good, reputable real estate lawyer that understands the laws unique to Belize.
Conclusion
Living and working in Belize is a desire for many. While it may take some time, the goal you've set out to achieve will eventually come to pass. For more information on offshore banking or mortgages, please contact Caye International Bank.
I hope you got great value reading Your New Home in Belize!
For further information, check out this podcast from The Expat Money Show with Mikkel Thorup – 105: Offshore Banking – What You Need To Know – Luigi Wewege
Here is probably the most extensive ebook on Everything You Ever Wanted To Know About Eliminating Your Taxes, Protecting Your Assets And Regaining Privacy Over Your Life And Investments. It is called The Ultimate Guide To Going Offshore.
I hope you enjoyed reading this article: Your New Country Belize. If you have any questions, please contact our office HERE.
About The Author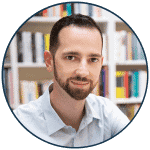 Mikkel Thorup is the Director at EscapeArtist.com the oldest and largest offshore website in the world and hosts The Expat Money Show podcast. He is also the author of #1 Best-Selling book Expat Secrets on Amazon. Mikkel has spent over 20 years in continual travel around the world, visiting more than 100 countries including Colombia, North Korea, Zimbabwe, and Iran. His goal is to help people just like you to generate additional streams of income, legally eliminate your tax bill, and take advantage of offshore structures so you can travel the world freely and never have to worry about money again. Follow Mikkel Thorup on Twitter @ThorupMikkel
Source: https://www.escapeartist.com/blog/your-new-home-in-belize/