We've invited Kyle, an American expat who moved from California to Ukraine, to tell us about his experience moving abroad and living as an expat while running his business remotely.
Many people move to a foreign country to leverage a strong U.S. dollar, to lower their tax bills, or to pursue a variety of both personal and financial goals. Naturally, moving to a foreign country, especially on a permanent basis and not to be a "digital nomad," is rife with landmines you just can't expect when you leave your home country.
The obvious one to everyone is language. But, I'd wager it's not what you think.
Most people don't have an issue when it comes to ordering food in a restaurant, renting an apartment on AirBnB, or other general "touristy" things. Many people go in concerned about the language barrier for these things, but they quickly come to realize that it's not a big deal at all. However, once you've lived abroad for a while, you start to come to the conclusion that language does hold you back…
Because time is money. Let me give you an example:
I'm 27 years old, and I have been working on a computer for 8 hours a day since…well, forever. It was always a passion of mine, leading back to when I was a teenager and working in a computer shop and designing websites in my spare time. This means that I spend significant time sitting down at a desk, with (admittedly) mediocre posture, not moving.
I recently decided to make Kyiv, Ukraine my permanent home for at least the next few years. I signed an apartment lease, bought some things I never had with me as a nomad (such as my favorite Taylor guitar), and decided that it was time to start taking active steps towards fighting getting older.
This meant getting a standing desk that would allow me to alternate between standing and sitting while working on my various businesses from my apartment.
Now, if I was living in the United States, I'd likely just pop my head into a store like IKEA, Costco, or Walmart and place an order for one I liked, and it'd be delivered straight to my front door within 24-72 hours. Or, if I was feeling adventurous, I could have just ordered one sight-unseen from Amazon and never had to leave the comfort of my home to do so…
Instead, in Ukraine, it involved many, many more steps.
First, I had to find out if standing desks even existed here, on any level. The answer was yes, but not very many. One small, private company and a few of the box stores had them, but none of them were particularly good quality.
Then, my girlfriend said that it's a normal thing for Ukrainians to buy from IKEA in Poland, which is one of Ukraine's neighbors — and there are no IKEA locations in Ukraine itself. So, she and I then began the laborious process (several hours for her, maybe one for me) of figuring out which of these import/export IKEA companies were actually valid.
We found one that had some reviews. So I placed the order. I waited for three days and heard nothing.
Until finally, the "owner" of the store called me, speaking rapid-fire Ukrainian (not Russian, in which I can speak a few words), trying to explain the process. I had to hang up, text her in Russian that my girlfriend would call her back to discuss this. For the next three days, it was a constant barrage of texts going to my phone, coordinating this effort.
It finally arrived in Ukraine, but because of the size of it, they didn't deliver it to the normal post office, which is only 3 minutes from my front door. Instead, they sent it down to a satellite office. We were told if they delivered it to the front door, they needed payment up front and there were zero refunds under any circumstances — this is a risky route to take in Ukraine, as you never know what you're going to get.
So instead, I had to wait until the weekend and trek down to this office with my girlfriend in tow to translate. Again, my Russian isn't strong enough to deal with something like this. We get to the satellite office; they bring the boxes out, and I check it out and all looks good. Next is trying to pay. They won't take my American credit card because their terminal requires a PIN — which American credit cards don't have. Finally, the bill is settled, but now I have 30+ kilograms of the table to transport on my own.
A normal Uber, which I use often, obviously won't suffice for transporting this 120x70cm table. Thankfully, there's another service where you can order a van, but because these orders are rare, they are going to call you — in Russian — and confirm this order. Thankfully, I still have my girlfriend with me and she handles it.
After all of this, I'm glad to be able to say that I'm writing this guest post to you while standing at my newly-built table, but it certainly was an adventure…
The point I'm trying to make with all of this comes down to this:
Time is money, and you are going to lose a lot of time in foreign countries when it comes to dealing with hassles and bureaucracy – or even just basic stuff like buying a table. Language barriers when eating out and trying to get a pepperoni pizza aren't difficult at all. It's the deeper, other day-to-day conveniences which we take for granted that become much more difficult. This is also not helped by the fact that many countries are simply not as efficient and customer-service orientated as a place like the United States.
Is there a solution to this?
Obviously, having a partner who is a local and speaks the language is extremely helpful. My girlfriend has been adamant that she can do this for me throughout the duration of our relationship.
At the same time, it's not fun to be reliant on someone for these things. Nor do I want to make my girlfriend spend her Saturdays trekking down to Nova Poshta and helping me lug furniture around the city. That's not fair to her.
The only solution I've come up with so far is this: Hiring a local personal assistant.
I run multiple online businesses and have outsourced many projects over the years. I have a full-time Virtual Assistant, but she's based in the Philippines and obviously doesn't speak Russian. But recently, as I've considered hiring another assistant (because the business needs it), I've thought: "Why wouldn't I hire someone…here?"
I mean, it makes sense, doesn't it?
I could hire someone, have my current VA train her up in the aspects of my business, and also use them as a personal assistant/secretary/un-fun errand runner here locally, too. This would eliminate the need to use my personal relationship for this kind of mundane work. I'd have someone else coordinating my furniture deliveries, handling visa paperwork and general bureaucracy, and doing some of my grocery shopping.
Time is the one absolutely finite resource we have on this planet. If you move to a foreign country and leverage a strong currency, you quickly learn that money can buy a lot of things, solve a lot of problems, and make life very convenient.
But, no matter how much money you have, the one thing you'll never be able to buy more of is time.
It's a lesson it takes many smart people many years to come to terms with.
Perhaps hiring local help in your new home country is one way to get just a little bit of time back.
I'm often asked, "Are you happy that you left America?"
And, the answer is yes.
But the longer answer is that it's full of trade-offs. Of course, I miss my immediate family. They're about to come next month to visit Ukraine for the first time, and I couldn't be more thrilled. At the same time, my current friends and relationships here in Ukraine have made me more welcome than I could have ever possibly imagined. This is helped by learning some of the local language.
From a business sense of things
When I left Los Angeles, I was 24 years old and taking home a six-figure salary. But, that doesn't go that far in a place like California. I never would have been able to build a business while living there. I had no choice but to leave if I wanted to be able to leave the 9-5 for good. Doing so was one of the toughest choices I ever made in my life, and I wrote about that entire story here.
So, on one hand, I never would have gotten my business going if I hadn't made the leap, but I won't lie, it's harder. For example, I started an olive oil company — SeloOils.com (exporting from Croatia) last year. As of now, we are importing into North America and shipping out of a fulfillment center on the west coast. It would be far easier to grow and scale this business if I was Stateside.
Alas, that is no longer home to me. And while there are drawbacks, if you asked me to go back and do it all again, I wouldn't change a thing.
Kyle blogs at This Is Trouble. To get his daily email about life abroad and business musings, sign up here.
Nomad Capitalist is all about helping people like you "go where you're treated best". If you want to learn more about what exactly that means, and why I believe so strongly in it, I made this video that is worth watching:
[embedded content]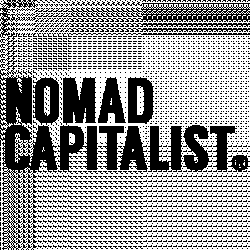 Nomad Capitalist accepts articles from hand-picked guest contributors on various topics that relate to the Nomad Capitalist lifestyle. While we make our best effort to screen for accuracy, the facts and opinions are those of the author only.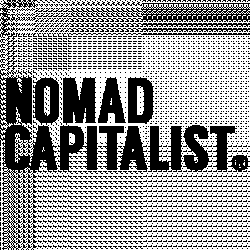 Latest posts by Guest Contributor (see all)
Source: https://nomadcapitalist.com/2019/06/03/time-is-money-abroad/