Originally a residency by investment program, Portugal Golden Visa now starts to produce its first citizens. The program, initiated back in October 2012, grants a one-year residence permit to the applicants who successfully submit all their documents and finish the application process. After the first year, permit holders must renew their residence permits and they must repeat this renewal process at the end of the third year. After 5 years of successful residency, investors who took advantage of Portugal Golden Visa Program can apply for naturalization. Previously, this requirement was set as 6 years of successful residency in Portugal before applying for permanent residency or citizenship, but it changed with an update in the program policy in July 2018.
Since the Portuguese citizenship applicant is required to pass an A2 level Portuguese language test, 2019 has been the first year in practice where a Portugal Golden Visa holder could apply for a Portuguese passport. Already a very popular and significant residency by investment program, Portugal's Golden Visa scheme is set to increase its appeal and popularity in 2020. The first successful passport owners who followed the path of the Golden Visa Program will become another source of appreciation and awe in the global network of investors who seek new options to pursue their personal and investment interests overseas.
Portugal Has High Hopes For 2020
With its first successful naturalization in the 2019, Portugal Golden Visa Program has now become a citizenship by investment program. The program, which started 2019 with decreasing numbers, has gathered its strength back by April and started to receive investment in significant volumes again. Later that year, the program had its first successful citizens of its residency by investment program, which finally clarified the process for potential applicants and got rid of numerous question marks. Also, country's potential international contracts planned for 2020 about increasing trade volume with important allies like the US is yet another encouraging factor for foreign investors.
Why Do People Choose Portugal Golden Visa Program Over Others
Portugal's Golden Visa Program is one of the strongest residency by investment schemes around the world. With its countless perks and financial advantages, people choose Portugal over many other alternatives. Portugal Golden Visa Program's investment options are more diverse in spectrum and financially considerably favourable compared to other –especially- European programs. Also, the program is very easy to follow, and its rules are very easy to comply with. For instance, Portugal does not require more than an average of 7 days of residence in the country per year. It means that the applicants have the possibility of obtaining a Portugal passport by residing in the country for just 35 days in total in the overall 5 years process, while potentially benefiting from many tax reductions offered by the government to foreign investors. Family members of the main applicant are often included in the application as dependents. Moreover, as one of the strongest passport around, Portugal passport grants visa-free travel to its holders to Schengen Area countries and the European Union countries while also endowing them with the right to work, live and study in any EU country they like.
Is 2020 Safe For Investment In Portugal?
Portugal has been gradually strengthening its economy and its political stability over the last decade. Thus, every year in this decade has been safer for investment in Portugal than the previous year, and the trend does not seem like it is going to change any time soon. Since the Iberian country now has the lowest unemployment rates, weak inflation and a stable political climate, it can be safely said that it is a good idea to choose Portugal for investment in 2020.
The most popular option of investment of Portugal's Golden Visa Program is the real estate investment option and this has a reason. With its growing economy, country's property market is also expanding and it provides home owners with profitable rental margins. Real estate market of Portugal also does not fluctuate as much as other countries in Europe and this provides basis for a more reliable sector in which foreign investors can pursue profitable initiatives.
Best Option Of Investment In Portugal Golden Visa Program
As mentioned above, real estate investment is the most popular investment option among applicants, and by a large margin. Over 90 per cent of the total number of investors chooses to invest in the property market of Portugal. The program allows investors to purchase real estate in exchange for a substantial investment valued at a minimum of 500,000 euros. If the property involved is designated by the government as one of the renovation projects, investment requirement decreases to 350,000 euros which might yield great earnings in the long term. Investors regard this option both as a profitable transaction, and a gateway to residency in Europe. Moreover, if naturalization is realized at the end of the process, investors gain the right to travel freely to over 156 countries around the world.
Why Is This Program A Great Opportunity For Families?
As mentioned before, Portugal Golden Visa Program allows dependents (family members) to be part of the application process. This means that every right endowed upon the main applicant will basically be endowed also upon their dependents. Furthermore, if applicants comply with requirements over the 5-years and obtain citizenship, they can pass Portuguese citizenship onto younger generations. Many applicants regard this program as an opportunity to secure the well being of their children and grandchildren. A Chinese investor, Mr. Hu Fang says, "Golden Visa Program is the best back-up plan for me and my future generations!" Because of the fewer days of residence requirement in the country, families also find it easier to comply with the rules of the program while continuing their normal life, business and academic activities.
About The Get Golden Visa
For all program details and opportunities mentioned upon in this article, The Get Golden Visa is a gateway. Since its birth in 2014, Get Golden Visa proudly offers its services to individuals and families around the world. Providing high quality and reliable service to investors everywhere, Get Golden Visa offices have worked with more than 15,000 clients from around 30 countries until now. With its offices in London, Lisbon, Athens and Istanbul; Get Golden Visa is ready to help more people to become residents and citizens according to their interests.
Like Our Articles?
Check out our eBook bundle. Six titles packed full of premium offshore intel. Instant Download – Print off for your private library before the government demands we take these down!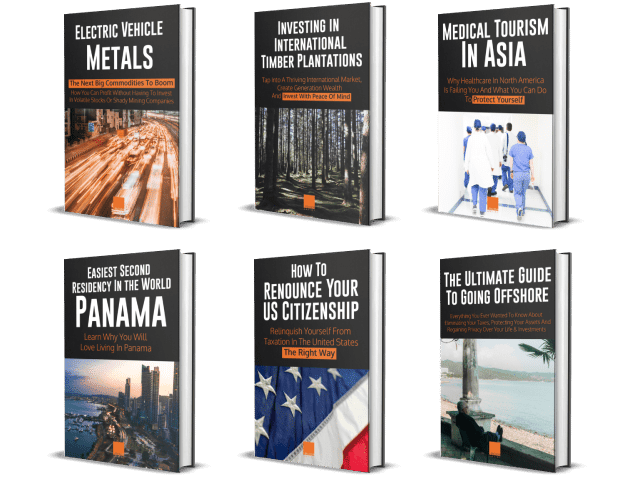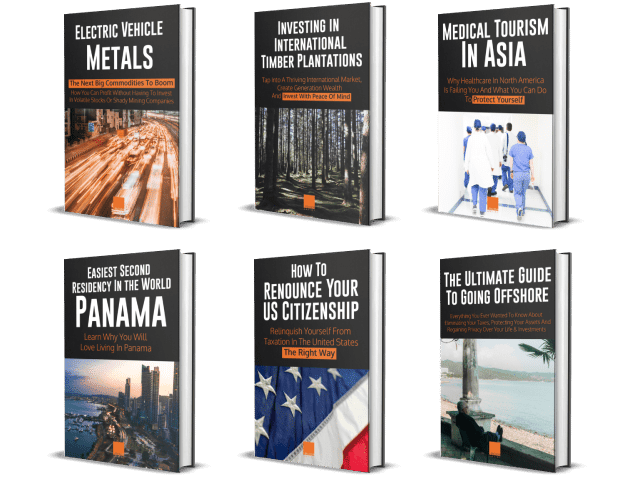 Source: https://www.escapeartist.com/blog/why-portugal-golden-visa-investment-will-be-a-growing-trend-in-2020