Living and working in the United Arab Emirates can no doubt be a life-changing experience. With no income tax on your earnings, plenty of different cultures living there and a buzzing nightlife scene, this nation has a lot to offer. However, if you are not originally from an Islamic country or if you have never visited one, it can be quite a culture shock. Before you decide to move halfway across the world to work in the UAE, it is recommended that you visit first, perhaps by booking a mini-break with Teletext Holidays.
The United Arab Emirates, commonly referred to as the UAE, is the country, and within it, there are 7 Emirates. It can be viewed similarly to having different states.
When you feel sure about your decision to move to the UAE, it's then important to discern the differences between the 7 Emirates. In this article we will discuss three of the Emirates that we believe are great to work in; their strengths, and their differences:
1) Dubai
It will not come as a surprise that Dubai is at the top of this list as it is considered the business hub of the country. Dubai has the most amount of work opportunities first-and-foremost. It is a spectacular work destination, buzzing with different businesses, social opportunities and a variety of cultures.
Due to favourable tax laws many large companies are based in the UAE, and Dubai seems to be the main landing spot for them. This is possibly down to a networking effect, and partly down to the crazy amounts of construction investment it's seen. Dubai is constantly breaking records for having the tallest skyscrapers, along with having extremely advanced and modern architecture.
This manifests in more than just attracting jobs. Dubai is extremely modern with a buzzing property market. If you land a well-paid job, there's no better place to indulge in luxury than here: high-end restaurants, huge shopping malls, a vibrant nightlife and an 8* star hotel – it's all happening in Dubai.
It seems that most of the largest well-known corporate companies have bases here, proving how attracted businesses are to this place. This will be helpful when trying to get a job, as there is always a need for English-speaking employees and there are loads of companies to choose from.
Dubai has really found a way to market itself unlike any of the other emirates. The average person can probably only name a couple of Emirates within the UAE, and Dubai is always the first. In fact, more and more people have traveled to Dubai. It's airport is one of the biggest stop-over airports in the world. It's perfectly situated between Europe and East Asia, meaning you can get one of the many flights that pass through.
With an exciting life in spectacular Dubai, as well as incredible marketing, Dubai comes with a few negatives though. Dubai's popularity has led to an extremely busy city, which means you will have to get used to heavy traffic, longer commutes to work and a never-ending buzz. Additionally, although the salaries in Dubai are high – and not taxed – living and renting costs are high as well, which may require you to dip into your savings during the first months. It's difficult to get started there unless you land a job before arriving.
2) Abu Dhabi
Abu Dhabi is perhaps the second most popular choice for expats, though it's still significantly less known than Dubai. Regardless, it's the most similar Emirate to Dubai as you can enjoy a safe society, a stable economy, luxury beaches and amazing weather. The benefits of it being similar to Dubai is self-explanatory: you're still going to be afforded plenty of work opportunities and high-paying jobs, but the place isn't overcrowded.
Abu Dhabi is perhaps the best Emirate for entertainment. There are incredible sporting events like the Gran Prix, as well as concerts from the most famous of artists. Similarly to Dubai, under 10% of inhabitants are native. This means you get the diversity that Dubai gets, but the atmosphere is more calm. Abu Dhabi's more peaceful setting doesn't mean that there isn't the nightlife that Dubai has.
With the above descriptions, you may be tricked into thinking that it is playing second-fiddle to Dubai. The reality in fact is that Abu Dhabi is both richer and more politically important than Dubai, as it is the capital of UAE along with being incredibly rich in oil. Due to it being less crowded, living expenses are cheaper in Abu Dhabi, yet its net income level growth rate is higher. In terms of culture. Dubai is more westernised whilst Abu Dhabi remains more traditional.
3) Ajman
Ajman is around 153 kilometers away from Abu Dhabi. This is the greatest perk of the UAE in fact: you may be living in one Emirate, but moving to another is incredibly easy. Ajman is both smaller and cheaper than both Dubai and Abu Dhabi. In fact, it is 259 km2, compared to 67,340 km2 of Abu Dhabi. Despite it being the smallest emirate, it's also the most dense with over 500,000 inhabitants.
The most important advantage to living in Ajman is that it's a half hour drive to Dubai (though, this is with no traffic). This means you can drive to Dubai for work in order to benefit from the high wages, yet you can live in Ajman where living costs are considerably cheaper. You may even find yourself paying half the amount of rent than you would in Dubai. As a result, you will find larger homes too. Finding a job in Ajman on the other hand may be a little more tricky, but if you want to avoid the busy commute to Dubai, this would be advised.
Ajman has a charming and quiet atmosphere, making it a very leisurely place to live. There are tons of affordable things to enjoy in Ajman, like the beach, camel riding and so on.
Overall, each Emirate has something unique to offer. Which one you opt to move to will depend on your budget and what kind of atmosphere you want. The beauty of the UAE is how close everything is to each other, meaning you can easily adapt and try out different cities.
Like Our Articles?
Check out our eBook bundle. Six titles packed full of premium offshore intel. Instant Download – Print off for your private library before the government demands we take these down!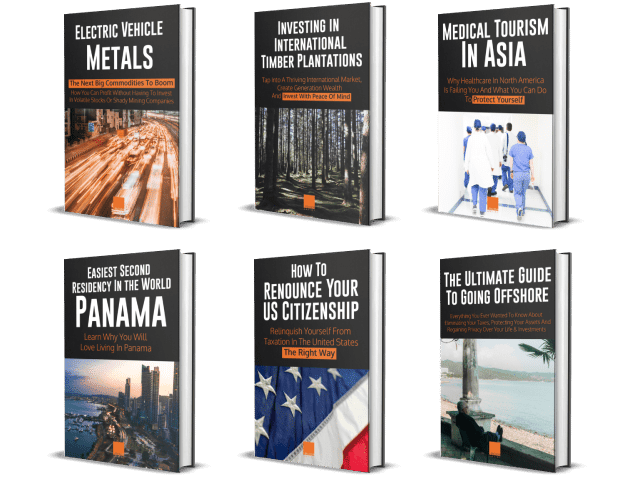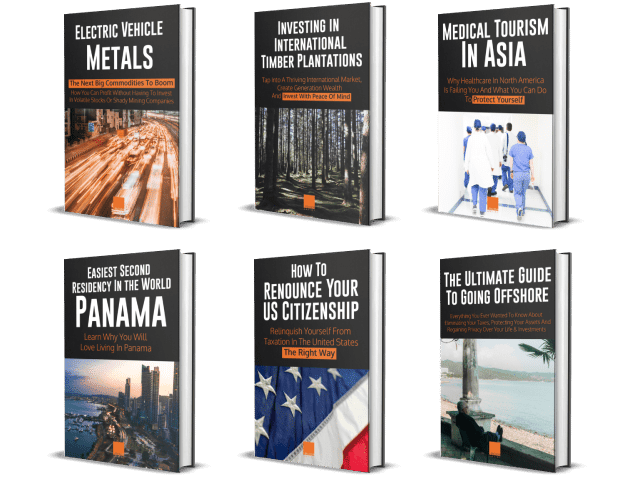 Source: https://www.escapeartist.com/blog/where-to-work-the-3-best-emirates-in-the-uae