Understanding the Current Economies of Key Central American Nations
There is no doubt that COVID-19 has changed things. Across the globe, nations struggle to bring the pandemic under control as research into vaccines continues.
For many, the goal is to keep the economy's damage minimal and ride through the current crisis. That's undoubtedly true in Central America, where the pandemic has impacted economies and the prospects for the future.
What's happening now, and what's projected to happen in the future? Here are some insights that will help illustrate the situation.
Last Year's Projections and the Pandemic
The projections for economic growth in some areas of the region looked positive at the end of 2019. In particular, countries like Belize and Panama were expected to enjoy continued and steady growth.
Both nations invested more in infrastructure than some of their counterparts in other parts of Central America. Coupled with diversifying their economic bases while not neglecting historical industries, they seemed to be on track.

The pandemic dashed most of the economic projections for the year. While there is still some time left in 2020, the odds of getting anywhere near those previous projections are unlikely.
What is possible is that at least some of the nations in Central America will take the first steps toward recovery by the end of the year.
The Drop in Remittances from Relatives Outside Central America
One factor that is often overlooked is the role of remittances to those who live in countries like Guatemala, El Salvador, and others. Migrants who relocate to countries like the United States and Canada often set aside part of their earnings to send home.
In some cases, the funds are used to build homes, provide education, and take care of loved ones. Since the pandemic is affecting employment around the world, continuing to send funds home is not always possible.
There are reports of drops as high as 50% in remittances in countries like Guatemala. This reduces the purchasing power of citizens who would otherwise use those funds to buy local goods and services.
Along with directly impacting those who received money from relatives working internationally, the lack of an influx of income means suppliers and vendors see their business volume drop. That is not likely to change until the coronavirus is under control and employment statistics improve.
Political Unrest Versus Political Stability
Parts of Central America enjoy political stability while other areas have traditionally dealt with unrest. That continues to be a factor in many areas of the region. Even so, some countries remain stable despite the challenges brought by the pandemic.

Belize and Panama are prime examples of nations that remain politically stable. The efforts of these governments are viewed more favorably than in other areas of Central America or in the world at large.
This type of populace support puts these two nations in a better position to meet the challenges and maintain economic stability.
Strengths in Central America: Agriculture
One characteristic that applies to many areas of Central America is the presence of agricultural resources. Simply put, the ability to cultivate crops remains strong. Prices have indeed fallen, and exports are less than usual. Even so, agriculture continues to provide employment opportunities and food sources in many areas.

It's important to note that agriculture as a whole is not operating at the same level as last year. Until it's safe enough to lift export restrictions and more people return to work, production levels are likely to remain sluggish.
What About Tourism and Hospitality?
Parts of Central America rely on tourism and the associated hospitality industry for significant contributions to internal economies. Given that several countries have prohibited travel to their borders, these two industries are among the hardest hit.

Nations with more diversified economies are managing to cope in varying degrees. Overall GDP will remain lower for the remainder of the year. Some countries are preparing to reopen their borders during the first quarter of 2021. They are using this time before then to ensure attractions, hotels, and other spots of interest are ready.
Creation of a New Supply Chain Strategy
One idea floating around is the possible increase in suppliers who may seek to establish facilities in nations closest to the United States. That would include Mexico, Belize, and Panama. The idea is that European and Asian suppliers are thinking about producing and storing more goods closer to the USA. This would help reduce shipping time and position the suppliers to leap into action as restrictions ease. In the meantime, constructing those facilities and producing goods would help support economies.
Encouraging Signs
Amid the hardship and speculation, there are some encouraging signs. Panama is an example. As recently as May 2020, economic activity had fallen by 40.9%. The beginning of the third quarter saw a slight improvement.
For the last quarter of the year, there are indications that the federal government will ease some restrictions, including inbound travel. This will provide some degree of recovery by the end of the year.

In Belize, the encouraging news is that there are expectations that lifting restrictions during the first of 2021 will lead to a rebound. Growth in the coming year is expected to reach 6.5%.
Weathering the Storm
The impact of the worldwide pandemic has altered 2020 economy projections for key Central American nations. Even so, changes have occurred as a result of the pandemic that will strengthen the positions of these countries.
Will 2021 be the year that nations like Panama, Belize, and the Dominican Republic rise in importance as supply chain resources? Only time will tell.

I hope you enjoyed reading this article: Understanding the Current Economies of Key Central American Nations.
About The Author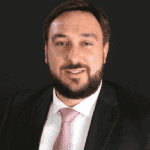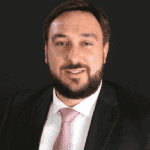 Luigi Wewege is the Senior Vice President, and Head of Private Banking of Belize based Caye International Bank, a FinTech School Instructor and the published author of The Digital Banking Revolution – now in its third edition. You can follow his posts on trends shaping the banking and financial services industry on Twitter: @luigiwewege
Source: https://www.escapeartist.com/blog/understanding-the-current-economies-of-key-central-american-nations/