UAE: Visa Information, Travel Restrictions, and Other Important Things
If you're considering traveling to United Arab Emirates, then there are more than a few things you need to know before takeoff. Whenever you are flying to a foreign country, or setting off on a new and exciting holiday adventure, knowing everything you can about official documents and travel restrictions is extremely important. Take a look at the information here to see exactly what you need to know before you travel to the UAE!
Visa Information
In order to enter the United Arab Emirates, you will first need to get a passport, or a visa from your country's government. So whether you've saved up using offshore banking, just need to getaway, or want to explore the Middle East, you first need to have legal access to the country!
Depending upon where you are traveling from, you will need different types of visas to enter the United Arab Emirates.
There are several countries where you can acquire visas upon arrival. Meaning you can do your Etihad Online Booking, board your plane, and arrive in the UAE without any documents besides identification and a passport. However, the majority of travelers will need to use a long term visa for less limited stays.
Here are the countries you can enter the UAE from with a passport for 30 days, for free, without a long-term visa:

Andorra

Australia

Brunei

Canada

Hong Kong

Republic of Ireland

Kazakhstan

Malaysia

Macau

Mauritius

Monaco

New Zealand

San Marino

Singapore

Ukraine

Japan

United Kingdom and Northern Ireland

United States

Vatican City



All in all, if you are only staying in the country for a short holiday you won't need a visa. However, if you want to stay longer than 30 days, like looking to work in the three best Emirates long term, then you will need to apply for a visa. This process requires a simple online application, as well as fees.
Fees and Processing
Just like finding a Flight online booking, you can easily pay and apply for a visa online from the comfort of your home. Processing your online application can take as little time as 24 hours! The costs for each visa vary, depending upon the length of time you will be in the UAE, as well as the purpose of your visit.
Here is a breakdown of the visa fees and lengths:
14-day visa with single entry is free for some countries, $189.00 for others

30-day visa with single entry is free for some countries, $199.00 for others

30-day visa with multiple entries is $445.00

60-day visa with a single entry is $465.00

90-day visa with a single entry is $540.00

90-day visa with multiple entries is $940.00

a 90-day Job Seeker Visa is $590.00
Be prepared to pay for these costs if you are not from a country that the United Arab Emirates allows in for free. You can also apply for a diplomatic or service visa online. Be certain to double check your entry permissions before you leave for the UAE!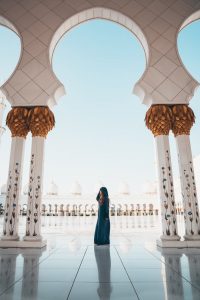 Travel Restrictions
There are certain items, substances, as well as contraband that are not allowed into the UAE. Be certain to check with your embassy, or look online to see what materials are banned from entering the country. Not to mention on your flights!
Because the world changes every day, you will also need to check the United Arab Emirates embassy in your country to see if there are recent travel restrictions. This typically happens when there are health risks, conflicts, and other instances of foreign nationals being banned from entering UAE.
Cultural Differences and Traveling Respectfully
The more you travel the world, the more you see how different the cultures can be. However, being respectful of each other's traditions and cultural differences is something we should all have in common. There are definitely things you should know before visiting Dubai, Abu Dhabi, and the rest of the UAE.
First, be certain to learn an appropriate greeting before you travel anywhere. A few phrases in the local language can go a long way in terms of trying to be considerate of other places.

Secondly, religious and social aspects can change wherever you go. In the United Arab Emirates, it is a Muslim majority country. This simply means that people, in general, will be a bit more conservative. This includes casual conversation, the way they dress, as well as in social interactions.
All in all, try to be conscious of how you converse in public, the amount of skin you show off, and other social behaviors. This will not only make locals appreciate you more as a visitor, but will also be respectful and polite on your part!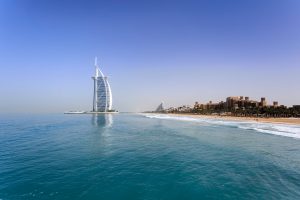 The Travel Information You Need to Know Before Traveling to UAE!
Now that you've got some more information on how to legally enter the UAE, as well as some respectful cultural insights, it's time to start planning. Whether you're flying in for pleasure, or going for business, your time in the United Arab Emirates will be well spectacular!
Like Our Articles?
Then make sure to check out our Bookstore… we have titles packed full of premium offshore intel. Instant Download – Print off for your private library before the government demands we take these down!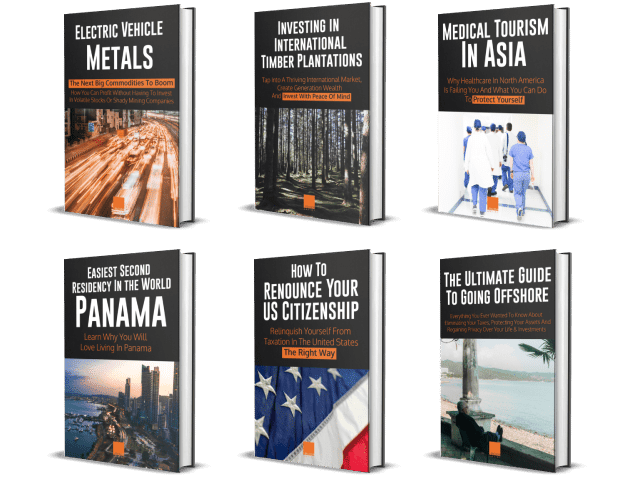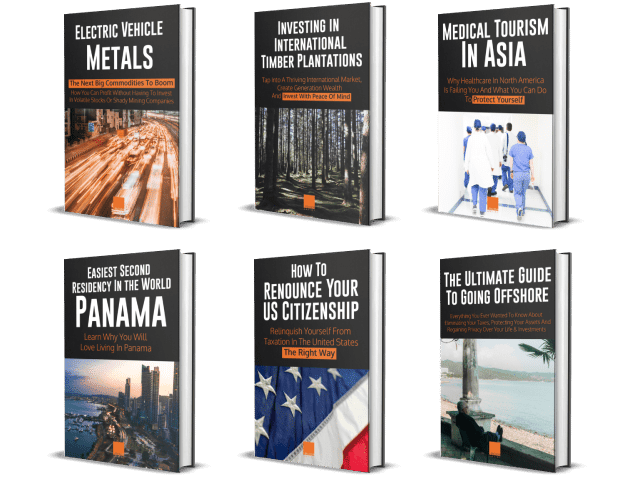 Source: https://www.escapeartist.com/blog/uae-visa-information-travel-restrictions-and-other-important-things/?utm_source=rss&utm_medium=rss&utm_campaign=uae-visa-information-travel-restrictions-and-other-important-things-to-know