Brazil has traditionally led the Americas with respect to the revenues generated from tourist activities. Last year, the country generated $5.8 billion from the sector—coming second only to Argentina that has maintained its lead amongst its Latin American competitors for years now. Recognizing the potential to generate massive revenues for the economy, the Brazilian government is moving to improve the sector's productive capacity and service quality.
The state launched the National Tourism Plan back in 2018, hoping generate over 2 million jobs in the sector—following with a policy to increase access to the region. The Brazilian Tourism Minister, Marcelo Alvaro Antonio, has already highlighted the remoteness of the region as a major obstacle for greater growth and spoke of the possibility of making it easier for people to come to Brazil. In response to these obstacles, the government has significantly relaxed visa requirements for foreign tourists, forecasting nearly 12 million annual visits from foreigners by 2022.
While this is just the tip of the iceberg—it's evidence enough to make the claim that Brazil is definitely the tourist destination of the future. A lot of the tourist traffic is currently going to Rio, Sao Paulo, Manaus and Salvador—but governmental policies are diverting a lot of it to other areas—the most notable of which is Fortaleza. As tourism activities expand in the region, people are investing in turnkey properties to make rental income from higher tourist volumes in the region. At this moment, I'm working with property developers in the region who are offering really cheap property which can generate returns of up to 16.14% in rent returns.
I feel that this is too great an investment opportunity to miss out on. With that in mind, I'll explain why you should invest in turnkey rentals in Fortaleza.
Tourism in Fortaleza
I've already spoken of how the government is diverting greater tourist traffic to Fortaleza. Even now, airlines are recognizing the potential for greater business in and through Brazil to increase the supply of seats to visitors in the city. Air Europa, for example, has launched new flight plans to Fortaleza hoping to capitalize on the potential for higher demand. For perspective, the Airline carried 11.8 million passengers around the world—many of whom were going to Latin America and Brazil in 2019. Additionally, ever since the company was bought over by the IAG—it now forms a 10.4% market share for all flights in and out of Europe. Considering the fact that only a handful of airlines out of Europe fly to Fortaleza, this move on IAG's part signals that more European visitors will come to the city in the future.
While more European airlines are aiming for a greater share in tourist traffic to Fortaleza, Brazilian authorities have repealed visa requirements for US tourists. In response, the number of people travelling from the US has increased by 39% within the last four months alone. Attempting to capitalize on these policy changes, airlines like American Airlines and Delta Airlines have partnered up with LATAM and GOL to fly into Fortaleza. With these new flight schedules and partnerships—more people will fly into the city than ever before.
You might well wonder what my point is—well, it's pretty simple, the more tourists you have the more valuable the property in your region becomes. As the number of people fly into a relatively underdeveloped Fortaleza increase, property rents will skyrocket and so will the property prices. As property development goes underway in the region, you'll find it'll become increasingly difficult to buy property in the region too.
Historical Rent Analysis for Brazilian Property
Everyone agrees that the year 2014 was great for Brazilian property because the FIFA world cup introduced the world to a new, exotic location to visit. Since then, the property prices have attained new average highs that were significantly higher than before. Within the decade from 2004–2014, the house pricing index rose by 333% to sustain consistently high values that haven't even come close to the 2004 levels.
People put this down to the increasing number of people that showed up in 2014 and such as spike is expected once again by 2022. If the Brazilian government's policies succeed, which seems quite likely, we can expect uniform property value increase not just in the traditional tourist destination but even in Fortaleza. While there's little data on the rental values for Brazilian property, it's safe to assume that higher property prices will also reflect in higher property rents because of the increase in demand for these properties.
How and Where to Invest in Property in Fortaleza
Typically, for a tropical country like Brazil, the most expensive property is beach property. Fortaleza, in specific, has 30 kilometers of shoreline that's basically untouched by mass tourism and is largely unexplored. Expecting higher tourist influxes, real estate developers have already invested and completed housing projects along the beach to construct spacious, luxurious beach villas.
The villas I'm talking about, the ones being sold by the people over at The Beach Villas, are 1,044 square feet and have two bedrooms, bathroom and a private pool. The property is immensely cheap—costing about $107,000 complete with the furniture and all the amenities installed. They've actually sent me some projections for how much money people can make in revenue—even with a conservative occupancy of 55%, they generate returns at 16% per annum. You'll make 32% if, by chance, the occupancy goes up to 100%.
The real estate market in and around Fortaleza is pretty under-crowded—but this trend won't persist for long. Right now the Fortaleza real estate market is a buyer's market with people vying to get their fair share of property that they can make money off.
In Conclusion
Fortaleza is the next big thing in Brazilian tourism for sure and also the real estate market to look out for in the next few years. The development currently underway in the region spells great opportunities for anyone looking to make profits through real estate, because if tourist dynamics continue—Brazil will become a billion dollar industry. You should get in touch with the people over at the Beach Villas to see how you can invest in the real estate projects in Foraleza.
I hope you enjoyed reading: Turnkey Rentals in Fortaleza, Brazil.
Here are a few additional articles that I know you'll love!
About The Author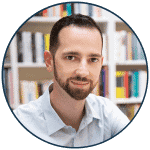 Mikkel Thorup is the host of The Expat Money Show podcast and Director of Content at Escape Artist. He is also the author of #1 Best-Selling book Expat Secrets on Amazon. He has spent nearly 20 years in continual travel around the world, visiting more than 100 countries including Colombia, North Korea, Zimbabwe, and Iran. His goal is to help people just like you to generate additional streams of income, eliminate your tax bill, and take advantage of offshore structures so you can travel the world freely and never have to worry about money again. For more information on his legal (but creative) tax strategies for Expats watch this free video.
Like Our Articles?
Then make sure to check out our Bookstore… we have titles packed full of premium offshore intel. Instant Download – Print off for your private library before the government demands we take these down!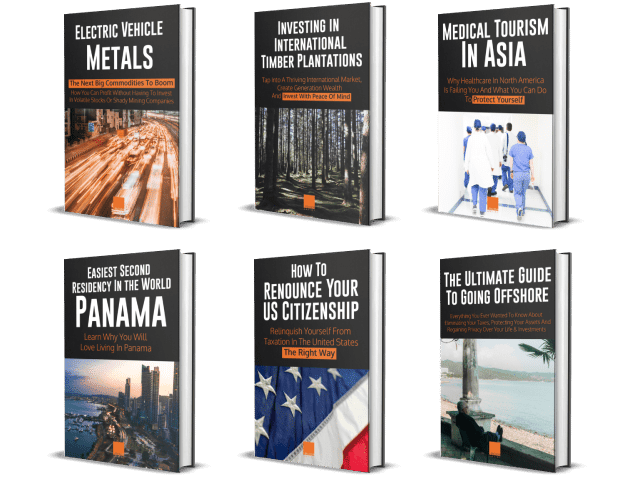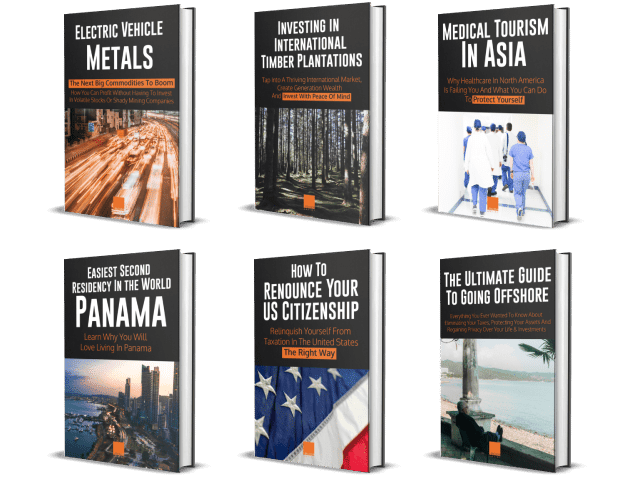 Source: https://www.escapeartist.com/blog/turnkey-rentals-in-fortaleza-brazil/?utm_source=rss&utm_medium=rss&utm_campaign=turnkey-rentals-in-fortaleza-brazil