Located on the Iberian Peninsula, Portugal is one of the most visited countries in Europe. Countless expats fall in love with the country and decide to settle there. It's easy to see why; Portugal is not only home to delicious food and friendly people, it is also very affordable and has a varied geography. This means that whether you prefer living near a stunning coastline, in a secluded small town, or close to majestic mountain ranges, Portugal can accommodate you. Here's a look at the top 5 places to live in Portugal.
1. Lisbon
Lisbon is a diverse city that's perfect for expats, families, and students alike. Home to a friendly LGBT+ community and thriving tech scene, Lisbon is no doubt a forward-thinking city, which explains expats' attraction to this city.
Being the capital city of Portugal, Lisbon has bustling shopping districts and lively nightlife hubs. Between the buzz, there are also cozy local quarters and scenic coastal spots for expats who prefer peace and quiet.
You can also learn a lot about Portugal's history and culture through Lisbon's famous landmarks – the 11th-century São Jorge Castle, the 16th-century Torre de Belém, and many more.
Because Lisbon is such a global attraction, many people there will speak English. However, to really immerse yourself in the culture and way of life in Lisbon, I strongly recommend you learn Portuguese.
Lisbon has a typical Mediterranean climate; with short and mild winters and warm summers. This means that it's a great place to stay all-year-round. But if you're a digital nomad, the best time to stay in Lisbon would be from March to May or from September to October. During these months, the weather is still warm, with fewer crowds, and cheaper hotel rates.
The cost of living in Lisbon is extremely reasonable; a couple can live comfortably on about $2200 a month, and less for a single person.
2. Porto
Many say Porto is Lisbon's quieter sibling, which is perfect for those who would like to live in the city but with less of the bustle. It's also a popular place with retirees and families, and it's no wonder why.
The city's low crime rate and welcoming people give off a warm, nurturing atmosphere.
Porto's river banks are lined with hip new bars and cool pavement restaurants. There are also contemporary art exhibitions along Rua de Miguel Bombarda and breathtaking world-class concerts at Casa de Musica.
On top of Porto's natural and architectural beauty, it's also quite affordable to live there. The cost of living for a couple is about $1550 a month.
3. Aveiro
For those looking to avoid tourist-heavy areas, Aveiro might be a perfect choice. Located in the center of Portugal, Aveiro is often referred to as the Venice of Portugal because of its gorgeous canals, vibrant gondolas, and Nouveau architecture.
In recent years, the city has brought in more pedestrianized areas to encourage walkers and bikers. Consequently, it's an attractive place to live for expats seeking a quiet environment. It's also family-friendly, with little traffic.
While it may be quieter than the larger cities, Aveiro has numerous shopping malls, indoor markets, and cozy cafes. The city also has historical richness; strolling around Aveiro, one can come across the Hotel Aveiro Palace, notice the black and white Portuguese pavement, and explore the Aveiro Museum.
The cost of living for a couple is about $2500 a month, and a single person can expect a third of the amount.
4. Coimbra
Coimbra is a popular Portuguese city among students because it's home to the University of Coimbra, Portugal's oldest and most prestigious university.
Rich in history, Coimbra was Portugal's medieval capital for over a century. Apart from the city's historical center, one can also discover Coimbra's history through its architecture, churches (such as Sé Velha and Sé Nova), and pavements.
Coimbra is also home to the largest botanical gardens in the whole of Portugal and is recognized as one of the most beautiful in Europe.
Due to its low cost of living and high quality of life, Coimbra not only attracts students but also expats from all walks of life, especially retirees. A couple can live comfortably on about $2200 a month.
Immersing yourself in Coimbra, a city where history and modernization intertwines, you might just end up calling it your permanent home.
5. Sintra
Sintra is said to be one of Lord Byron's favourite places to stay in Portugal.
Located on the foothills of the Sintra Mountains, its vibrant buildings and breathtaking architecture are wondrous even to the local eye.
Living in Sintra is like living in a fairytale. Its dewy forests, cascading mountains, and exotic plants make this a town nature-lovers will never want to leave.
The town's close proximity to Lisbon also allows you to enjoy the big-city lifestyle while being able to always go back to Sintra's peace and quiet, nestled in the town's surrounding natural landscape.
The cost of living in Sintra can range from low ($1140) to high ($2100); it all depends on the kind of lifestyle you live.
For further information, check out this podcast from The Expat Money Show with Mikkel Thorup – 096: How To Be A Digital Nomad – Kristin Wilson
Conclusion
Portugal is a unique country offering different types of lifestyles in different places. From magical Sintra to bustling Lisbon, every type of expat can find a home in Portugal.
The country's growing popularity among the expat community is a testament to its high quality of life and low cost of living.
Here is probably the most extensive ebook on Everything You Ever Wanted To Know About Eliminating Your Taxes, Protecting Your Assets And Regaining Privacy Over Your Life And Investments. It is called The Ultimate Guide To Going Offshore.
I hope you enjoyed reading this article: Top 5 Places To Live In Portugal. If you have any questions, please contact our office HERE.
Is leaving your home country for a new country a priority of yours? Do you wish you knew how, but don't? Then here is a great article for you to read. It can help you understand a little bit about Citizenship-By-Investment programs around the world. For more information on the CBI programs, please contact our office HERE.
About The Author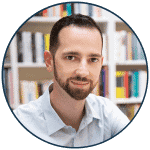 Mikkel Thorup is the Director at EscapeArtist.com the oldest and largest offshore website in the world and hosts The Expat Money Show podcast. He is also the author of #1 Best-Selling book Expat Secrets on Amazon. Mikkel has spent over 20 years in continual travel around the world, visiting more than 100 countries including Colombia, North Korea, Zimbabwe, and Iran. His goal is to help people just like you to generate additional streams of income, legally eliminate your tax bill, and take advantage of offshore structures so you can travel the world freely and never have to worry about money again. Follow Mikkel Thorup on Twitter @ThorupMikkel
Source: https://www.escapeartist.com/blog/top-5-places-to-live-in-portugal/