It's no secret that the real estate market in Belize is attracting a lot of attention. From residential properties that people intend to use for retirement to developing properties as investments, there's something for just about everyone.
If you've been toying with the idea of purchasing property in Belize, it helps to understand what you can and can't do. While you ultimately want to consult with a real estate professional, the answers to these questions will help you get started.

Do I Have to be a Citizen to Purchase Land in Belize?
Unlike some other nations, you do not have to be a citizen to purchase property in Belize. There are certain requirements you will have to meet, and there are taxes and fees that do apply. These often must be paid separately and cannot be bundled into whatever financing arrangement you've made.

To get a better idea of how those fees and taxes apply to you, it's a good idea to talk with your agent or with a loan officer at the bank where you plan on seeking a mortgage. This will ensure that you aren't caught unaware in the middle of the transaction and end up scrambling for cash to cover the expense.

What Type of Land Can I Purchase?
Belize does not currently impose limits on the ability to purchase land that's zoned for residential or commercial use. Even as someone who is not a citizen, you have the ability to purchase any of these properties. By working with an agent, it's easier to focus the search for properties on the type that you want.
The key is to make sure you know how a given tract of land is zoned before spending any time trying to acquire it. Some may be zoned for commercial and residential. Others may be strictly set aside for one purpose or the other. Knowing what can and can't be done with the land will help narrow the scope of the search.

Are There Some Types of Land That Aren't For Sale?
There are certain classes of land that you cannot purchase or that you can only purchase with certain restrictions. Nature reserves are a prime example, although there was a time when this type of land could be sold without restrictions. Today, it can still be sold, but you would be prohibited from constructing certain types of buildings on the property.

Queen's land is another type of land that you cannot purchase. Also known as Crown Reserves, this land is the 66 feet surrounding any major body of water. It's considered public land even if it's adjacent to your private property. While you're free to use it, that use must be nonexclusive. You also cannot construct any type of permanent building or seek to restrict the access of others to the property.

Road reserves refers to the land found on each side of a public road. That includes the land set aside for widening the road at some point. If you plan on developing property and building a fence or wall around it, make sure you know where the road reserve ends, and your property line begins. If not, the day could come when your fence has to come down as part of adding more lanes to the road.


Do I Have to be in the Country During the Purchase Process?
It's not necessary to be in the country when you buy property. Much of the work will be done through an agent. The agent can coordinate the sale with the seller, the bank that's providing the financing, and even ensure that everything is in order to pay the taxes.

However, current laws do require that you possess a valid passport. Expect to provide proof that you do have one and that it's up to date. The rationale is that at some point you will want to visit the property.

Is It True That Some Sellers Will Accept Monthly Payments?
Bank financing is available for purchasing residential and commercial properties. However, there are also provisions that allow you to work out a purchase agreement with a seller. Depending on your circumstances and the type of property you want to purchase, this arrangement could work out well.

For a typical owner financing arrangement, you would provide the agreed on down payment. After that, you would provide a series of monthly installment payments until the debt is discharged in full. There's also likely to be a requirement to pay all taxes and fees related to the property. The latter would also be true if you financed through a bank.

If I Use an Owner Financing Model, When Does the Ownership Transfer?
One major difference between bank financing and financing the purchase with the seller is who holds the title to the property. With a bank, you are the owner of record with the bank holding a claim on the property. That claim is released when the mortgage is paid in full.

With owner financing, the seller retains ownership until the final installment payment is made. At that time, the title to the property is transferred to you.

With Bank Financing, How Long Does it Take to Close the Sale?
Several factors can influence how long it takes to complete the sale with bank financing. In many cases, the closing date will be 90 days or less from the day that you start the process.

To get a more precise projection for the closing date, work closely with the agent. The professional can take into account any specifics that will impact the purchase. During the days or weeks leading up to the close, the agent will keep you apprised of how the process is going.

Why Should I Seek Help from an Attorney?
You do want an attorney to help with the details of the sale. That includes initiating a title search, so you know what, if any liens are currently in force. The property history is also something the attorney will look into, making sure past transfers of ownership were done properly.

You also want the attorney to look over the proposed purchase agreement and make sure it's in full compliance with local laws. This is particularly important if you're going to finance with the seller rather than obtain bank financing.
Be Smart When Buying Belize Property
The bottom line is that you can own property in Belize, but it does pay to go about it the right way. Work with professionals to ensure nothing is left undone and that you understand what sort of commitment you're taking on. With the right approach, you'll have something that will benefit you for years to come.


I hope you got value from reading: Thinking of Buying Land in Belize? Make Sure You Ask These Questions! If you would like information on Belize and how you can buy property there, please contact our office HERE, we will be happy to assist you. I've also included a few additional articles on Belize that I know you will really love! Enjoy!
Understanding the Belize Offshore Trust Structure and Why You Need One
Owning Real Estate Through a Belize IBC: Basics That You Should Know
6 Top Places to Buy Real Estate in Belize
7 Simple Facts to Know About Buying Real Estate in Belize
Author bio:
Luigi Wewege is the Senior Vice President, and Head of Private Banking of Belize based Caye International Bank, a FinTech School Instructor and the published author of The Digital Banking Revolution – now in its third edition. You can follow his posts on trends shaping the banking and financial services industry on Twitter: @luigiwewege
Like Our Articles?
Then make sure to check out our Bookstore… we have titles packed full of premium offshore intel. Instant Download – Print off for your private library before the government demands we take these down!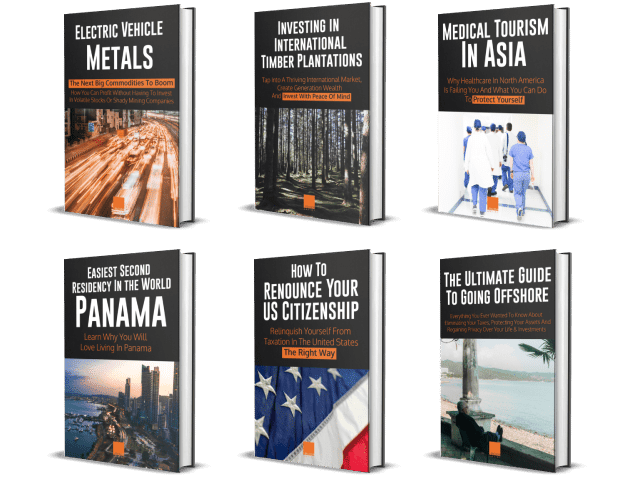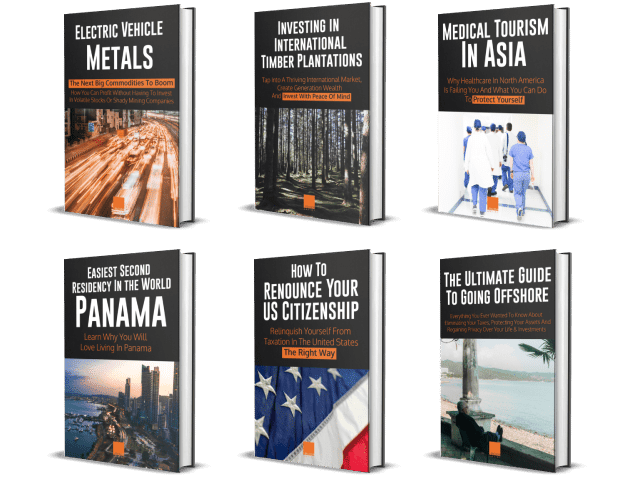 Source: https://www.escapeartist.com/blog/thinking-of-buying-land-in-belize-make-sure-you-ask-these-questions/?utm_source=rss&utm_medium=rss&utm_campaign=thinking-of-buying-land-in-belize-make-sure-you-ask-these-questions