The Republic of Turkey lies at the point where East meets West. Bordered by Greece, Bulgaria, Georgia, Armenia, Azerbaijan, Iran, Iraq and Syria as well as the Black, Aegean and Mediterranean seas, this country offers a huge range of exciting opportunities for the aspiring expat. Turkey was home to the earliest human settlements and has met with a range of civilizations throughout its long and colourful history. Moreover, the Turkish government has offered an e-Visa since 2013 to any visitor curious enough to take advantage of Turkey's wealth of cultural opportunities and geographic marvels. This e-Visa is not limited to individuals but can also include families and large groups. What's more, it's very simple to apply for the e-Visa and the process is both straightforward and convenient. What could be an easier way of spending time in this remarkable country?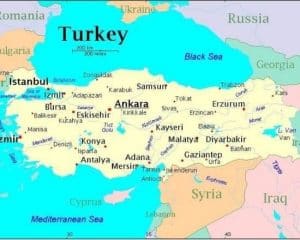 Why Turkey?
Turkey first began to be Hellenised under Alexander the Great and, subsequently, Constantinople (modern-day Istanbul) went on to symbolize a major religious and civilizational alternative to the powers of Catholic Rome for the 1000-year reign of the Byzantine Empire. Following the Turkic conquest of Byzantium in 1453, the Ottoman Empire encompassed much of South-eastern Europe, North Africa and Western Asia.
The First World War precipitated the gradual decline of Ottoman rule, and Atatürk's coup-d'état in 1922 saw the establishment of a Western-influenced Republic of Turkey the following year. Today, Turkey is the 19th largest economy in the world and enjoys a customs union with the EU. It is a UN, NATO, IMF and World Bank member and continues to discuss the possibility of EU accession with Brussels. Turkey is known for its secularism, but President Erdogan is currently attempting to project a more Islamic Turkish national image.
Turkey has so much to offer the adventurous and cultured expat. European Turkey enjoys a temperate Mediterranean climate with hot summers and mild winters, whereas the Black Sea region is cooler and wetter, and Eastern Turkey offers much more starkly defined seasons. Istanbul boasts incredible sights, from the Blue Mosque and Basilica Cistern to the glorious Bosphorus Strait and Topkapi Palace Museum, not to mention the stunning Hagia Sophia, famously featured in From Russia With Love.
The well-preserved site of Ephesus offers a remarkable insight into the Ancient Greek world (especially the stunning Library of Celsus, which is well worth a visit). After this, you could take a breath-taking hot air balloon flight over Cappadocia or visit any one of Turkey's famous beaches on the Aegean and Mediterranean seas. In terms of cuisine, Turkey offers the real-deal version of many dishes it has successfully exported to the West, from the well-sampled döner kebab, köfte and meze to the lesser-known vegetarian karniyarik. This is also the place for you coffee connoisseurs and desert aficionados out there. Whatever your taste in adventure, culture and cuisine, Turkey definitely has something special to offer.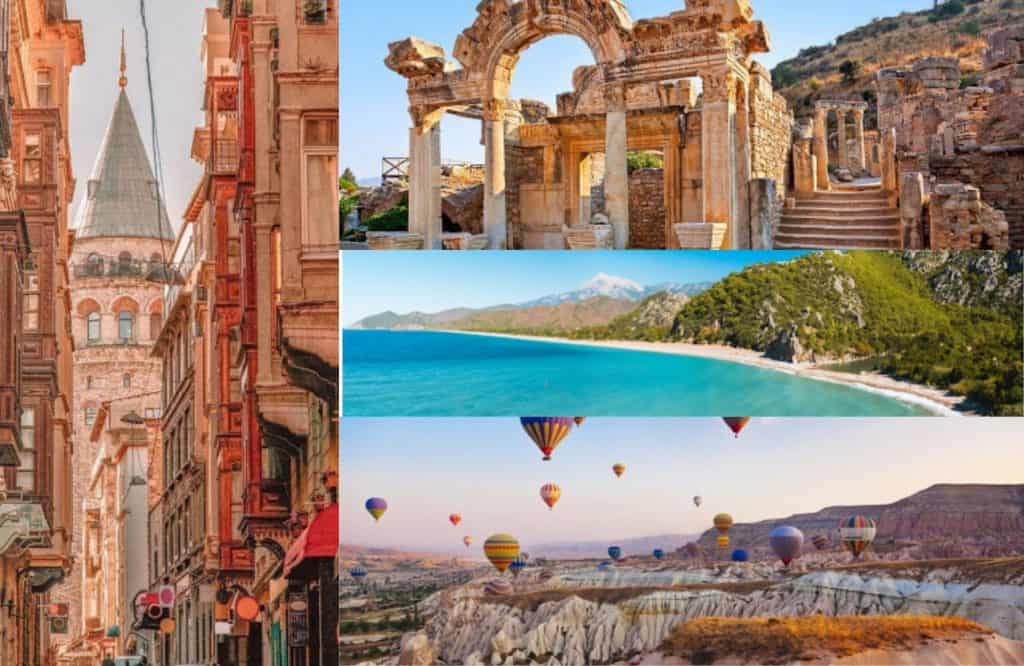 With the Turkey e-Visa, you too can tread in the footsteps of 007 at the magnificent Hagia Sophia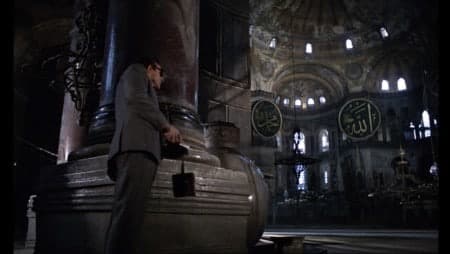 Do I Even Need A Visa To Go To Turkey?
If you are from any of the countries listed here, then you won't need a visa at all to visit Turkey for up to 90 days in any given 180-day period. This list includes the UK, Norway, Hong Kong, Japan, Panama and almost all EU member states. If you have a Russian passport, you can visit Turkey without a visa for up to 60 days. You can find out more information about this here.
Republic of Estonia Digital Nomad Visa
The e-Visa
However, if you're not a citizen of any of the aforementioned countries, then the e-Visa could very well be your best bet. This is an incredibly easy and convenient way to obtain a visa to visit Turkey. Citizens from 29 countries are eligible for the Turkey e-Visa for a visit of up to 90 days within a 180-day period and many other countries are able to spend up to 30 days in Turkey with the e-Visa. Here and here are two useful links to see which countries are entitled to which type of e-Visa.
Another advantage of the Turkey e-Visa is that you can apply for an e-Visa for an individual, a family (2-10 people) or a group (10-300 people). Obviously, this greatly increases the appeal of the e-Visa and separates it from many other e-Visa programmes for different countries, such as Georgia and Azerbaijan. Click here to find out more about creating a family application and here to find out more about creating a group application.
Republic of Georgia e-Visa: Digital Nomad Visa
There are a few important things to take note of with regard to the e-Visa:
The Turkey e-Visa is only for tourism and short business trips

The e-Visa will let you stay in Turkey for up to either 90 or 30 days in total, depending on your nationality

The e-Visa is either a single-entry or multiple-entry visa depending on your nationality. You will only be entitled to a multiple-entry e-Visa if you are from the countries listed fully here. These include Norway, Estonia, South Africa, the UK and the US

You can use your e-Visa at any point within 180 days of your obtaining it

You will need to have a passport with an expiry date of at least 60 days beyond the stay of your e-Visa

Make sure you have enough free pages for the border authorities to stamp your passport both when you enter and leave Turkey

You may need a supporting document such as a visa or residence permit. Click here to double-check whether this will apply to you

You'll need to leave Turkish territory if you want to apply for another e-Visa. You can't apply for an e-Visa for Turkey whilst you are in Turkey. Alternatively, you can apply for a residence permit at the Provincial Directorate of Migration Management whilst you are in Turkey
Applying for your e-Visa
Despite Covid-19, it seems that (at the time of writing) you are still able to apply for your Turkey e-Visa. You can monitor the status of whether or not the e-Visa will be available by clicking here.
The process of applying for an e-Visa is simple and can be done entirely online. You can apply on the official government website, which charges a fee of between USD 78.95 and USD 61.50 depending on your nationality. You can also apply at iVisa.com, which charges: an additional service fee of USD 25 for standard processing; USD 45.00 for rushed processing; and USD 65.00 for super rushed processing. This means that you can get your e-Visa within 24 hours, 4 hours or 30 minutes respectively. This could be useful to you if you're pressed for time and need an e-Visa urgently. When you make your e-Visa application, you will be informed of any specific requirements for your e-Visa based on your nationality
If you're using the official government website, then you only have to go through three simple steps to apply for and obtain your e-Visa:
Click '

Apply' and fill out your personal details. These include your country of travel document and the type of travel document you'll be using (e.g. an ordinary passport)

Next, you'll be asked to make a payment of between USD 78.95 and USD 61.50 depending on your nationality. You can pay using Mastercard, Visa, or a UnionPay credit/debit card

Finally, after you've made your payment, the link to download your e-Visa will be sent to the email address you'll have provided within just one hour
All that's left then is to download and print out your e-Visa in order to show it to the airport and customs officials when you arrive n Turkey.
Below is a sample photograph of the e-Visa: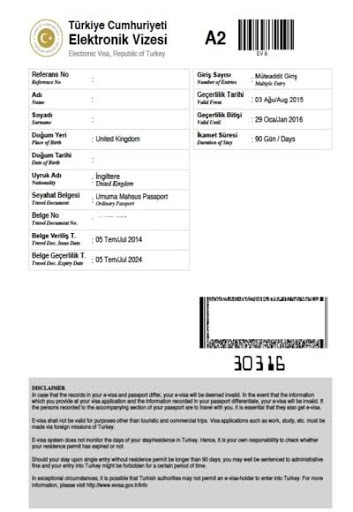 Conclusion:
The e-Visa is open to citizens from approximately 100 countries
The e-Visa will be valid for a total of between 30 and 90 days depending on your nationality

You have to print out your e-Visa

The e-Visa is either a single- or multiple-entry visa depending on your nationality
The e-Visa is ideal if you want to spend a short amount of time in Turkey and don't want the hassle of going to a Turkish embassy or consulate

It gives you the right to travel throughout Turkey

The e-Visa is not a path to residency or citizenship. However, it may be the way in which to begin pursuing this if you are serious about spending a large part of your life in Turkey

You cannot extend your e-Visa while in Turkey; to do this you'll have to speak to the migration authorities or leave Turkey to make another e-Visa application
Here is probably the most extensive ebook on Everything You Ever Wanted To Know About Eliminating Your Taxes, Protecting Your Assets And Regaining Privacy Over Your Life And Investments. It is called The Ultimate Guide To Going Offshore.
I hope you enjoyed reading this article: The Republic of Turkey e-Visa. If you have any questions, please contact our office HERE.
About The Author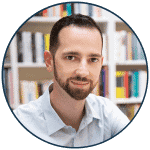 Mikkel Thorup is the Director at EscapeArtist.com the oldest and largest offshore website in the world and hosts The Expat Money Show podcast. He is also the author of #1 Best-Selling book Expat Secrets on Amazon. Mikkel has spent over 20 years in continual travel around the world, visiting more than 100 countries including Colombia, North Korea, Zimbabwe, and Iran. His goal is to help people just like you to generate additional streams of income, legally eliminate your tax bill, and take advantage of offshore structures so you can travel the world freely and never have to worry about money again. Follow Mikkel Thorup on Twitter @ThorupMikkel
Like Our Articles?
Then make sure to check out our Bookstore… we have titles packed full of premium offshore intel. Instant Download – Print off for your private library before the government demands we take these down!
Source: https://www.escapeartist.com/blog/the-republic-of-turkey-e-visa/