There's a lot of conversation about Panama and the sheer number of visas the country offers, but there's little said about why it's a great place to retire in. Panama is one of those rare countries in the world that offer a retirement visa to US citizens. The country has a fairly high population of US expats—nearly 25,000 US citizens currently live in the country and nearly 50% of the country's population comprises of expats. So let's discuss specifically: The Panama Retirement Visa, often called The Pensionado Visa and why so many people are flocking to Panama to retire.
Panama uses the American dollar as currency and despite using the same currency, the place is relatively cheaper than some of the larger cities in the US. It's pretty easy to travel between Panama and the United States, and it has a great healthcare system. Considerably cheaper than almost anywhere in the USA.
It's easy to understand why people want to retire to Panama. Interestingly enough, the Panamanian government offers a special set of benefits to permanent resident retirees, that are in Panama on the Retirement Visa.These include:
25% off on all domestic and international flights

50% of on all entertainment

30% off on public transport

25% discounts on restaurants

25% off on all utility bills including water, electricity and phone lines.
Who's Eligible For The Panama Retirement Visa
The best thing about the retirement visa is that anyone can apply for it if they're over 18 years old. The Panamanians aren't exactly picky about who they give a visa to as long as they meet the following requirements:
Applicants must be over 18 years of age.

They make $1000 a month, $2000 if you're moving with your spouse.

Every additional dependent requires an additional $250 of income.
Documentation Requirements
Even if it's easy to qualify for the retirement visa, fulfilling the documentation requirements is sort of a hassle. You don't need an existing visa to Panama to apply, but you can only apply if your passport is at least 3 months from expiring. Other documents include:
Authenticated copy of your birth certificate.

Notarized proof of income.

Authenticated marriage certificate, if applicable.

Original Police Record Check issued by the Federal Bureau of Investigation.

Copy of your passport with every page notarized.
All of these documents can be verified through the Panamanian consulate in Washington D.C. You can't apply for the residency permit yourself though—the whole process must be conducted by a Panamanian lawyer. You can find plenty of immigration lawyers who'll willingly help you out on that front. For our top choice, you can reach out to who we used to obtain our Panama Residency HERE.
Your lawyer will ask you for the following documents:
Copies of your birth certificate.

A filled copy of the registration form that you can get in Panama city.

Proof that you receive $1000 in income every month. This can be a certificate from a private or a governmental organization and this income includes:

Social security

Military, state retirement or police pensions

Retirement pensions paid by private corporations.

Proof that you have received this payment in the past, sent ahead to the Panamanian authorities by apostille.

Health certificates issued by a Panamanian doctor.

Certificate of character issued by the law enforcement authorities of your place of residence.

Bachelorhood certificates if you're single.
If you're applying with a spouse, you'll need the following additional documents:
Power of attorney to apply on behalf of your spouse.

Marriage certificates authenticated by the Panamanian consulate.

Certificate of good conduct for your spouse and all your children.

Birth certificate for all your children.

Health certificates for your family issued by a Panamanian doctor.

Responsibility letters notarized and authenticated by the Panamanian consulate.
Getting Your Stuff To Panama
It's not like you'll start from scratch in Panama, you'll need to take some household items with you—which is why it pays to know how you can import household goods into the country. If your visa's approved, you're exempted from all import taxes on household goods. Everyone on the retirement visa qualifies for this exemption and you need the following documents to apply:
Proof of residency in the United States for the past 2 years.

Copy of your US PR card.

Proof of Panamanian citizenship.

A list of household goods, in Spanish, that you'll take to Panama with you. The list must be notarized by a public notary or the Panamanian consulate.

This exemption also applies to any cars that you want to bring with you.
It must be noted that the tax exemption only applies to goods valued up to $25,000. If you cross the threshold, you'll be taxed for the extra value of the items you're bringing along with you.
Making A Comfortable Living In Panama
Retiring to Panama is one of the best retirement decisions anyone can make. This retirement visa brings with it more tax advantages than any you'll find elsewhere in the world. The Panamanian government offers a wide range of payment exemptions on nearly all of your expenses and the country also has a very convenient tax system.
The country follows a territorial tax system it only taxes income generated in Panama and no other incomes. Since your pension is the only source of income you'll live off, it's completely exempt of taxes and you don't have to worry about any other tax obligations. With the low cost of living in Panama, you can live a very comfortable life with all the household help you need in one of several different areas of the country. If reports are accurate, the market is currently deflating and housing prices are at an all-time low. You should also remember that if you own a house worth $100,000, your minimum income requirements go down to $750.
Learning Spanish
I hear this all the time ~ Once I get to Panama I'll enroll in some Spanish classes, or I'll learn once I get down there because I'll have more time OR…the list is endless. Here's my opinion, and I'll stand by it til the end. If you're thinking about retiring in Panama, LEARN Spanish NOW. Don't wait. Honestly, it's not something you will be fluent in 3 months. Unless you spent 8 hours a day 5 days a week with a tutor for 3 months will you be able to converse with the Panamanians. Start now. And I suggest the course that my wife and I took before we landed in Panama. ICanTeachYouALanguage. Here is the Spanish Class that we took.
Conclusion
With all the crises sprouting around the world, there are few better places to retire than Panama. The country's perpetually existed as a paradise for retired people for decades now and is relatively untouched by any major calamity, natural or man-made for years now. Panama has somehow managed to maintain a balance between urban sprawls and natural beauty, with a tax system which makes it one of the best places to live in at the moment.
I hope you got great value from this article: The Panama Retirement Visa—Retirement Heaven.
For additional information on retiring to Panama, or to start the process for the Panama retirement visa, please contact us HERE. We will be in touch within 48 hours. (excluding holidays).
I would also like to offer your our FREE Country Guide to Panama. It has a ton of really great information in it, I know you'll love it!
About The Author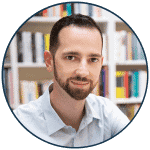 Mikkel Thorup is the host of The Expat Money Show podcast and Director of Content at Escape Artist. He is also the author of #1 Best-Selling book Expat Secrets on Amazon. He has spent nearly 20 years in continual travel around the world, visiting more than 100 countries including Colombia, North Korea, Zimbabwe, and Iran. His goal is to help people just like you to generate additional streams of income, eliminate your tax bill, and take advantage of offshore structures so you can travel the world freely and never have to worry about money again. For more information on his legal (but creative) tax strategies for Expats watch this free video.
Like Our Articles?
Check out our eBook bundle. Six titles packed full of premium offshore intel. Instant Download – Print off for your private library before the government demands we take these down!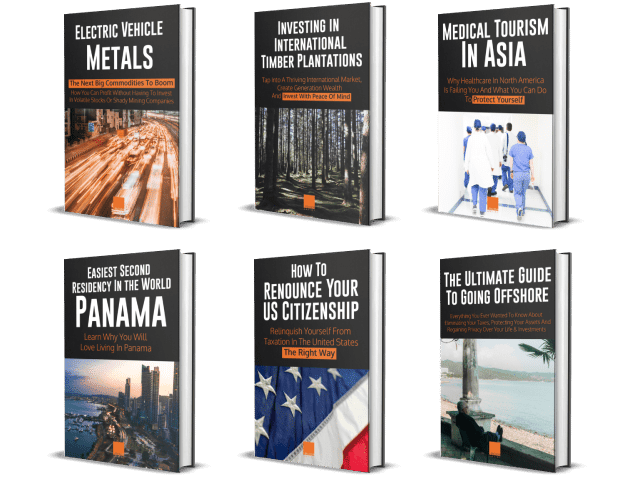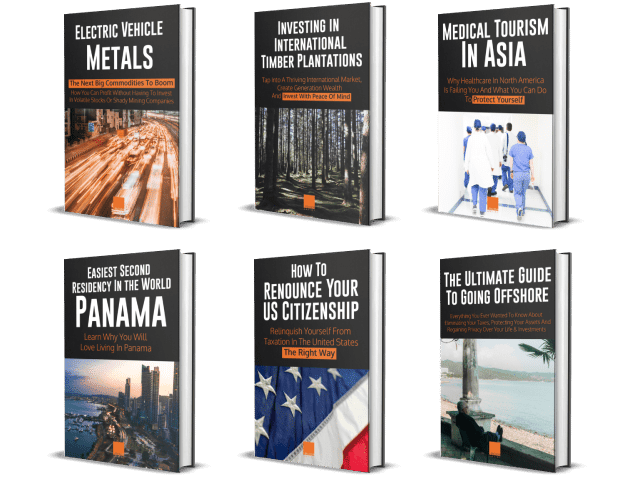 Source: https://www.escapeartist.com/blog/the-panama-retirement-visaretirement-heaven