Economic wisdom indicates that the spending patterns for retired individuals are characterized by high consumption to savings ratios (research says it's about 112%). It's a pretty commonsensical notion—of course if you've worked all your life and saved up for retirement, there's nothing left but to reap the rewards of your hard work. The problem with being a retiree in the United States, though, is that you find yourself in a crisis the likes of which we've never seen before—the United States policies on helping secure financially stable retirements have failed. While that's not necessarily a problem for the wealthy individuals in the community like yourself—the tax structure in the country doesn't allow people to enjoy much of their wealth any way.
Considering the fact that you're part of an income group with more cash outflows than inflows, you need to minimize your outflows if you hope to make the most of your nest egg. One of the best ways to do that is to move out of the United States into more affordable countries and those which charge the lowest taxes. There are few places in the world that offer you a low cost of living with convenient tax rates—with special privileges for retirees—one of which is Panama.
The Panamanian Pensionado Visa is a type of resident visa offered by the Panamanian government specifically to retirees. You can't apply for it unless you can prove your retirement—it's really cheap and has very lax regulations surrounding it. As a retired American citizen, moving to Panama can really help you get more value out of your income and provides you with opportunities that you otherwise won't find in the US.
Why Move to Panama?
There are two facets to this question—the first are the problems associated with retiring in the United States and the second are the pros of moving to Panama itself.
The Problems with Retiring in the US
First and foremost, taxes are a huge problem in the United States. Imagine—you spend an entire lifetime paying income taxes and after retirement, the government can tax as much as 85% of your social security. While this may not be a concern for people who've saved a certain amount of money, it just highlights how little protection the state extends to retired individuals. For reference, a quick glance at the tax brackets in the United States can have you paying over 37% on your income if you make $518,400 a year if you're filing individually. These tax rates are downright extortionist and really take a chunk out of your retirement incomes.
Secondly, while the US was stuck in the middle of a trade war with the Chinese, we now also have another problem—the economic uncertainty from the coronavirus. Just a few days ago, the numbers rolled in from the global stock exchanges to show a massive $1.7 trillion loss around the globe. The numbers for the United States were equally as dismal, with the market sliding down by over 3% which doesn't bode well for the country's economic recovery. So even if you had money invested in the market, unless we get a hold on the coronavirus really fast and manage to contain the epidemic, it's unlikely that the market will improve.
The fact of the matter is, there's no way for you to make more money in the United States after retirement and the state keeps charging really high taxes on the wealthy. In such a financial environment, it's best if you just take your money and move out as soon as possible.
Why Should You Move to Panama?
Panama's actually a very popular retirement destination for people from around the world. At this moment, currently 190,000 expats live in the country—30% of whom are American nationals. A vast majority of that 30% are retirees who recognized the advantages of moving to the country—especially with the Pensionado visa. The country has a significantly low cost of living, a great healthcare system and some of the lowest tax rates in the world.
What is the Panama Pensionado Visa?
The Panama Pensionado Visa is one of the most convenient ways of getting residency in the country. The idea is simple—if you make $1000 per month from your pension(s), the Panamanian government gives you a residency visa that offers the following benefits:
50% discount on all forms of entertainment.

30% off on all forms of transport.

30%–50% off on hotels.

25% discount on restaurants (at participating restaurants).

Numerous discounts on healthcare and insurance.

20% discount on eye glasses
This isn't even the whole list of benefits that people can enjoy while they're residents of the country—it's literally the most affordable place to live in. Additionally, retirees get all sorts of tax breaks and benefits, with most of the expat tax burden coming from the filing requirements imposed by the US government.
Requirements for a Pensionado Visa
If you're looking to apply for the Pensionado Visa, you need to fulfill the following requirements:
Retirement or pension income of $1000, extra $250 for each additional dependent.

If you own mortgage free property worth $10,000 in Panama, your minimum income requirement falls to $750.
You must also present the following documents:
Photocopies of valid passports, which must have validity for three months at the time of application.

Six passport sized photographs.

Certificates of good health.

Proof of pension or retirement income.

Police record from the country of residence for the past five years.

Marriage certificates if you're applying with your spouse.
Conclusion
The Panama Pensionado Visa is one of the best options for people to move out of the US and live an enjoyable retirement. With the tax benefits and the low costs of living you have more room to exercise your financial freedom and basically get more value for your money. It might even be possible to minimize your tax liabilities to the US government by converting some of your assets into gold and storing them in a repository to retain more of your wealth. Clearly, Panama has a lot to offer to retirees and expats who've had enough of the oppressive economic and financial policies of the United States.
I hope you enjoyed reading: The Panama Pensionado Visa. Would you like for information about the Pensionado Visa here in Panama? Please contact our partner HERE. Panama has so much to offer! If you qualify, I would talk with our partner today. It's an easy and efficient process, but don't wait too long. Even if you're not ready to retire today, start the process immediately, you won't be sorry. Call today!
Here are few articles on Panama and different forms of Visa's. If the Pensionado Visa isn't right for you, maybe one of the other 20 will suite you better.
How To Get A Panama Friendly Nations Visa
Panama Friendly Nations Reforestation Visa
Top 16 Reasons to Move To Panama
About The Author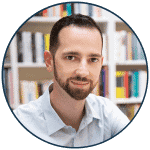 Mikkel Thorup is the host of The Expat Money Show podcast and Director of Content at Escape Artist. He is also the author of #1 Best-Selling book Expat Secrets on Amazon. He has spent nearly 20 years in continual travel around the world, visiting more than 100 countries including Colombia, North Korea, Zimbabwe, and Iran. His goal is to help people just like you to generate additional streams of income, eliminate your tax bill, and take advantage of offshore structures so you can travel the world freely and never have to worry about money again. For more information on his legal (but creative) tax strategies for Expats watch this free video.
Like Our Articles?
Then make sure to check out our Bookstore… we have titles packed full of premium offshore intel. Instant Download – Print off for your private library before the government demands we take these down!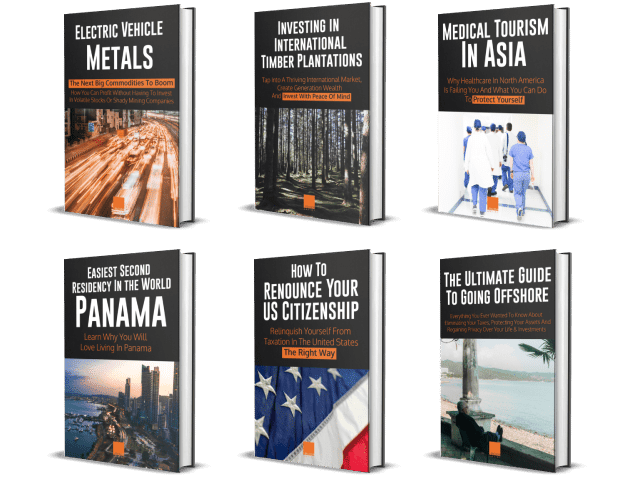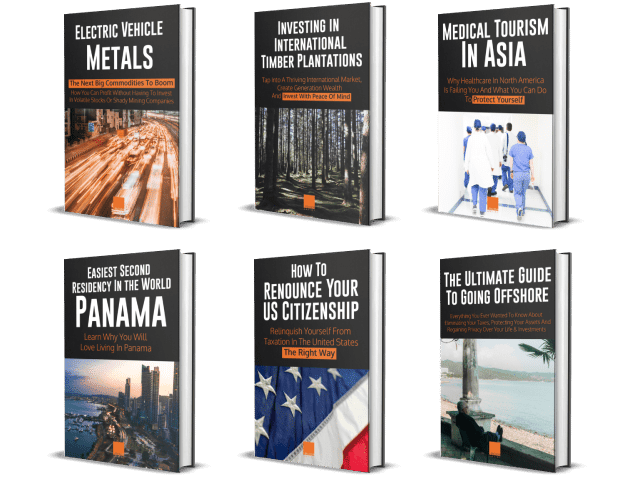 Source: https://www.escapeartist.com/blog/the-panama-pensionado-visa/?utm_source=rss&utm_medium=rss&utm_campaign=the-panama-pensionado-visa