Get Spanish residence via one of various investment options and enjoy visa-free travel to the rest of the European Union.
Invest a minimum of €500,000
Get residence in the EU in 2-3 months
No physical residence requirement
Golden beaches, a Spanish tapas counter everywhere you turn, high standards of living…
Spain is a happening place.
But ever since the global recession started in 2008, Spain's poor economic decisions have come home to roost in the form of high unemployment and dirt cheap real estate in some parts of the country.
Europeans have known that and have bought up the cheap real estate on Spain's coastline in the south as well as charming inland cities like Granada.
As part of its efforts to recover, the government launched the Spanish residence by investment (RBI) program back in 2013. Also known as a Golden Visa, the program has made it quite easy to obtain a residency and the country has welcomed investors and entrepreneurs with open arms.
How would you like to spend €500,000 to purchase Spanish real estate and obtain this European residence? Or would you rather park €2 million in government bonds?
Whichever investment option you choose, it will take just two to three months until you can call yourself a Spanish resident and have the entire Schengen area as yours to travel to, visa-free.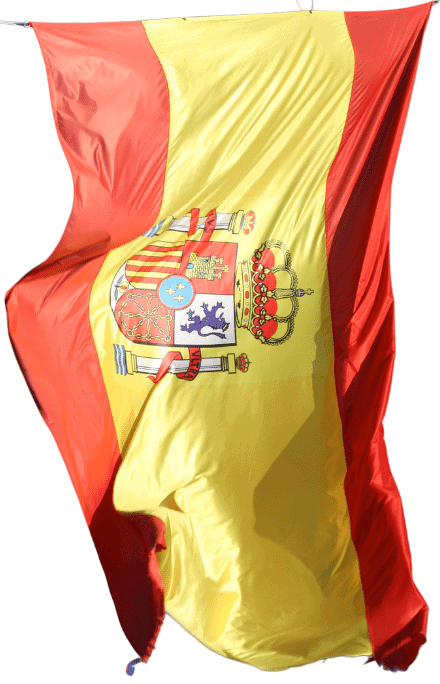 What is Residence by Investment?
If you're new to the residence by investment (RBI) world, then it'd be useful for you to know what it is, who such programs are for, and how you can become a resident by investment.
In a nutshell, certain countries that welcome foreign investment offer residence by investment programs that reward investors with a residence permit in return for their contributions to the country's economy.
The programs dictate the predetermined investment type and amount that will qualify you for the right to legally live and work in a country.
How? Well, your options will differ based on which country we're talking about, but they usually range from capital investment in some financial asset (bonds, stocks, or bank deposit), real estate investment, or setting up a company.
Once you complete the required investment, you will need to hold it to maintain your resident status.
Usually, your spouse and children can become residents of the country too, giving not just you but your entire family the benefit of living in a country that offers a higher standard of living and a Plan B were things to go wrong in your home country.
And, just to complicate things a bit, residence by investment programs available in the EU are commonly referred to as "Golden Visas" because of the "golden" opportunity they offer investors to live in Europe.
Why Spain?
So, is the Spanish residence by investment program what you're looking for?
Perhaps.
Spain needs no introduction. It's culture, traditions, language, and customs have been long-known and appreciated globally.
Digital nomads and retirees have been coming to live in Spain for decades, but what if you're a high-net-worth individual looking to invest?
While it's not Andrew's personal choice, it could be the right fit for you. Spain is the world's 13th biggest economy, a long-standing member of the EU, Schengen, Eurozone, NATO… The list goes on.
Spain is also the 13th largest recipient of foreign direct investment, which further proves that investors have long turned to the country for opportunities.
Three-quarters of Spain's economy are service-based, thanks largely to its highly-educated workforce and reasonable costs.
Finally, Spain has nearly 50 million consumers and 80 million tourists that spend a lot of dollars in the country every single year.
And if you want to set up a business, you could use Spain as a base serving third-country markets. It's got excellent links to Europe, North Africa, and Latin America.
[embedded content] [embedded content]
Spanish Residence by Investment
The government of Spain launched its Golden Visa program back in 2013 after a long and arduous journey of digging itself out of the hole where it found itself during the economic crisis of 2009.
And even though it now finds itself in a much more favorable economic situation, it's still quite eagerly handing out residencies to foreign investors to keep the momentum going.
Mostly, Spain is interested in creating jobs; it is still suffering from a relatively high rate of unemployment (around 15%).
In fact, Spain has managed to get one-third of its applicants to invest in something other than real estate, including business formation, which is a feat that has so far not been replicated by other Golden Visa programs.
However, the country will gladly take your capital dollars and real estate investments too.
The process of applying and receiving residence is very straightforward and takes about two to three months to complete. The investor then gets the right to roam freely in the entire Schengen area.
Spain used to require that you spend 183 days in the country to retain your residency, which of course automatically makes you a tax resident too. However, it has since changed that to one short visit per year – something that certainly gave the program and its popularity a boost.
Also, Spain changed its program to allow families to join the main applicant, which gave it another slight boost, though most applications are made by single people or couples.
Finally, as far as the nationalities of the applicants go, it's mostly Chinese and Russian nationals who apply for Spain's residence by investment, followed by Venezuelans, Ecuadorians, and Brazilians.
Alternatives to Spain's Golden Visa Program
While the Spanish residence by investment program is going to be the perfect option for some, it certainly won't fit everyone's lifestyle, budget, or financial goals.
For that reason, you should always keep in mind that there are plenty of other Golden Visa programs that you can take advantage of. Here are a select few:
How to Become a Spanish Resident By Investment
Real Estate Investment
Invest in any number or properties for a total investment of €500,000 or more.
Start a Business
Start a business in Spain that will create local jobs in the scientific and tech industries.
Invest in Financial Assets
Invest €1 to €2 million in financial assets such as stocks, bonds, investment funds, etc.
How to Obtain a Spanish Golden Visa
If Spain's on your investment radar, you will need to know what's considered a 'significant investment' that will make you eligible to apply for residence.
Essentially, there are three investment options for foreigners looking to obtain European residence in Spain. No matter which of the three you choose, you will need to hold it for a minimum period of three years.
You can either invest as an individual or a company, something that's quite unique in the immigration investment world. As long as your company isn't located in a tax haven and you have a controlling stake in it, you can invest as a legal entity.
Option 1: Real Estate investment
Have you always dreamed of enjoying the Mediterranean climate, perhaps in your own seaside villa?
Then investing in real estate as a way to obtain your Spanish residence could be the perfect option for you. Many investors love to give their family access to a residential home in Spain, as well as access to all of Europe.
If you want to go this route, the minimum required amount is €500,000, which makes it the cheapest option too.
You will need to purchase real estate no more than 90 days before you submit your visa application, so you cannot request residence retroactively.
What qualifies as an appropriate investment? Luckily, Spain is quite flexible. You can buy land, plots, buildings, houses, commercial properties, parking lots, and so on – as long as it's worth €500,000 or more.
You can also mix and match residential and commercial property, and buy as many properties as you wish as long as the combined value meets the minimum that's required.
Various residency visa applicants can pool their resources to buy one property. For instance, you and a friend of yours can chip in to purchase a €1 million villa.
Another interesting thing is that the amount exceeding the minimum investment of €500,000 can be mortgaged out. So, as long as you have half a million of your own funds, you can become a resident by investment in Spain.
You can rent the property(ies) as you wish, though don't forget you'll be liable to pay rental income tax (24%).
Other taxes associated with real estate include VAT on the purchase of new properties, a transfer tax (ITP) on resale properties, capital gains tax (24-27%) on the sale of a property, and property taxes.
Before you jump on this option, you can read more about why Andrew is not investing in Spanish real estate, residence opportunities aside.
Option 2: Start a Business
This one is a funky option because it has no minimum investment amount. This is likely how Spain has attracted so many investors to select this investment route.
If you have a brilliant business idea that you think could be carried out in Spain, you could be granted residence without needing to make a set monetary investment upfront.
However, it has to meet at least one of these conditions:
It will create jobs for local people

It will have a regional socio-economic impact

It will significantly contribute to scientific or technological innovation
Basically, you will agree to start a company in Spain and conduct some business there. The cost to set up a Spanish company and obtain residency isn't outrageous; expect to pay €5,000 to €10,000 or so for full service depending on a variety of factors.
Spain isn't exactly known as a tax haven, but there are a few incentives to encourage people to start companies here.
New Spanish companies enjoy a tax rate of only 15% for their first two years in business, which is one of the main reasons for Barcelona's vibrant start-up scene. After that, the rates are 25% with various other caveats.
In general, even if taxes in Spain are dropping, companies are still subject to audit and other tax requirements that you won't find if you did business in another more business-friendly jurisdiction.
The real hit is the tax on your salary as a director of your company (and you are required to take one).
Option 3: Invest in Financial Assets
Perhaps the most straight-forward option is to invest in a financial asset, but it does come with a higher price tag. That said, the Spanish government offers plenty of choices:
Put

€2,000,000

into government bonds

Purchase

€1,000,000

worth of stocks or shares of Spanish companies

Commit

€1,000,000

in investment funds or venture capital funds in Spain

Make a

€1,000,000

deposit in a Spanish bank
You will need to make the capital investment no earlier than 60 days before your application is due to be submitted.
The Step-by-Step Golden Visa Application Guide
Ready to go ahead and apply for Spanish residence?
To take advantage of all that Spain has to offer and not waste any of your time or money, check if you're eligible to apply first. You must:

Be a non-EEA citizen

Be older than 18 years of age

Have a clean criminal record

Have health insurance

Prove you have sufficient funds to support yourself (and your family)

Not have been refused for a Schengen visa in the past

Not be on the list of 'undesirable people'
If you've determined that you have the right to apply, here are the steps that you should take.
1. Make the Investment
You have some soul-searching and calculating to do first. Decide on which type of investment makes the most financial sense to you.
If you wish to invest in real estate, you can do so by visiting Spain or by giving a lawyer the power of attorney to do it for you.
For capital investments, you will simply have to transfer the right amount of funds to the right place to actually make the investment.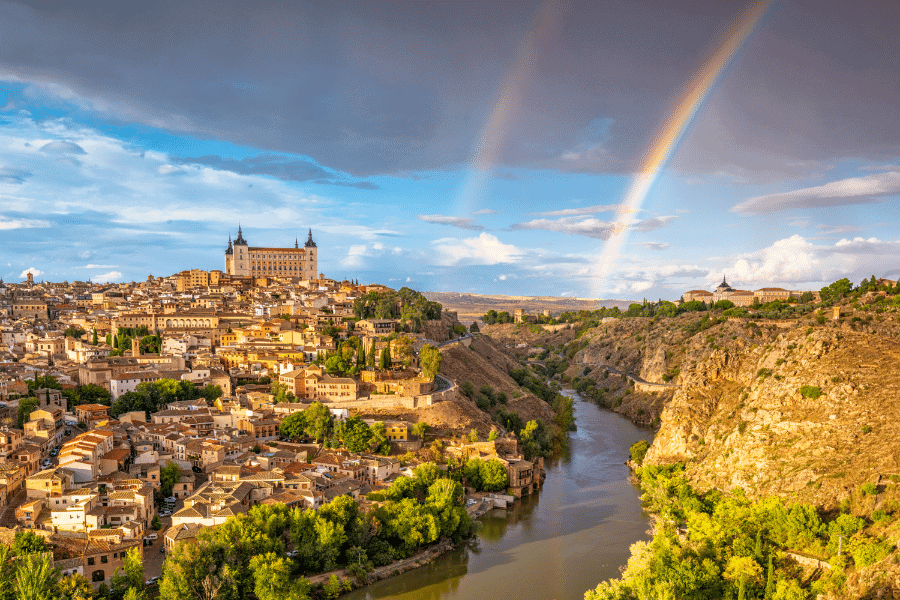 2. Apply for Spain's Golden Visa
If you're outside of Spain at the time of lodging your application, you will need to locate your nearest Spanish Consulate and apply there.
There is a fair amount of paperwork (that must all be notarized and translated) and form filling that's required, so it's best you hire a professional to help you navigate through it (unless you want to be chained to a desk for a while, that is). The Nomad Capitalist team can help – give us a shout.
There is a government fee that's payable for applying that hovers around $300 per application for Americans and slightly less for other nationalities.
You should hear back from the Consulate about your visa approval within 20 business days. However, the reality is that you will sometimes have to wait longer due to backlogged applications.
Note that if you've made the investment via a legal entity, the processing time will probably be longer – in the 3-6 month range.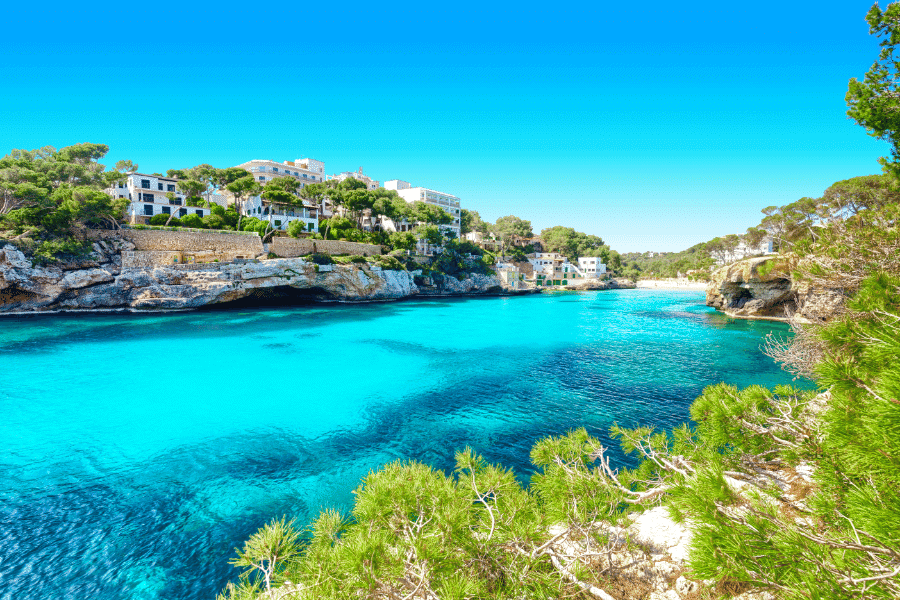 3.
Obtain Your Spanish Residence
Once you've been approved by the Consulate, you will be issued with a one-year visa.
Within this year, you will need to travel to Spain and apply for your residence in person.
This involves attending a biometric session at a police station to take your fingerprints and do some more paperwork.
Within a month, you will be able to collect your residence card that will be valid for two years.
4. Get a NIE and Open a Bank Account
Both the NIE and a local bank account will help you conduct your personal or business affairs in the country.
In fact, you won't be able to buy real estate without the NIE (a Foreigner's Identification Number and tax number), so you must fill out a quick application to obtain it.
Meanwhile, the bank account is optional, but it will most certainly help speed up legal transactions and such.
5. Renew Your Residence
To retain your Spanish residence, you will need to visit the country at least once a year.
And you will need to renew your residence every two years. This will be possible granted that you remain in excellent financial standing, good health, and retain your investment in the country.
6. Become a Permanent Resident
Permanent residence is only an option for those investors, who have physically resided in Spain for the five preceding years.
So, if you obtain your residence by investment in Spain, and actually decide to live and pay tax in the country, you could become a permanent resident of Spain.
And what are the main benefits? Well, you won't be needing to go through the residence renewals once you get your permanent residency. You will also be able to disband your investments if you wish.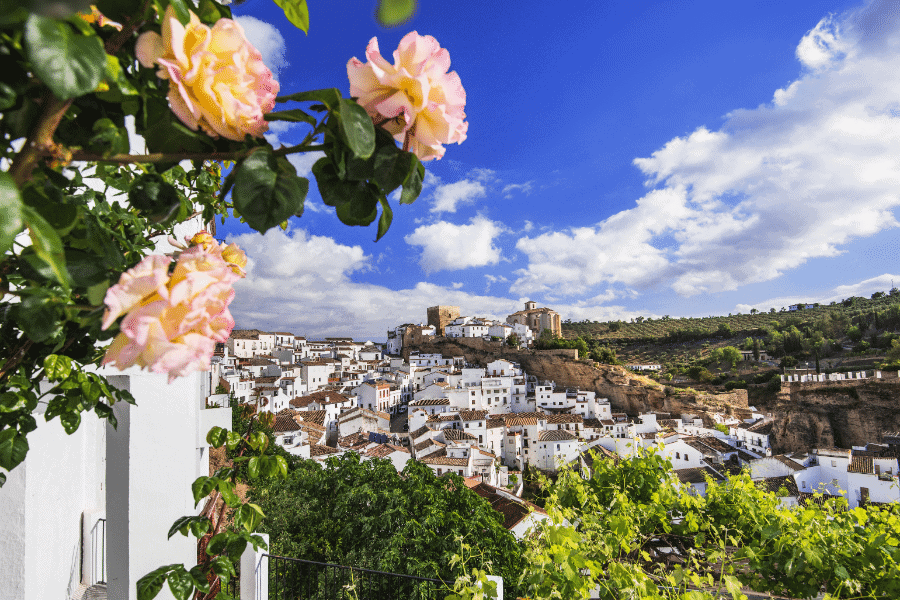 Finally, being a permanent resident is also a prerequisite of being able to apply for Spanish citizenship further down the line.
7. Apply for Spanish Citizenship
Spanish citizenship is one of the very best to have when it comes to visa-free travel. The passport is ranked 4th in the world, giving its holders access to 188 countries visa-free.
And that's not to mention that you'd be able to live and work in any of the European Union countries. That's an absolute dream for many non-EU investors.
There's hardly a better passport that you can obtain by investment, though it will take ten years of living in the country to be able to apply. And once you apply, it can take years (2-4) to get approved; Spain is a country known for its gargantuan bureaucratic apparatus.
There is a fast-track citizenship option that will grant you a passport in just two years. However, this option is only available to citizens of former Spanish colonies.
Here's a complete list of countries, whose citizens can fast-track to Spanish citizenship: Mexico, Peru, Argentina, the Philippines, Cuba, Bolivia, Chile, Colombia, Costa Rica, the Dominican Republic, Ecuador, El Salvador, Guatemala, Honduras, Venezuela, Panama, and Paraguay.
To apply for Spanish citizenship, you must be:
A permanent resident of Spain for five years prior to the application

Fluent in Spanish

Knowledgeable about the life, culture, and traditions of Spain

Of good character and have no criminal record

Not in tax debt
If you are not from one of the former Spanish colonies, you must also be willing to renounce all other citizenships that you might hold to become a naturalized Spaniard because Spain does not recognize dual citizenship.
This means that, for many people, it impossible to utilize Spanish citizenship as a second passport.
Enjoy Residence in Spain Like These Nomad Capitalists
"Thanks to Nomad Capitalist, my family is now enjoying full access to the entire Schengen area. It's our safe haven and has been worth every dollar I've invested."
Sebastian Van Onselen
"The country has opened up many business opportunities for me. If it wasn't for the visa-free travel within the Schengen area, it would've been much harder to achieve. I appreciate how the Nomad Capitalist team approached my residence in Spain holistically and optimized my tax rate too."
Denis Dmitrievich
"Spain just offers that lifestyle that I've always admired. Even though I don't live there, my residence allows me to enjoy my coastal villa during the harsh East Coast winters."
Craig Walsh
The Pros of The Spanish Golden Visa
Spain has designed its Golden Visa program in a way that brings many benefits to its investors. And while many of these pros are the same ones that other European residence by investment programs also offer, some are unique.
So, here are some of the biggest benefits that becoming a resident of Spain will bring you:
Europe becomes your playground. You will be able to enjoy visa-free travel to all 26 Schengen countries. While you won't be able to legally reside or work there, having these top countries at your fingertips will sure feel liberating.
Fast processing. Spain's Golden Visa program puts the onus on government officials to process each application in 20 business days, making Spain's program one of the fastest out there. From start to finish, it will take you approximately two to three months to make the investment and get the residence permit.
Residence for your entire family. All of your dependent children and relatives can be added to the same application and obtain residence in Spain too. This isn't unique or unusual since all Golden Visa programs offer this, but it sure is nice to have.
Safety and stability. Unlike some of the other European countries that can feel a little less safe and stable, Spain is great at putting foreign investors at ease.
No residence requirement. You won't need to live in Spain to obtain or retain its residence. Simply visit the country once a year and submit the paperwork needed to renew your permit and you'll be good to go. Of course, the rules are different if you're trying to obtain permanent residence or citizenship in Spain.
Easy renewals. The initial residence permit is issued for a year. You will have to go through two renewals, which are extremely easy and can be done outside of the country.
Straightforward process. There are no language tests, history exams, or interviews when it comes to the Spanish Golden Visa. Talk about no frills.
Invest as a company. Spain is one of the very few residence by investment programs that will let you use your business entity to make the investment. However, your company must not be located in a tax haven and you must have a controlling stake in it.
Your investment is recoupable. Spain doesn't do 'donations,' so your investments, be it in real estate or financial assets, will be recoverable after the mandatory holding period is up.
The Spanish passport is powerful. You might not want to obtain the Spanish passport, but if you do, it's the 4th most powerful passport in the world for travel. That will open up countless doors to you and your family.
A high-quality lifestyle. Spain is known worldwide for its culture, food, climate, and lifestyle that's tranquil and relaxed. And the best thing about it all is that it's quite affordable too. In other words, you will be paying less for a lifestyle that's better and offers you a higher standard of goods and services.
It's a leading country. Spain is the 13th largest economy in the world, complete with a highly developed infrastructure, solid banking services, and a high standard of healthcare and education.
The Cons of THE Spanish GOLDEN VISA
Spain's Golden Visa program has to be considered in relation to the other programs that are available, of course.
And when you do that, the following cons stand out:
Spain taxes your global income. If you spend six months or more per year in Spain, you will become a tax resident in the country. And the bad news is that Spain taxes your worldwide income. There are tax treaties in place to avoid double taxation, but generally, tax rates in Spain are high and you should try to avoid getting roped into paying them. Sure, there are ways to plan around it, but it adds levels of complexity that you don't need to deal with. There are better ways.
No dual citizenship. If you decide to go for Spanish citizenship, you will be disappointed to find out that it doesn't recognize dual citizenship. So, in 10 years' time, you'll need to renounce your first citizenship or citizenships if you want to become a holder of a Spanish passport.
A 10 year wait for citizenship. If European citizenship is your goal, you will have to stay put in Spain for 10 years before you become eligible to apply. Compare that to five years in the neighboring Golden Visa country of Portugal, and it's hard to see why Spain would play it so hard to get.
What is Spain's Golden Visa program?
Spain's Golden Visa is a residence by investment program that allows a non-EEA national to obtain residence in the country. Depending on your chosen investment route, you could gain access to Spain, as well as the Schengen area, in 2-3 months time. It was set up by the Spanish government back in 2013. Applicants and their family members can become residents of Spain for a minimum investment of €500,000. There is also a possibility to obtain Spanish citizenship in 10 years' time.
Who can apply to obtain the Spanish Golden Visa?
There are a few eligibility requirements, but they are pretty general. You must be an adult, non-EEA citizen with a clean health and criminal record. You must also have considerable net worth to be considered for residence in Spain and must prove you have sufficient funds to sustain yourself.
How long does the processing of the Spanish Golden Visa take?
Legally, the Spanish government has 20 business days to issue you with a residence permit if your application is approved. However, the entire process of gathering paperwork, applying for the Spanish Golden Visa, and receiving your permit will take approximately 2-3 months.
How long does Spain's Golden Visa last?
Spain issues its residence permit for a period of one year. Then, you must apply to renew it every two years. There is no legal cap as to how many times you can renew your visa, as long as you remain in good personal and financial standing and maintain your investment.
How can I get permanent residence in Spain?
If you want to become a permanent resident, you will be able to apply after five years of holding temporary residence.
When can I apply for Spanish citizenship?
If you've become a resident by investment in Spain, you must live there for 10 years to become eligible to apply for citizenship. And we're not just talking about being a resident 'on paper.' You must physically reside in the country and pay taxes for the 10 preceding years if you want to become naturalized.
Do I have to travel to Spain to apply for residence there?
Yes. You will need to travel to Spain at least once to obtain your residence in the country. Then, you will need to visit the country at least once per year to maintain your residence.
Will I be able to work in Spain as a resident by investment?
Yes, Golden Visa residence in Spain gives you the right to live and work in the country. However, you won't be able to work in the rest of the Schengen area.
What are the investment options to get a Golden Visa in Spain?
There are five investment options that you can choose from: real estate, government bonds, bank deposit, setting up a business, or investing in shares.
How much do I have to invest to get a Golden Visa in Spain?
You will need to invest at least €500,000 to become a resident of Spain, but it depends on the type of investment that you choose. For example, the minimum sum doubles (€1 million) if you want to buy company shares and quadruples (€2 million) if you want to invest in Spanish Treasury bonds.
Can I add my family members to my Spanish Golden Visa application?
Yes, every dependent family member can be added and no additional investment will be required. You can add your spouse, children, parents, and even grandparents if you can prove they're all financially dependent on you.
With my Spanish residence, can I work and live anywhere in the European Union?
No. You will be allowed to travel visa-free to any Schengen country without having to go through border control, but you won't be allowed to settle or work there.
Do I have to live in Spain if I'm its resident?
Once you obtain Spanish residence, you won't have to actually live in the country unless you want to. What you will have to do, however, is visit the country at least once per year or you will risk losing your residency status.
Can I apply for Spanish citizenship?
If you've physically resided in Spain for at least 10 years, you can apply for its citizenship. You will be required to pass a language exam. Fast-track citizenship is available to citizens of the former Spanish colonies after only 2 years.
Do I have to pay tax in Spain if I become its resident?
If you don't physically reside in Spain, you won't be required to declare your assets or pay tax in the country. However, if you spend 183 days or more in Spain per year, your worldwide income will be taxed. Of course, there are tax treaties to avoid double taxation, but it's certainly something to think about and plan right.
Is the Spain Golden Visa For You?
World-class beaches and mouth-watering food are just a few things that set Spain apart and it knows you cannot find another destination nearly as good as this.
Spain is quite nonchalant about its program for one simple reason: the income it gets from its Golden Visa program contributes a measly 0.15% to its GDP.
It's not some small country that depends on your investment dollars. Rather, it offers some of the highest standards of living and a solid investment environment that non-EEA nationals can take advantage of right now.
And it gives you, a high-net-worth individual, options – that's a beautiful thing.
If you want to make Spain your second home and purchase a property, you can do that. But you can also invest in stocks, bonds or even set up a company if you wish.
The best thing is that the process is extremely simple and quick to complete; you could be calling yourself a European resident in just a few months' time.
There are tax implications of physically residing in Spain if you want to go for its permanent residence or even its citizenship, but all can be dealt with by managing your wealth holistically.
Where do you live? What are your goals? What's your citizenship? These are many other questions that must all be answered before you decide to go after Spanish residence by investment.
We can help you navigate through all this quickly and efficiently. Simply get in touch and we'll help you go where you're treated best.
Source: https://nomadcapitalist.com/2020/08/31/spain-golden-visa/