The Republic of Georgia is quickly becoming a go-to country for digital nomads. Situated in the Caucasus region on the Eurasian crossroads between East and West, Georgia offers an exciting range of experiences to any adventurous and entrepreneurial expat. What's more, it's new e-Visa might just be the best way you can explore this little-known but highly appealing country.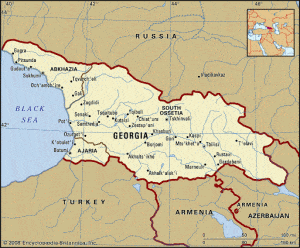 Despite a somewhat turbulent history, there are lots of reasons to head to Georgia. Its climate offers both temperate and subtropical conditions, allowing you to ski amongst alpine mountains or relax on sandy beaches. Alternatively, there are many cultural sites of interest in Georgia, from the wonderful church at Mtkhtseta to the wine region of Imereti or Kakheti Wine Tours.
Make sure to read: Exploring Tbilisi And Georgia's Unusual Sights for information on an e-visa or digital nomad visa for Georgia.
When you plan your trip to Georgia, make sure you read this great article: Planning Your Visit To Georgia
Since July 2020, Georgia has joined Barbados and Estonia in offering an e-Visa or digital nomad visas to foreign visitors. The goal of the program is to promote foreign investment in the small country of 3.7 million. Crucially, Georgia's e-Visa or digital nomad visa offers an easy and affordable way to spend a short amount of time in the country and see if this is where you'd like to spend longer periods of time or conduct business.
Why A Georgia e-Visa or Digital Nomad Visa?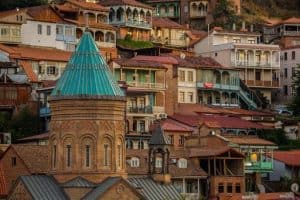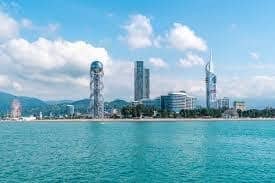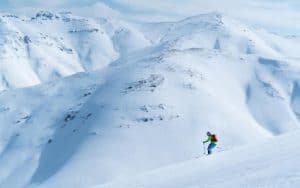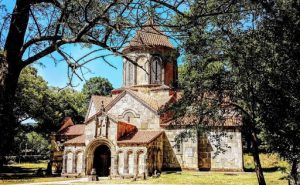 Georgia's e-Visa is good news for the expat community for many reasons. Georgia's capital city of Tbilisi offers low costs of living (5th in the world at the time of writing according to Expatistan!), with Airbnb prices highly affordable for shorter stays and new apartments in central Tbilisi going for as little as EU 15,000. You'll pay little tax once you've obtained Georgian residency and tax liability, and it's very easy to do business and banking here even for foreigners.
Is skiing something that interests you? The opportunity to ski in Georgia is amazing, check out this great article: Skiing Georgia
Do I Even Need A Visa To Go To Georgia?
You don't need a visa to go to Georgia if you are from one of the 98 countries listed below. This includes the US, EU countries, Canada and Russia.
List of Countries whose Citizens may Enter Georgia without Visa for 1 (One) Full Year (Unless Otherwise Noted)
| | | | | | | | | | |
| --- | --- | --- | --- | --- | --- | --- | --- | --- | --- |
| | EU States | | Botswana | | Holy See | | Moldova | | Seychelles |
| | Albania | | Brazil | | Honduras | | Monaco | | Singapore |
| | Andorra | | British Dependent Territories | | Iceland | | Montenegro | | South Africa |
| | Antigua and Barbuda | | British Overseas Territories | | Iran (45 days) | | Netherlands Territories | | South Korea |
| | Argentina | | Brunei | | Israel | | New Zealand | | Switzerland |
| | Armenia | | Canada | | Japan | | Norway | | Tajikistan |
| | Australia | | Chile (90/180 days) | | Kazakhstan | | Oman | | Thailand |
| | Azerbaijan | | Colombia | | Kuwait | | Panama | | Turkey |
| | Bahamas | | Costa Rica | | Kyrgyzstan | | Qatar | | Turkmenistan |
| | Bahrain | | Denmark Territories | | Lebanon | | Russia | | Ukraine |
| | Barbados | | Dominican Republic | | Liechtenstein | | Saint Vincent and Grenadines | | United Arab Emirates |
| | Belarus | | Ecuador | | Malaysia | | San Marino | | United States of America |
| | Belize | | El Salvador | | Mauritius | | Saudi Arabia | | Uruguay (90days) |
| | Bosnia and Herzegovina | | French Republic Territories | | Mexico | | Serbia | | Uzbekistan |
| | Jordan | | | | | | | | |
If you are from one of these countries, then you don't need a visa or residence permit at all for a stay of up to one year. If you're looking to spend longer than a year in Georgia, then you will need a visa. To obtain this, you'll either need to contact a Georgian embassy or consulate in your home country or visit the Georgian Ministry of Foreign Affairs website. You can then renew your visa simply by leaving Georgian territory (before coming back again, obviously!). This essentially allows you to live in the country indefinitely but this isn't the same thing as obtaining Georgian residency or citizenship.
To obtain permanent residency, you'll need to have stayed in Georgia for 6 years with a temporary residence permit. To obtain citizenship, you'll need to have stayed in Georgia lawfully for ten consecutive years, take an official Georgian language test, take a test on Georgian history and the principles of Georgian law, and have a job or real estate in Georgia. You can find out more about the details of all this here.
However, you do need a visa if you are from one of the 66 countries listed here. If this applies to you, the e-Visa is definitely worth considering because it is your easiest and cheapest option. It is ideal if you want to enter into and travel within Georgia for a limited period of time.
There are two types of Georgia e-Visas, both of which allow multiple entries into Georgia. This is because there are two types of validity associated with Georgia's e-Visa depending on your Country of Travel document or passport.
The e-Visa with a validity of 120 days after arrival lets you stay for up to

30 days per entry during this 120-day period

. This applies to countries including India, China and Indonesia.

The e-Visa with a validity of 180 days after arrival lets you stay for up to

90 days per entry during this 180-day period

. This applies to countries including Bolivia, Cuba, Peru and Paraguay.
Applying For Your e-Visa
The process of applying for a Georgia e-Visa is simple and can be done entirely online. You can apply either on the official government website, which charges a fee of just USD $20.50 or we suggest using iVisa.com which is much better, which charges an additional handling fee of USD 20.00 for ease and peace of mind. iVisa might be useful if you want an official business to sort out the application process for you or if you are having trouble with the Georgian government site. For example, the Georgian Ministry of Foreign Affairs is currently not offering e-Visas due to the Covid-19 pandemic. You can either keep checking the government website to see when e-Visas become available again or go to iVisa.com instead.
If you're going to submit an application for your Georgian e-Visa, you'll need the following:
A copy of your passport personal details

Passport photograph

Accommodation details

Your travel dates

Credit/debit card or PayPal account
Once you've gone through the straightforward application process, you'll receive your e-Visa by email within 5 working days. You'll also receive a landing authorization that you will be required to present upon arrival. This makes the e-Visa the ideal choice if you are short on time, don't want the hassle of visiting a Georgian embassy or consulate and don't want to spend a lot of money on a normal visa.
Unfortunately, it is not possible to extend your e-Visa while in Georgia, so take this into account when planning your stay.
You'll Have To Present The Following Upon Arrival In Georgia:
Document proving the purpose of travel and proof of a return ticket

Proof of accommodation

Travel and health insurance

Document proving sufficient financial means while in Georgia (recent bank statement, reference from employer re your position and income, the document proving possession of real estate, a letter from a sponsor)
Conclusion
The e-Visa is

only necessary if you are from one of the 66 countries

mentioned above

The e-Visa will be

valid for a total of either 120 or 180 days

depending on which country you're from

The e-Visa is ideal if you want to spend a

short amount of time in Georgia and don't want the hassle

of going to a Georgian embassy or consulate

The Georgian e-Visa is a

convenient

way to spend time in Georgia, allowing you the

right to travel throughout Georgia and set up a Georgian bank account

The e-Visa is

not

an easy path to residency or citizenship. However, it may be the way in which to begin pursuing this if you are serious about spending a large part of your life in Georgia

You cannot extend your e-Visa while in Georgia
About The Author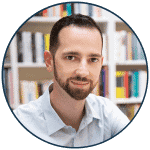 Mikkel Thorup is the Director at EscapeArtist.com the oldest and largest offshore website in the world and hosts The Expat Money Show podcast. He is also the author of #1 Best-Selling book Expat Secrets on Amazon. Mikkel has spent over 20 years in continual travel around the world, visiting more than 100 countries including Colombia, North Korea, Zimbabwe, and Iran. His goal is to help people just like you to generate additional streams of income, legally eliminate your tax bill, and take advantage of offshore structures so you can travel the world freely and never have to worry about money again. Follow Mikkel Thorup on Twitter @ThorupMikkel
Like Our Articles?
Then make sure to check out our Bookstore… we have titles packed full of premium offshore intel. Instant Download – Print off for your private library before the government demands we take these down!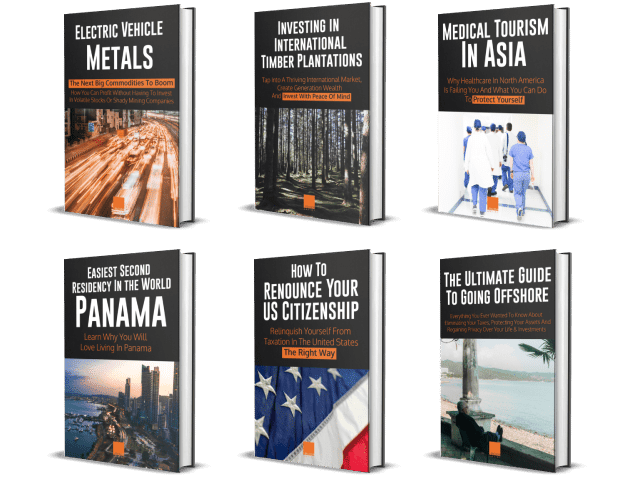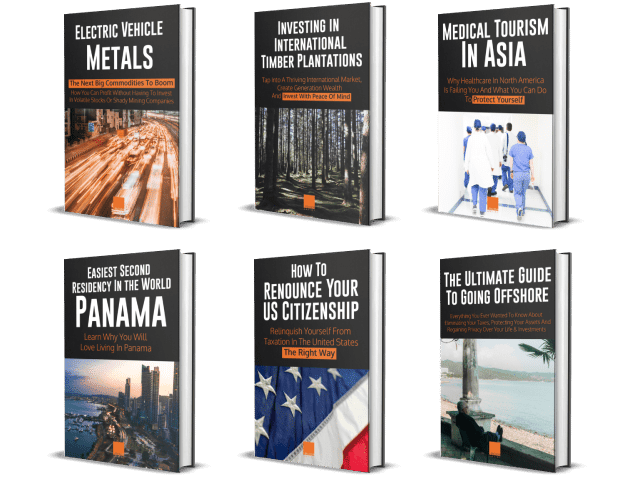 Source: https://www.escapeartist.com/blog/republic-of-georgia-e-visadigital-nomad-visa/?utm_source=rss&utm_medium=rss&utm_campaign=republic-of-georgia-e-visa-digital-nomad-visa