Citizens of the United States, United Kingdom, European Union, or any of the 50 "friendly nations" who invest the minimum amount of twenty thousand dollars (US $20,000) personally or through a legal entity in the agricultural sector in Panama, or in the business of Aquaculture, may qualify for a Residency Visa. These investments must be made in the areas or projects that the Ministry of Agricultural Development considers a national interest at the time.
Here Are The 50 Eligible Nations:
| | | | | |
| --- | --- | --- | --- | --- |
| Andorra | Argentina | Australia | Austria | Belgium |
| Brazil | Canada | Chile | Costa Rica | Croatia |
| Cyprus | Czech Republic | Denmark | Estonia | Finland |
| France | Germany | Great Britain | Greece | Hong Kong |
| Hungary | Ireland | Israel | Japan | Latvia |
| Liechtenstein | Lithuania | Luxembourg | Malta | Mexico |
| Monaco | Montenegro | Netherlands | New Zealand | Norway |
| Paraguay | Poland | Portugal | Korea | San Marino |
| Serbia | Singapore | Slovakia | South Africa | Spain |
| Sweden | Switzerland | Taiwan | Uruguay | USA |
With a minimum investment of $20,000 to buy or invest in an approved reforestation project certified by the government, you can apply for a temporary residency for 2 years and then permanent residency. You can apply for a personal title through a corporation or foundation. Additional investments and proof of income will depend on your number of dependents.
Panamanian Visa
You can apply for citizenship and a second passport after 5 years of residency. As of 1 November 2019, Panamanian citizens had visa-free or visa on arrival access to 140 countries and territories, ranking the Panamanian passport 35th in terms of travel freedom ) and 8th in Latin America, passed by Chile (14th), Argentina (17th), Brazil (18th) Mexico (24th), Uruguay (25th), Costa Rica (27th) and Paraguay(33rd).
In order to start applying for a visa, a complete copy of the passport must be included and must be stamped by a Panamanian Notary. You must obtain a Police record or criminal record certification, basically a document that proves that you have not been involved in a federal or state crime. In the United States, we generally provide an FBI background report.
In the case of countries where this document is not issued, the applicant must present a certificate or certification of a diplomatic agent or consul of his country accredited by the Government of Panama, stating that his country does not issue said certificate with a declaration sworn before a notary public, stating that you do not have a criminal record.
You will need a medical certificate that proves that you are in good health. It is recommended that it be processed during your visit to Panama. Make payments to the national government broken down as follows: $250.00 dollars in favor of the national treasury in concept of rights for the application of a migratory category, and $800.00 in favor of the national migration service as a repatriation deposit. These payments can be made with certified checks.
What Has To Happen
All documents from abroad must be legalized either by authentication of the Panamanian consul abroad or duly apostilled. In the case of a Public Limited Company, the following requirements must be presented: present the sworn statement of the secretary or treasurer of the company (it can not be drafted by the interested party), indicating that the shares are nominative and in favor of the applicant, paid, released and the amount of social capital paid.
A certification of the accountant (CPA) in which the total amount directly invested in the agricultural or aquaculture sector is indicated and the capital belongs to the investor (the accountant must attach valid ID and copy of identity card). A validated copy of the share certificate granted to forest investors. Provide a copy of the income statement of the company, showing the capital invested.
Please keep in mind that since the Reforestation Visa in Panama requires a procedure to be carried out over several years, and given that we must deliver the same documentation to the different government agencies over and over again for each management, the process is long and we completely recommend that you seek legal advice on this matter.
Also, please note that the applicant of the Reforestation Visa (under any modality) and his dependents (if applicable), will be required to have a physical presence at the offices of the National Immigration Service of Panama at the time of submitting the application.
The National Migration Service of Panama will not allow visits to people wearing shorts, t-shirts or sandals. Once the National Migration Service of Panama approves your visa, plan to visit Panama for at least two weeks, since your passport will be retained for a lapse of five business days while the stamps are placed and migration information inside.
Why Become A Resident Of Panama
With the United States moving towards a residency based tax system, especially for those operating businesses abroad, we strongly recommend you consider becoming a resident of Panama. Those using the Foreign Earned Income Exclusion should move from the 330-day test to the residency test in 2019. One of the easiest ways to do this is through Panama's friendly nations reforestation visa.
Since President Trump's tax changes, we've seen a significant increase in demand for the reforestation visa. I expect this to remain hot throughout 2020 and 2021.
I hope you've found this article on the Panamanian Reforestation Visa to be helpful.
When you are ready to start the application for the Reforestation Visa, or need additional information to make the move, please contact us HERE.
Here are a few additional articles that I know you'll love!
Top 16 Reasons to Move To Panama
6 Countries Where It's Easy To Get A Residency Visa
The Ultimate Guide To Going Offshore
About The Author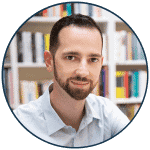 Mikkel Thorup is the host of The Expat Money Show podcast and Director of Content at Escape Artist. He is also the author of #1 Best-Selling book Expat Secrets on Amazon. He has spent nearly 20 years in continual travel around the world, visiting more than 100 countries including Colombia, North Korea, Zimbabwe, and Iran. His goal is to help people just like you to generate additional streams of income, eliminate your tax bill, and take advantage of offshore structures so you can travel the world freely and never have to worry about money again. For more information on his legal (but creative) tax strategies for Expats watch this free video.
Like Our Articles?
Check out our eBook bundle. Six titles packed full of premium offshore intel. Instant Download – Print off for your private library before the government demands we take these down!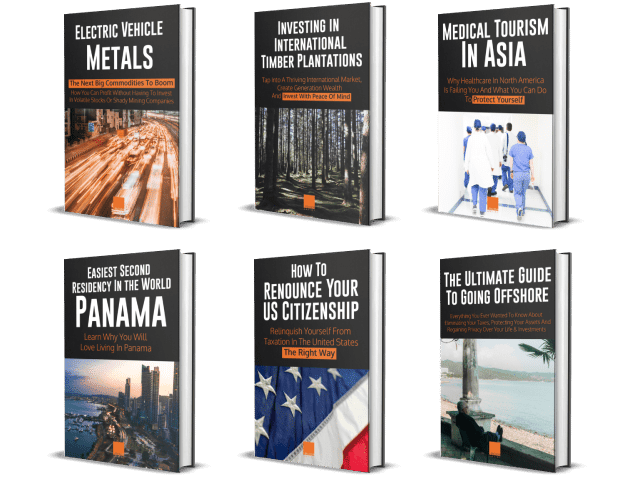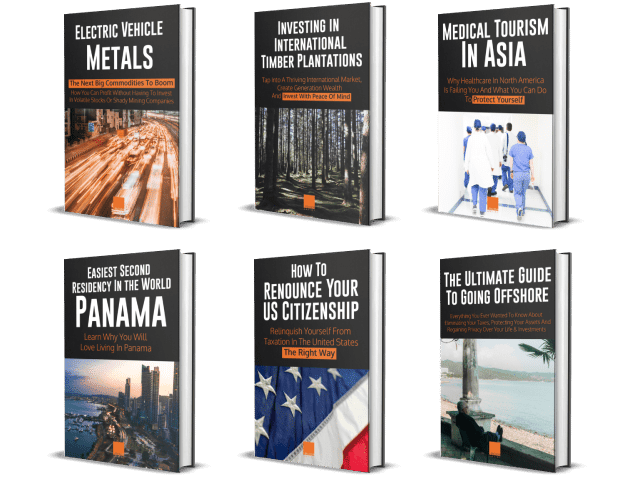 Source: https://www.escapeartist.com/blog/panama-friendly-nations-reforestation-visa