I know what you're all thinking – 1) are the following statistics even valid because of Covid-19, and 2) things will likely never be the same. And yes, I agree that things might never be as they once were, however, the human race LOVES to travel. They love to leave their home country and go places. Whether they fly or drive, they want to leave and see what else is out there. So let's look at the way it was, and look forward to what will most likely be…and the way the real estate market is in Mexico, I can certainly see that doubling, even tripling what we have seen in the past. And talking about Covid-19, many governments have totally destroyed their countries and people want out and for good. Whether they leave their country and renounce their citizenship, or just leave for sunnier skies and a better life, they want to leave.
So let's get to it!
As a developing market economy, Mexico's GDP in 2018 grew by2.2%—managing to be greater than Canada's – 2.1% growth. As the 12th largest exporter in the world, boasting 12 free trade agreements, a major electronics manufacturing center, globally competitive companies, and the world's 7th largest auto manufacturer, Mexico has quite a lot going for it.
And if investments in Mexico's oil industry don't seduce you, perhaps its promising real estate ventures will.
But we're here to talk about something that attracts less investor attention—but offers high returns just the same—the hospitality industry.
Handpicked Related Content: Working in Mexico: Key Facts to Know
Mexico: A Booming Tourism Site
From cultural festivals to nature reserves and from colonial cities to beach resorts, Mexico entices a throng of tourists and travellers to its plateaus and plains, volcanoes and peninsulas. Featuring a fusion of Mesoamerican and European cultures, Mexico serves as the perfect backdrop for the adventurous traveller's escapades; it's the 7th most visited country on the globe for a reason!
The number of tourists visiting Mexico in the past few years has been on the rise, which indicates that the next few years will be even better in terms of tourism and travel. 45 million international visitors visited Mexico in 2019—that's 3.7 million visitors more than in 2018. The majority of these international visitors—10.8 million to be exact—flew in from U.S. airports. And this is just the number of people flying in from the U.S. The total number of U.S. citizens—many of them coming in via sea routes and land—was even higher. If you're looking for a number, estimates peg it around 32.39 million. So much for that wall, we guess.
Handpicked Related Content: 10 Reasons To Move To Mexico
Demand for Infrastructure
The 2nd largest economy in Latin America, Mexico has a lesser-known investment venture that can bring you real estate equity support, a solid stream of continuous income, and a long-term financial gig with promising monetary rewards. Business-class lodging, hotels, restaurants—all fall under the scope of hospitality investment ventures, and all of them are beyond lucrative.
Business trips to Mexico, in addition to the holiday and tourism revenue, make it ripe for near-full occupancy for most of the year. There will always be demand for infrastructure in the hospitality industry, and the projected growth in this particular sector is decidedly positive.
The currency in Mexico is strong; it has a vigorous, young skill pool; and its workforce comes cheap. Its location, right next to the world's biggest market, ensures institutional and market stability. The North American Free Trade Agreement (yes, the same NAFTA that Trump kept threatening to "rip up") has secured its position as one of the world's fastest-growing free trade regions. As for the rip-up threat, yes, NAFTA was ripped up—but another U.S.–Canada–Mexico deal was signed quickly enough, and that simply proves that business is business.
Handpicked Related Content: Real Estate Investment Potentials in Mexico
Advantageous Proximity with the United States
Its strategic closeness to the States, as well as the fact that the U.S. is Mexico's largest trade partner, ensures that Mexico is bound for growth. Despite the political upheavals and border skirmishes, business is operating as usual. You may think that President Trump's trade policies will injure Mexico's economic output, but the country's prospects still look bright.
The modernized and revitalized EU-Mexican Trade Agreement of 2016, for instance, is a major contributor to its growth. This agreement was further solidified in May 2020. This new free-trade agreement brings with it the promise of progress and growth, despite any Trump trade policies. Besides, the United States-Mexico-Canada Agreement (USMCA), signed earlier this year, is proof that the U.S. is very interested in fostering trade deals with its neighbours.
Handpicked Related Content: Buying Property In Mexico: A Step-By-Step Guide For Expats
The Importance of the U.S. Dollar
When you compare the U.S. dollar against the Mexican Peso, the difference is titillating enough for any investor to start concocting plans regarding their next Mexican investment. Compare it to other popular tourist destinations—like Greece, for instance—and you realize how high your Mexican returns can be. Peso devaluation and inflation are major contributors in this case. In order to make up for the losses, the country encouraged and promoted tourism, making it an affordable option for international tourists. It's a win-win for you.
Handpicked Related Content: A Financial Case for Moving to Mexico
Low-Risk and High-Reward
It's a classic low-risk and high-reward environment—something investors are always on the lookout for. FIBRAs and CKDs—real estate investment trusts and development capital certificates—have allowed investors to buy real estate assets with ease, while also allowing them to operationalize their pension funds. Interestingly, these interventions are directed toward the hospitality sector—therein, the federal government also recognizes that raising funds from the hospitality sector is a profitable idea. Touted as investment funds—with many Mexicans investing their retirement funds in FIBRAs and CKDs—the money generated from these ventures goes directly into the development of the hospitality sector.
This proves that the demand for hospitality infrastructure is high in the country. As an investor who's looking for opportunities that don't pose too many risks, this might be just what you're looking for.
Handpicked Related Content: Best Cities in Mexico for Snowbirds
Why the Connecting Flights Matter
Mexico's international airports often welcome connecting flights from all over the world. With its many hotels being situated at almost a walking distance from major airports, travelling is easier for businesspeople with one or a few free days on their hands.
Reaching maximum occupancy, therefore, becomes far easier if your hospitality venture is located near a major airport. It's all about strategizing your investment for maximum returns and steady cash flow.
Industrial and urban cities are also good ideas—although these are better suited to those who are targeting business people. If you're targeting tourists, rural and other tourist hotspots might be a better fit.
Handpicked Related Content: Residency Options in Mexico
Little Depreciation in Real Estate
As a major contributor to the country's economy, the hospitality sector in Mexico enjoys a lot of appreciation. It's a rapidly growing market for foreign investment and housing Mexico's annual retinue of thousands of visitors from around the world. This is, in fact, one of the few markets that are easily outpacing demand.
Mexico's Southeast, for instance, has been enjoying favourable real estate rates with little depreciation. SIMCA, a leading property developer in the Southeast, specifically, Merida, Playa del Carmen, Cancun and Tulum, have been helping foreign investors locate properties with high potential of profits and low depreciation for the past 15 years and have over 2,000 satisfied clients who enjoy their properties and get great returns on their investment. Their specialty is building premium homes and luxury condos. Here's a step-by-step guide to buying a property in Mexico. Remember: hotels, business-class lodges, and restaurants are where the money's at.
I hope you enjoyed reading this article: On Mexican Hospitality: Hotels, Restaurants, Bars, and Other Investment Opportunities.
About The Author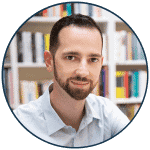 Mikkel Thorup is the Director at EscapeArtist.com the oldest and largest offshore website in the world and hosts The Expat Money Show podcast. He is also the author of #1 Best-Selling book Expat Secrets on Amazon. Mikkel has spent over 20 years in continual travel around the world, visiting more than 100 countries including Colombia, North Korea, Zimbabwe, and Iran. His goal is to help people just like you to generate additional streams of income, legally eliminate your tax bill, and take advantage of offshore structures so you can travel the world freely and never have to worry about money again. Follow Mikkel Thorup on Twitter @ThorupMikkel
Source: https://www.escapeartist.com/blog/on-mexican-hospitality-hotels-restaurants-bars-and-other-investment-opportunities/?utm_source=rss&utm_medium=rss&utm_campaign=on-mexican-hospitality-hotels-restaurants-bars-and-other-investment-opportunities