Today I thought I would do something a little different. Instead of doing an official-looking article for the publication, I thought I would just share with you my personal routine using Olly Richards courses that I have been using to go from a very poor Spanish speaker to more or less fluent in less than 6 months.
I am inspired to do this because of my friendship with Olly Richards, he has had a big impact on my language learning and study practices. Olly first came on my podcast in June of 2019. The episode lasted nearly 2 hours and I learned a ton from him! Olly Richards breaks down language learning strategies in easy to understand terms, he shares what works and what doesn't and how to "hack" your learning experience. I especially like how Olly Richards talks about three main study times: active studying, dead time and downtime. I will break down each below. But how are Olly Richards Courses? Read on to find out!
I should also mention that I have used this routine for Spanish but it would work with any language you are trying to learn.
Active Study – Spanish Uncovered By Olly Richards
For the bulk of my active study time, I use a story-based system called Spanish Uncovered by Olly Richards. In it, you follow an entertaining story chapter by chapter. The course is broken down into bite-size pieces consisting of videos, PDFs and audio files. I am constantly learning new vocabulary skills while reading the story and I find it's never too difficult, nor too easy. The pace is designed to take you at the perfect speed and each chapter builds on the previous one.
Sometimes I switch things up from Spanish Uncovered and use Olly Richards Grammar Hero course. I find this course is a little more advanced, so when I feel I need a push to learn new words, I do a few weeks of this course in the morning. It also follows story-based learning that Olly Richards is so famous for, but it's more hyper-focused on Grammar.
Dead Time – Conversations By Olly Richards
Deadtime is the term Olly Richards uses to describe the time that you must do something else unavoidable like driving your car, waiting for the bus or sitting on the train. For me, I work from a home office so these times do not really apply to me, but I do enjoy getting outside once a day for a walk in the park.
For a lot of people, these periods of time would be spent listening to music or just staring into space. Olly Richards recommends using this time to listen to an audio program in your chosen language. I have tried many different things like Spanish Audiobooks, podcasts in Spanish or even the news in Spanish. But what I found works best is Olly Richards course called Conversations.
This is a brilliant system where they have recorded short conversations on a variety of topics between two native speakers. Some of the advantages are:
You have context (you actually know what the conversation is going to be about before you start listening)

The conversations are short and easy to understand

The people speaking are native speakers and have clear accents

They speak the way people actually speak on the street so you really get an

ear

for the sounds.
I aim for 30 minutes on Olly Richards Conversations audio program every day during my walk.
iTalki
iTalki is basically a marketplace matching students and teachers in hundreds of different languages. Classes start at around $5.00 an hour and go up from there. They have tutors you can just practice and have conversations with or you can have lectures with high-end teachers who have teaching degrees.
Currently, I have a bunch of different teachers I use on iTalki. I use this on the weekends and cycle through my classes with them based on their availability. For Spanish, I find you can get a really excellent teacher for about $8.00 an hour.
For $10.00 of FREE credit on iTalki after signing up for your first lesson click here.
Private Tutoring
Twice a week we have a Private Tutor from Chile come to our house in Panama. We use this time to work specifically on conjugating verbs and learning grammar that is not covered in my Grammar Hero course. A private tutor that comes to your house is an excellent way to learn a language but is probably the most expensive method.
Downtime
Olly Richards also talks about downtime. This is the time at the end of the day when maybe your brain is a little mush from work and you really don't have the energy for active studying. Olly suggests instead of trying to force yourself to focus on studying, do something that you would normally do anyway but do it in your chosen language. For example, if you enjoy watching movies, find a movie in the language you are studying.
The key is not to watch the movie with English subtitles because your brain will automatically switch to English and will not translate what you hear. Your best bet is to put the subtitles in the language you are studying so you have a higher chance of understanding what is going on.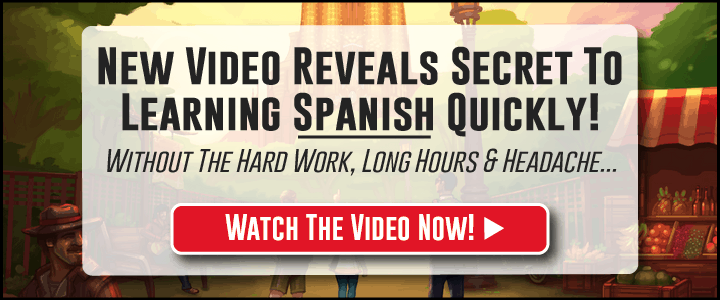 So for example, at night I might look for a movie on Netflix from Mexico and watch it in Spanish with the Spanish subtitles on. Sometimes it can be difficult to gather all of the nuances of what is happening but this really helps with emersion. One other point I would like to bring up with immersion is this, even though I live in a Spanish speaking country the majority of my time is spent working in English. I think it is actually possible to accomplish full immersion for any language while still in your home country. Don't wait until you move abroad to start studying the language. Start today.
Bonus: Useful Books For Learning Spanish
Below are a couple of books I have found useful while learning Spanish.
501 Verbs in Spanish – By Barrons
Short Stories in Spanish for Beginners – By Olly Richards
Short Stories in Spanish for Intermediate Learners – By Olly Richards
Putting It All Together – My Day To Day Routine
This is what a typical day looks like for me:
8:00 am – Wake-up, bathroom, large glass of purified water with ACV and a double espresso on the side
8:30 am – Active Spanish study time, either

Spanish Uncovered

or

Grammar Hero

9:30 am – Exercise
10:00 am – Work
12:30 pm – First meal

(I am currently following intermittent fasting – which is not actually as tough as you might think lol)

1:00 pm – Work
4:00 pm – Dead Time – walk in the park, listen to

Conversations

program by Olly Richards

4:30 pm – Work
6:30 pm – Second meal, family time
8:30 pm – Downtime – Spanish movies or TV
10:00 pm – Work – answer final emails for the day
10:30 pm – Electronics off, read one of my

Spanish books

or review the new words I learned

11:30 pm – Lights out, bedtime
Final Thoughts About Olly Richards Courses
Using different methods of learning a language is fun and will keep your motivation going. I think it's funny that now when I go out with my mates on the weekend I have to order all the food and translate everything from Spanish for them even though some of them have been here in Panama ten times as long as I have been.
Don't let yourself fall into the expat trap where you only converse with people from your own country while abroad, using quality programs like the ones that Olly Richards produces will have you learning a new language in no time. The courses by Olly Richards have done wonders for my language learning and actually made the process really fun. I encourage you to give them a try yourself!
About The Author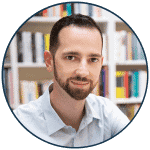 Mikkel Thorup is the host of The Expat Money Show podcast and Director of Content at Escape Artist. He is also the author of #1 Best-Selling book Expat Secrets on Amazon. He has spent nearly 20 years in continual travel around the world, visiting more than 100 countries including Colombia, North Korea, Zimbabwe, and Iran. His goal is to help people just like you to generate additional streams of income, eliminate your tax bill, and take advantage of offshore structures so you can travel the world freely and never have to worry about money again. For more information on his legal (but creative) tax strategies for Expats watch this free video.
Like Our Articles?
Check out our eBook bundle. Six titles packed full of premium offshore intel. Instant Download – Print off for your private library before the government demands we take these down!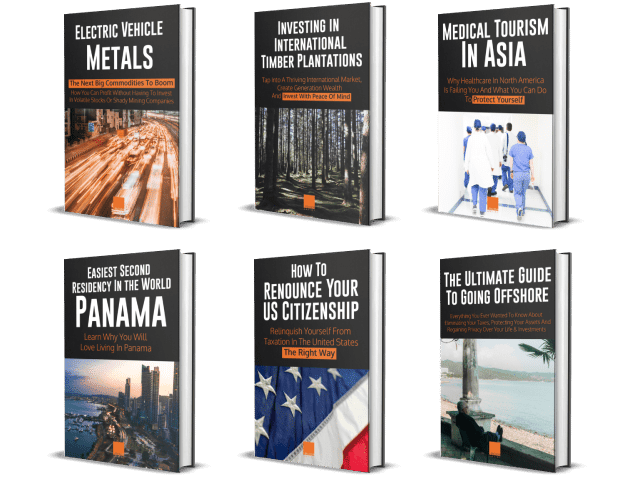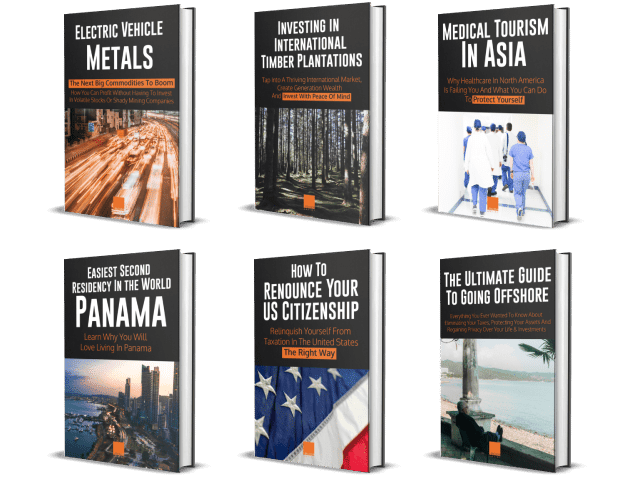 Source: https://www.escapeartist.com/blog/review-olly-richards-courses-my-insane-language-routine