Invest in the Real Estate Market in Fortaleza
The capital of Ceará, Fortaleza, boasts an envious amalgamation of the ancient and the modern. Everything from its culture to its historical sites, and from its magnanimous forts to its azure coasts, is a testament to its growing importance in the Brazilian landscape.
There are many investment opportunities with future prospects, having amazing beaches, malls, plazas, restaurants—it's easy to see why Fortaleza attracts tourists in droves.
After all, FIFA wouldn't have chosen Fortaleza as a host city for the 2014 World Cup if it weren't equipped with all the trappings of a tourist city. Six games were held here—and football fans from around the world got the opportunity to visit this city for the first time.
And FIFA wasn't the only major global sporting venture that noticed the area's potential. The Olympic Games saw it too, in 2016.
Since then, Europeans—especially from Spain and Portugal—have returned to the coastal city for tourism, travel, and other purposes.
An Old City
Fortaleza has its roots in the past, with the Dutch and the Portuguese fighting over it once upon a time. The Portuguese never succeeded in invading it, and the Dutch, too, were duly expelled by the natives.
The fortress Schoonenborch still stands as a Dutch reminder to this day, however. Later on, the Portuguese named it Fortaleza de Nossa Senhora de Assunção; Fortaleza translating to fortress.
The fortress turned into a village, and the village turned into a city.
A Tourist Stronghold
A coastal city, Fortaleza houses some 25 beaches with picturesque sand dunes and watery blue horizons—ideal for attracting Instagrammers from around the world. Windsurfing, boat trips, wakeboarding, jet skiing, beach volleyball—you'll always find it all on a Fortaleza beach. Warm and sunny for almost the entire year, Fortaleza is always awash with sea breeze and light wind. It's a comfy place—and its heavy reliance on tourism also makes it ideal for investment.
The Investment Opportunities
Covid-19 has had a big impact around the globe for all real estate, but we believe that Fortaleza holds great promise in terms of investment—especially when it comes to real estate, hospitality, and the like. Once international fairs, business events and football World Cups are back to normal, there will be all kinds of avenues for national and international investment. But they might not be around for a long time, as people are quickly recognizing the city's money-making potential.
Cheaper than the Mediterranean and Southern Europe
The travel industry is starting to make a come back as countries open their boarders to tourists. Among other popular destinations, the Mediterranean and Southern Europe are particularly popular. But they're also particularly expensive.
In Portugal, non-EU citizens can invest in properties that start from €50,000 ($57937.50) and go much higher. In Italy, it's €250,000 ($289,687.50) and above. The average price of a property in Spain is $2,086.91 per m2. In Fortaleza, Brazil, a meter square of property in the city center costs only $1,574.23. A meter square of apartments is even lower at $585.96.
In Fortaleza, Brazil, the tables turn when it comes to rent as well as for property purchases. A three-bedroom apartment in Fortaleza is just 2,346.28 R$ (USD $448) in rent. A one-bedroom apartment city center just 1,078 R$ (USD $210.67). Beach lodges cost between 6355.17 R$ ($1,200 USD) and 8897.24 R$ ($1700 USD)—a higher price, for sure, but that's also where most of the tourism dollars are—so the investment is well worth it.
Great Returns on Coastal Townhouse Developments
Up until Brazil was hit hard with Covid-19, investors were getting amazing returns on a Fortaleza investment. Brazil has a strong currency and was seeing a solid, steadily growing economy. Of course, the country has suffered bumps along the way—but then, which country hasn't? In December 2019, the rise of Brazil's economy was a fact that was made public by Bolsonaro himself. The Wall Street Journal placed it as the fastest growing in six quarters.
In May 2019 Air France-KLM made Fortaleza Airport its regional hub, and European transit and travel via the city was experiencing amazing growth. I believe that with time, as international travel resumes, the Fortaleza Airport will bring great growth for the area.
Townhouses and rental units right next to the beach will be the kinds of things you want to keep your eyes on. Tourism and travel-centric, and an expanding local holiday destination, Fortaleza will hold great things in store for you.
But how can you get great returns when you're running, say, a small rental enterprise? It's easy. Since you're buying beachfront luxury properties, the projected rental rates are higher than those of other properties. Besides, a lot of turnkey investments include all the furniture and appliances these townhouses need—something most investments don't include. Look for opportunities like these, and you're in for large sums of money.
Carnival Periods and Tourism Dollars
Tourism and travel trends are changing. While African safaris and signature trips to Italy are still a major trend, millennials and Gen Z have started looking for greener pastures. There's a transition toward the travel market—specifically toward travel locations such as Fortaleza. This is the decade to "be different"—and unusual or unheard-of travel destinations are doing the rounds. Popular travel destinations in 2019 included Zanzibar, Sri Lanka, Patagonia—not Rome and Paris. The colorful Brazilian city of Salvador da Bahia was also on the list.
In Fortaleza, similarly, coastal tourism brings flocks of travelers to the beaches—and the hotels will quickly fill up. Though carnival season in Fortaleza might not be in full swing until 2022, it is particularly fruitful, in past years they saw almost 90% occupancy in all hotels and resorts. As holiday accommodation, the hospitality industry is geared towards greater growth and progression. Meireles in Fortaleza, for instance, was on Airbnb's Top 16 neighborhoods to visit not a very long time ago.
More in Investing in Fortaleza
Delve into real estate investment opportunities in Fortaleza, beachfront properties, and turnkey rentals. Brazil has much to offer if you're an investor who's looking to make it big post-pandemic, and we highly recommend that Fortaleza be on your list.
If you're ready to make the investment in this turnkey beachfront villa in Fortaleza, Brazil, please reach out to our partners at Beach Front Villas or on their US line: 203-599-1835 or email them HERE.
I hope you got value from reading: Invest in the Real Estate Market in Fortaleza.
Here are some additional articles on Brazil that I know you will find extremely helpful, enjoy!
A Guide to Living in Fortaleza, Brazil
The Top Destinations to Visit in Brazil
Real Estate Developments in Brazil
About The Author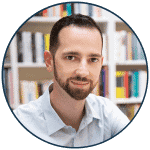 Mikkel Thorup is the Director at EscapeArtist.com the oldest and largest offshore website in the world and hosts The Expat Money Show podcast. He is also the author of #1 Best-Selling book Expat Secrets on Amazon. Mikkel has spent over 20 years in continual travel around the world, visiting more than 100 countries including Colombia, North Korea, Zimbabwe, and Iran. His goal is to help people just like you to generate additional streams of income, legally eliminate your tax bill, and take advantage of offshore structures so you can travel the world freely and never have to worry about money again. Follow Mikkel Thorup on Twitter @ThorupMikkel
Source: https://www.escapeartist.com/blog/invest-real-estate-market-fortaleza/?utm_source=rss&utm_medium=rss&utm_campaign=invest-in-the-real-estate-market-in-fortaleza-for-up-to-20-in-returns