A critical look at how to set up a new business in the US, detailing step-by-step what needs to happen.
Creating a brand-new business is hard no matter where you are in the world. You have to try and build something from nothing, move past your initial conceptions about what you could do and challenge every facet of your life. For many people, this is a mountain too great to overcome. For others, however, this is a challenge. An open request to prove themselves, even if they don't necessarily know how to do that. Having a guide on what to do and how to do it is always helpful, so let's look at how you're going to create a new business in the US.
Pick A Company Type
The first thing that you are going to want to do is to pick a company type for your business. Because there is more than one way to start a business, you need to be sure that you have chosen the right one for your specific needs and requirements.
The first type of business that you can create is called an LLC. This is the most common for US businesses and is a good idea if you intend to work with non US clientele. The LLC company type will protect you from lawsuits and business debts. This type of business model is recommended for those who are looking to make less than $80,000 a year.
The other most common type of company type is called a corporation. This is not recommended for smaller entrepreneurs. There are benefits to this, like for example investors have a degree of protection, but corporations are subject to double taxing. Not only will you find that the corporation can be taxed, but shareholders can as well.
Sole proprietorship is also an option, but this is dangerous because you will be personally liable for any and all costs incurred from your business – lawsuits and insurance claims alike.
Find An Agent
Prior to starting your business, you will need to find a registered agent. This is a legal requirement, because they will handle all of your paperwork and legal documentation. Hiring one is not difficult and they aren't incredibly expensive, averaging out at $100 – $150 dollars a month, but they need to be properly registered and also be based in the same state as your business.
Some people may try and fill the role themselves but this is not recommended. Not only do you put yourself at risk of being late on forms and deadlines, but you also give up your right to anonymity, because registered agents are required by law to have their information made public.
Start Your Business
Thankfully, starting a business is not a difficult task. When you know what kind of organization you want to be, as well as having access to an agent, you can begin to register as a company.
Every business located in the US needs an Employer Identification Number. This is a vital number which allows you to open a bank account, start a business, hire employees, file taxes and apply for business permits and licenses. Understandably, you can see why it is such an important resource. You therefore need to do everything you can to make sure you apply for one as soon as possible.
Fundamentally, these are the primary things that you need to do when it comes to applying to start a business. It is advisable to seek out the professional opinion of a business adviser prior to beginning. These are trained professionals who have considerable experience in the field of helping entrepreneurs to get started, and they will make sure that the process you need to go through is all completed according to all legal requirements. It is important that you respect and follow all procedures when starting a business. Not only can your business be terminated and shutdown in the event that you have not established it properly, but there also can be legal and financial ramifications in the future. The US is a place of opportunity and creativity, where self-determination is one of the most important elements of society. Anybody can create a business, anyone can make it big if they have the determination and dedication required to succeed. So long as you follow all of the legal procedures, and do your best to abide by the rules laid down by the US government, you won't have any issues.
I hope you enjoyed this article: How To Setup A New Business In The US
Like Our Articles?
Check out our eBook bundle. Six titles packed full of premium offshore intel. Instant Download – Print off for your private library before the government demands we take these down!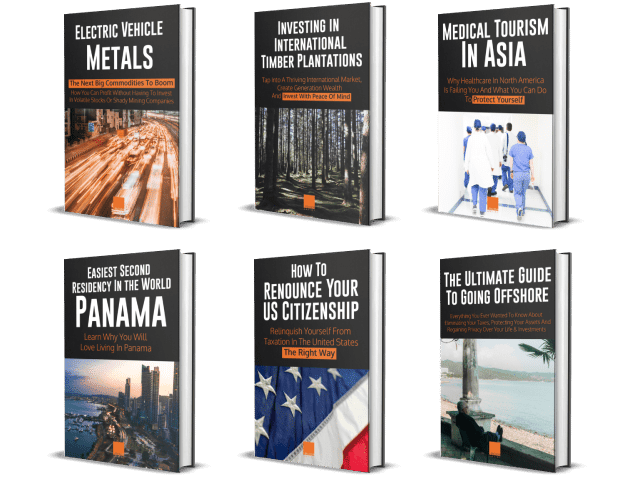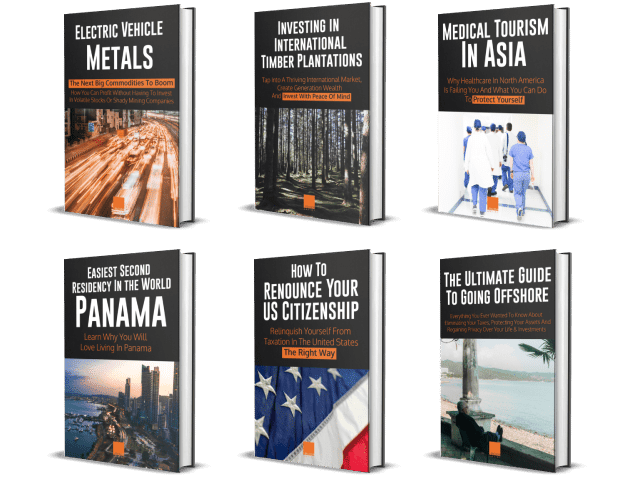 Source: https://www.escapeartist.com/blog/how-to-setup-a-new-business-in-the-us