Taking a break once in a while shouldn't be a luxury. It's something that companies should give their employees as part of their just and fair compensation. We all need to rejuvenate and we all need to free ourselves of the stresses in our lives, even if it's just for a little while.
One of the most common ways to spend vacation time is traveling. It's not difficult to see why. Traveling makes it possible for us to widen our horizons. It shows us new cultures and unique ways of living. On top of that, traveling exposes us to beauty different from what our hometown can offer.
But many people shy away from traveling because of the high costs of it. From plane tickets to accommodation expenses, an out-of-town trip or an out-of-the-country excursion is too much for many.
But that doesn't have to be the case for you. If you are planning to visit a Southeast Asian country like the Philippines, then this article is what you are looking for. Here, we suggest ways on how you can raise funds for a rather luxurious trip to the Pearl of the Orient.
Save up
If you are not really in a hurry to go on a trip, then you can definitely use the time to save up for your holiday in the Philippines. Of course, this doesn't mean that you will have to starve yourself or hold off on other activities that you enjoy. What you need are good money handling and budgeting strategies.
To give you an idea, start by considering fun and leisure as a regular line item in your budget. This way, you will be 'obliged' to allocate money for it even if you don't plan on spending it soon. Fast forward to three or five months later, and you will see that the money has grown a considerable amount. The best part is that you won't feel guilty spending it all on a single trip because it's exactly what that money was set aside for!
And we're telling you; when you spend money on what the Philippines has to offer, there will be no room for regret. The country has numerous islands that offer unique experiences to those who dare set foot on them. The quiet islands of Bohol and Siquijor offer a trip down memory lane with their centuries-old churches and their people's simple way of living.
Many places in the country also show visitors that the Filipino people sure know how to have fun. Colorful festivals happen in various places all throughout the year. Anyone who joins in the fun and revelry will know just how joyful living in the tropics is.
Side Gigs Anyone?
Many people don't travel because they feel that the money that they earn from their jobs is better spent elsewhere. If you are one of those who think this way, then a good solution will be to work on small projects, and the money that you earn there will be solely for travel and other forms of leisure. This way, your main budget will be left untouched by "wasteful" travel.
Of course, this means that you will have to sacrifice a few hours of your free time to work extra. But the trip to Cebu, Boracay, and other islands in the Philippines will surely make all the hard work worth it. These places offer some of the world's best white sand beaches, and many travelers seem to agree they're worth the trip. Cebu, in particular, also offers more than just a side trip to the beach or countryside. Home to Cebu City, which is considered the second most important city in the Philippines, the island can definitely offer the trappings of urban living. It has large shopping malls, luxurious hotels, theme restaurants, and many other delectable offers.
Now, where do you work? There are a lot of online platforms where you can work as a freelance writer, virtual assistant, or technical support agent. Upwork is a good example of such platforms. In this platform, there are exams that you can take to inform your potential clients about the skills you have to offer. Aside from them reviewing your work and you as a freelancer, you can also evaluate your employers according to how good they are at giving instructions and how timely they are with payments.
Loans
Getting loans for leisure may not sit well with some. It's not that important, they say. But you have to realize that having time for yourself is as important as getting your body healed by doctors. Traveling as a form of me-time fulfills your soul and helps you grow as a person. Mindanao, the major southern island of the Philippines, offers a lot of breathtaking sights: from graceful waterfalls to majestic terrains.
There are personal loan offers and title loans online that are quite easy to get. You just have to make sure that you deal with legitimate lenders. Reading reviews and calling the numbers that they have on their Contact Us page will help you ascertain their identity and legitimacy.
Declutter and put excess items on sale!
Getting rid of unnecessary items in your closet and ultimately your home is like hitting two birds with one stone; you get to come up with more space in your home and earn some extra cash in the process.
But garage sales don't really bring on that much money, you say. You don't have to worry if you were not able to raise several thousand dollars. Whatever you have is going to be multiplied around 50 times in the Philippines, and that's a lot! You should be able to afford a few days in a decent hotel with the money that you have. You will even have some change to go shopping or buy yourself some drinks in the nearest pubs. The Philippines's capital Manila offers a lot of shopping areas and places where you can get drunk and enjoy life.
Visiting the Philippines will truly be a memorable experience for you. This small archipelagic nation offers a lot: from beaches to mountain ranges and even the familiar urban experience. The small sacrifices that you have to make to get there will surely be worth it.
I hope you got value from this article: How to Raise Funds for Your (Luxurious) Trip to the Philippines
Like Our Articles?
Then make sure to check out our Bookstore… we have titles packed full of premium offshore intel. Instant Download – Print off for your private library before the government demands we take these down!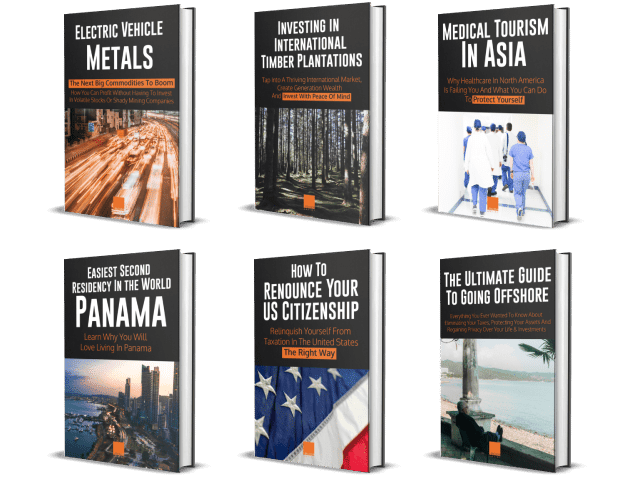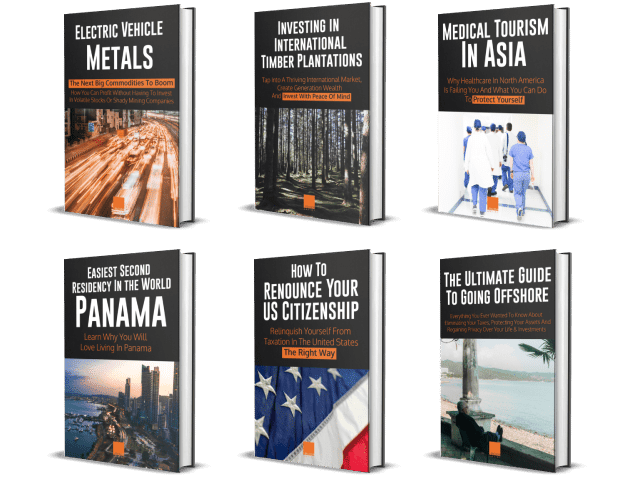 Source: https://www.escapeartist.com/blog/how-to-raise-funds-for-your-luxurious-trip-to-the-philippines/?utm_source=rss&utm_medium=rss&utm_campaign=how-to-raise-funds-for-your-luxurious-trip-to-the-philippines