Many countries around the world have some kind of program in which by investing or buying property gets you residency or a second passport. Of course, every program is different. In some countries, the investment needed is quite large and there is a long period before obtaining citizenship.
One of the best values for a top-tier second passport is from Dominica. This will get you visa free travel to 139 countries including the European Schengen zone and the UK. If done correctly you could have a passport in hand within the next 2-3 months, just enough time to secure an alternative travel document before the end of the year and not long after we find out the results from the election. With everything that is happening in the world and how boarders are closing, this might just be your perfect Backup-plan.
What You Should Consider
There are a lot of factors that you need to consider before choosing your best option for investing or buying a second passport, but what most people search for is fast and easy with the highest number of visa-free travel options. Europe offers great programs for a second passport, but they're expensive and can take years to complete. For this reason, many investors are looking at countries in the Caribbean.
The Caribbean offers various incentives that European countries don't. One of the things that stands out is how inexpensive is to live on the island. Property near the beach is relatively cheap, at least compared to California or Florida, and the quality of life is excellent. If you're planning to invest, the Caribbean market is exploding at the moment with many high profile companies starting corporations there. One country, in particular, that is welcoming many international residents is Dominica.
Do I Need to Live in Dominica
To be clear, you don't need to live in Dominica to get a second passport from Dominica. You just need to pay the fee or make the investment. Where you choose to live is up to you. We talk about lifestyle, the offshore markets and foreign real estate here; for those that invest in rental properties Dominica might be an excellent place to pick up a second passport and add a beautiful property to your portfolio.
When you talk about the Caribbean the first country that comes to mind probably isn't Dominica, but this is a good thing. Dominica is an authentic natural paradise, ideal to spend the holidays and perfect for retirement. It's also off US and regulators radar, so not as much scrutiny as St. Kitts.
This beautiful country is part of the Barlovento Islands and measures an impressive 750 square kilometres, and reaches 1447 meters above sea level. It was the first island discovered by Christopher Columbus during his second trip to America on November 3, 1493.
The former British territory has English as its official language, as well as a local creole dialect. The currency is the Eastern Caribbean dollar, which has been very stable and has an exchange rate pegged to 2.70 Caribbean dollars for every US dollar. Dominica is a politically democratic and economically stable country, which is why many investors are taking notice.
Low-Cost Second Passport
The lowest cost second passport program granted by any country in this market is offered by the Caribbean island of Dominica. For an investment of US $ 100,000 plus fees you can acquire a second passport.
Note that Dominica is the lowest cost second passport program. It's not the lowest cost residency program. For example, you can gain residency from Panama with a much smaller fee. After 5 years, you can apply for citizenship. For more see Everything You Need to Know About Panama's Friendly Nations Visa
In order to become a citizen of Dominica, the interested party must choose between two options: making a donation to the government or buying real estate. If you buy real estate on the island, you must prove you have the capital prior to beginning the process.
Citizenship By Investment
Real Estate
You can buy those real estate projects pre-approved by the government for the "Citizenship for Investment" program and the minimum investment is $200,000 USD. In addition, you must pay additional legal fees for the primary applicant plus USD $25,000 for your spouse and each child under the age of 18 you would like to gain citizenship. With some of the programs, you can resell the property to a third party in 3-years if it is strictly to an investor and 5 years if the investor is also doing the Citizenship by Investment program.
The person buying a property in Dominica must sign a purchase and sale agreement and complete the application and background check prior to closing. Once you've received the letter approving your application, you can make the respective payments and, in this way become a citizen of Dominica and a second passport holder.
Donation
The government calls the purchase program "a donation to the country without reimbursement." The amounts are $100,000 USD for a single investor, $175,000 USD for the investor and wife, $200,000 USD for the investor, wife and two children under 18, with an addition of $20,000 USD for each extra child under 18, and $50,000 USD for each dependent between 18-25 years of age (please confirm the numbers with your immigration lawyer).
Other Considerations
Dominica does not impose taxes on non-residents. However, Dominica residents are subject to substantial taxes on global income. If you live abroad, you pay no tax on foreign income, capital gains, donations, wealth and inheritance tax. Your income worldwide is subject to tax in Dominica only if you reside in that country.
Note that US citizens pay US tax on their worldwide income. A second passport allows you to give up your US citizenship and thus stop paying the US IRS if that is the right choice for you.
The first step towards Dominica citizenship is a background check. This service is performed by a third party, authorized by the Government and costs between $7,000 and $15,000 per family. Costs will depend on your family size and country of citizenship.
Do I Need to Renounce My Current Citizenship
In Dominica, it is not necessary to renounce your current citizenship. In addition to that, Dominica does not notify the authorities of the current country of your new citizenship. You have the right to discard your citizenship of Dominica at any time if your circumstances require it. This is relevant to those from China and elsewhere, not so much for US citizens.
I hope you've found this article on How to obtain Citizenship in Dominica to be helpful. For more information, or for assistance in investing in Dominica or anywhere else, we'll be happy to assist you with a second passport. Please contact us.
Additional Resources
Here is probably the most extensive ebook on Everything You Ever Wanted To Know About Eliminating Your Taxes, Protecting Your Assets And Regaining Privacy Over Your Life And Investments. It is called The Ultimate Guide To Going Offshore. Visit our bookstore to purchase it today!
Here are a few articles you may enjoy reading on second passports:
Top 16 Reasons to Move To Panama
Nicaragua Passport – One Of The Best Spots For Financial Foreign Investments
16 Reasons Why Belize Is the Perfect Country to Move To
Living in Argentina – The Home Of Tango, Steak, and Soccer
About The Author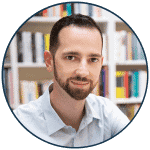 Mikkel Thorup is the Director at EscapeArtist.com the oldest and largest offshore website in the world and hosts The Expat Money Show podcast. He is also the author of #1 Best-Selling book Expat Secrets on Amazon. Mikkel has spent over 20 years in continual travel around the world, visiting more than 100 countries including Colombia, North Korea, Zimbabwe, and Iran. His goal is to help people just like you to generate additional streams of income, legally eliminate your tax bill, and take advantage of offshore structures so you can travel the world freely and never have to worry about money again. Follow Mikkel Thorup on Twitter @ThorupMikkel
Source: https://www.escapeartist.com/blog/how-to-obtain-citizenship-in-dominica/?utm_source=rss&utm_medium=rss&utm_campaign=how-to-obtain-citizenship-in-dominica