How to Maintain Your Business While Traveling Around the World
Ready to run your business as you sip caffè lattes in Rome or lead your team from the Ecuadorian jungle? Congratulations! You've likely got the flexibility and financial wellness to make it happen.
Countless entrepreneurs and business leaders have used international travel to fuel their energy and sprout new ideas. Join the ranks of Logan Green of Lyft and Blake Mycoskie of TOMS. They altered the world as we know it — and their success was spurred by international travel.
Here are some things to think about before you board the plane, train or ship that'll carry you to potential new business horizons.
Make sure your business can run without you
Of course your business has to march along without you! But do some serious analysis — have you truly created infrastructure that can survive your absence? In other words, do you have the right employees in place to sustain your business? This goes beyond being able to tap your business partner or employees to take your calls when it's the middle of the night in Russia or England (or wherever you are).
One of the best ways to make sure your business can float (and prosper) without you is to provide clarity for your employees. Provide structural and job clarity for everyone who works for you so they'll know the tasks that need to be done and who's responsible for each job. You can do this in a way that allows them to perform to their utmost potential.
Put technology in place
Effective communication is crucial for leading a productive team (whether you're in the office or abroad, for that matter!) so it's important to find ways to connect. Fortunately, you can find the right technology for just about any situation, from team messengers, video conferencing apps and more.
Employing the right technology might seem clear-cut, but look beyond traditional communication and project management tools that lead your team's day-to-day. It's easy to feel out of touch when you're out of the office, so why not use artificial intelligence (AI) and advanced analytics to prioritize your workload? The right programs will be able to do that for you (yes, really!)
Let your travels fuel your creativity
A study by the Academy of Management Journal revealed that creative directors who had international professional experiences increased the creativity of their collections. Specifically, moderate levels of breadth and cultural distance were associated with the highest levels of creativity. In fact, the creative directors who lived and worked in more than three countries showed higher levels of creativity that those who hadn't worked abroad at all.
In other words, let your experiences transform your worldview.
Travel to find your next "big thing"
Of course, your absence requires a well-prepped plan and a lengthy canvass of your business. But don't underestimate what traveling the world can do for you. Your next big idea could be waiting in the waving grasses of the African savanna.
Guest Contributor Bio: Melissa Brock, personal finance expert, is the Money editor at Benzinga. She enjoys international travel, writing about personal finance and entrepreneurship — as a kid, she spent hours helping her parents run their small business.
Last updated: Aug 21, 2019 at 9:14PM
Nomad Capitalist is all about helping people like you "go where you're treated best". If you want to learn more about what exactly that means, and why I believe so strongly in it, I made this video that is worth watching:
[embedded content]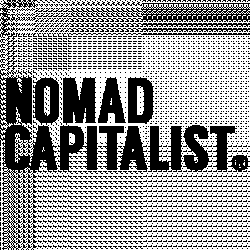 Nomad Capitalist accepts articles from hand-picked guest contributors on various topics that relate to the Nomad Capitalist lifestyle. While we make our best effort to screen for accuracy, the facts and opinions are those of the author only.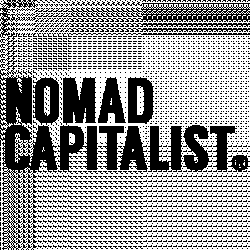 Latest posts by Guest Contributor (see all)
Source: https://nomadcapitalist.com/2019/08/21/maintain-business-while-traveling/