Dateline: Kuala Lumpur, Malaysia
Here at Nomad Capitalist, we regularly discuss the need to diversify and have a global perspective. That need extends beyond investing and into almost every aspect of your life, including your citizenship.
Way too many people think that because they live in a country that has historically been stable, that will always be the case.
That's an unlikely proposition, but let's say for argument's sake that things were to remain immovable – is stagnation what you really want?
Emphatically no!
This is why I've written extensively before about how to invest in frontier markets and how to use currencies in the emerging world to receive great returns.
But what if you could make a great rate of return in a promising economy AND also obtain a residence permit, perhaps even with a chance at a second passport?
It sounds too good to be true. And it is, for the most part. But there are a few options like this around the world. Here are the three of our favorites:
1. Armenia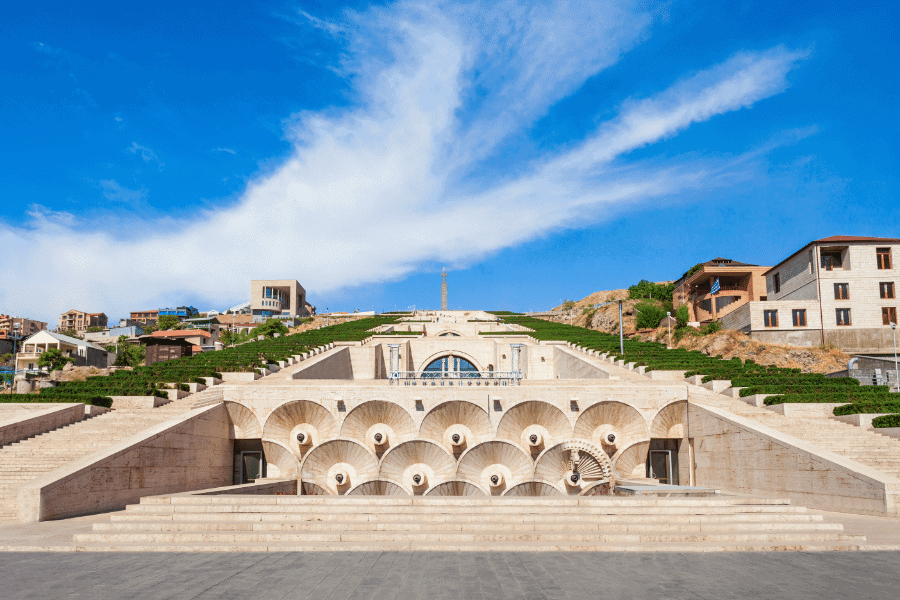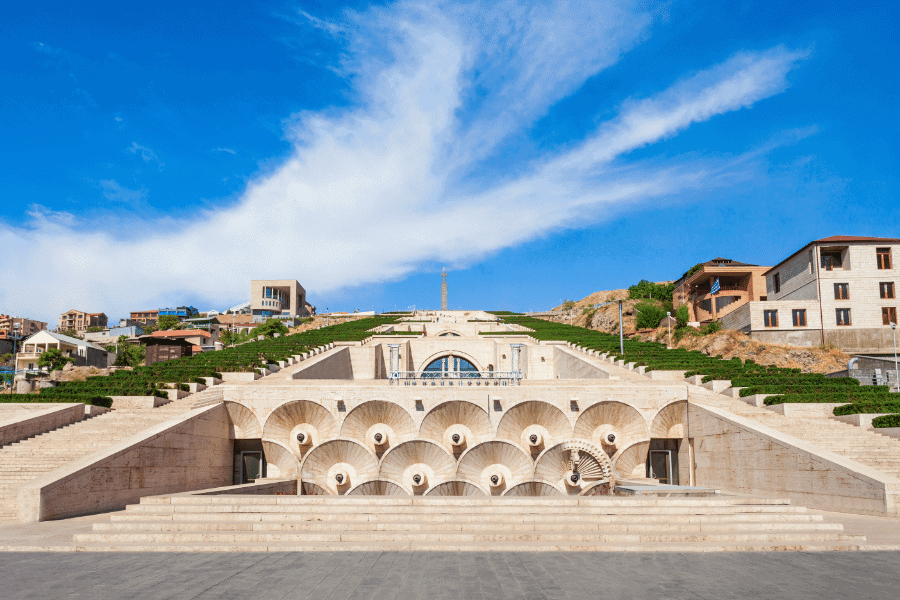 There's no hiding the fact that I am a big proponent of Armenia. I constantly sing the country's praises and even included it as the number one country in the world for outsourcing.
I think there is something about Armenia that is primed for great things, and I have been building my network in this country for the last four years.
The culture is very entrepreneurial and you can notice this from its diaspora throughout the world. And, partially because they work their butt off overseas, prices in the capital of Yerevan are higher than anywhere else around the region.
When seeing the foreign exchange rate of the Dram, you will notice something curious. Over the last five years, it has managed to keep pace with the USD, and on average, the pricing differential is roughly only 1%. This is a clear indicator that there is a demand for the currency.
Meanwhile, you could be looking at a 9.75% interest rate if you deposit your money in an Armenian savings account while having what is essentially the same stability of the US Dollar.
And if you are interested in the residence permit, you can get it by investing around $20,000 in securities (company shares as well as corporate & governmental bonds) that are, of course, denominated in Dram.
This allows you to hold a cash asset. Some you are required to hold to maturity, others have a secondary market, and a higher interest rate. Altogether, you can earn between 7-10.5% on these bonds depending on their maturity and marketing.
And if the Dram performs as well in the next five years as it has in the past five, then you'll have a relatively stable return that you can turn into a residence permit.
Typically, you get it for a one-year period then, upon renewal, it gets upgraded to a five-year and then a ten-year residence permit.
If you're a US citizen though, you might be in luck, as it's not uncommon for them to be able to get a five-year residence permit from the very start.
Then, if you want to get second citizenship in Armenia, you can apply after only three years.
You do need to pass an interview on the Armenian constitution. But don't worry, despite the fact that the interview will be in Armenian, you are allowed to be accompanied by an interpreter.
Overall, I'm quite excited about the future prospects of Armenia. The new government has even considered lowering taxes there as well.
If they don't do that themselves, though, you could just as well do it yourself, as Armenia is one of the few countries where you can actually become president after naturalizing as an Armenian citizen.
2. Malaysia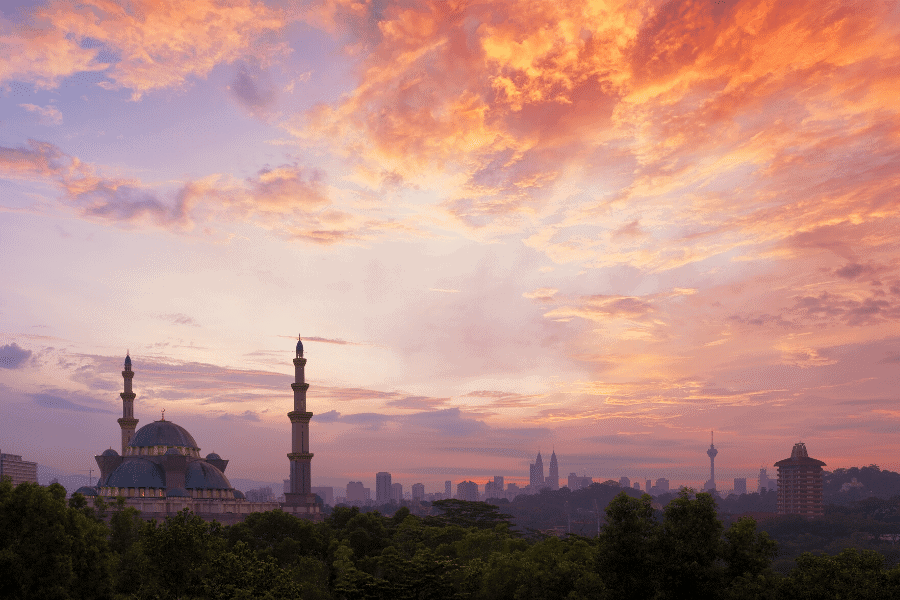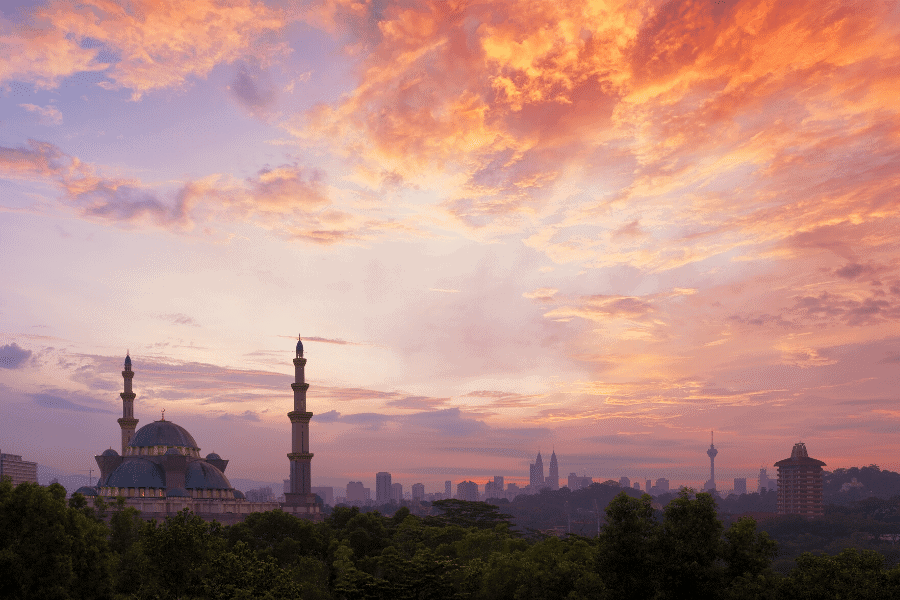 Kuala Lumpur is one of those hidden gems that you don't hear much about. It gets overshadowed by other tourist areas on this side of the world, like Bangkok. But all the better, I rather prefer it stays off the beaten path.
One of my homes is here, and it's where I pass a considerable portion of the year as it allows me to be well-connected with the rest of the world at a moment's notice.
The great thing about the country is that pretty much anyone can get a Malaysia residence permit without complicated hurdles through its MM2H program.
The only major requirement to get a 10-year residence permit is to have RM300,000 (c.$70,000) in the bank, which gets halved to RM150,000 if you're over 50, as well as having a monthly income of RM10,000 (c.$2,500) or more.
The good news is that the Malaysian Ringgit has been unfairly beaten up in recent years – where it fell in value by around 20%. Meaning that if you invest now, you'll be in a position to benefit in the mid- to long-term.
An often underappreciated fact about Malaysia is that it's the most developed country in Southeast Asia and it's on track to match some EU states by 2030. So, if you trust many of the member states in the EU, why wouldn't you have faith in their younger and more agile sibling?
Put bluntly, the currency is undervalued, and banks will give you roughly 3-4% in interest rates for the pleasure of holding a currency poised to bounce back.
3. Ecuador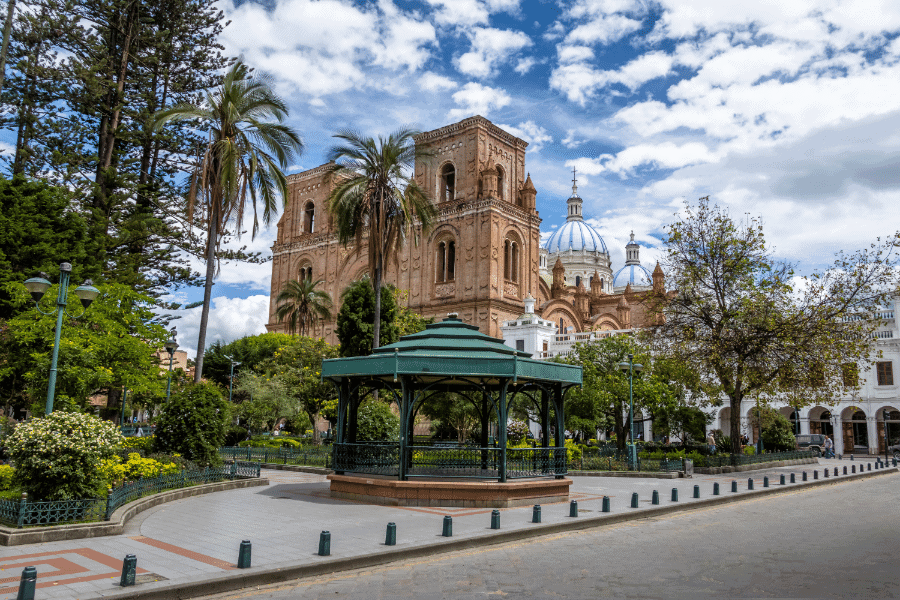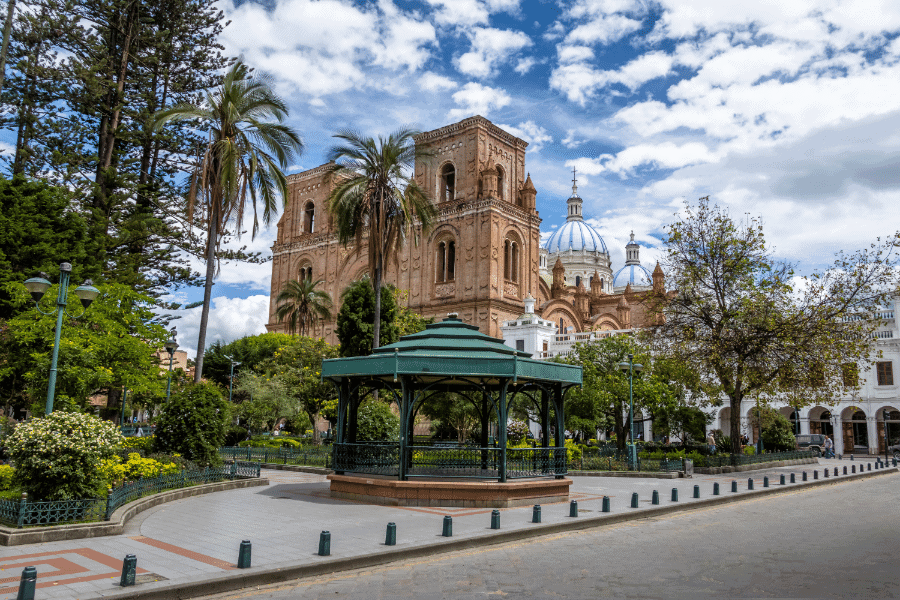 Off the radar and nestled in the northern edge of the South American subcontinent, Ecuador is emerging as an expat haven.
It's a great hub for anyone who lives in the Americas as it's relatively easy to get back to the US or Canada. Plus, it hasn't become as expensive as other countries in the region. Overall, it's a very interesting place to visit or even retire.
In fact, many retirement publications consistently list it as one of the best countries for retirement.
Chances are, if you're in retirement age, you don't want your savings to be in emerging market currencies. It makes sense in the medium- to long-term, but you need to use the cash now.
Fortunately for you though, the national currency of Ecuador is the US Dollar.
This means that if you're European, you can get exposure to the USD; and if you are from the US, you may already have the amount required for an account without having to exchange currencies.
There are many means through which you can gain a residence permit via investment, such as purchasing real estate or stocks; but if your intention is to do it via currency deposits, then you will need to deposit $28,000 in an account that will lock it for a period of 730 days.
This shouldn't be a major problem though as banks typically give you an interest rate between 4-5.5%.
Get More With Your Residence Permit
[embedded content] [embedded content]
There are many countries out there with investor residence programs if you buy government bonds or deposit money in their banks. But oftentimes, these programs are in very well-developed countries that are likely to overcharge for their residence permit
They might make getting a second passport by investment close to impossible, or they're in such emerging and volatile markets that you shouldn't really give them your money.
These three examples are in a happy middle ground between stability, profitability, and desirability.
Overall, I like residence programs that are straightforward and that do not present major difficulties. Being able to make a currency play to obtain a residence permit is just the cherry on the top and a great way to dovetail a well-diversified offshore strategy.
Source: https://nomadcapitalist.com/2020/05/22/residence-permit-open-bank-account/