If you like the idea of spending a week or two in Belize this year, it pays to learn a little about what to expect. Many visitors fall in love with the nation and look forward to coming back again. Some may even choose to make Belize their homes once they retire.

In order to make the most of your visit, it's important to understand how the country works. Here are some tips that will help you prepare, have an idea of where to go, and know what will make it all the easier to enjoy everything that you encounter along the way.

1. Requirements For Flying To And From Belize
If you're flying in from North America, all you will need is your passport. There's no need to get a tourist visa if the plan is to stay for a week or two. Even so, don't think this means that Belize is lax when it comes to people entering the country. Your passport must be valid for at least six months after the dates of your trip.

You'll also be asked to present a return ticket that will be used when you're leaving the country. This serves as confirmation that you do intend to remain in the country for a specified period of time and have the means to make your return trip home.

Keep in mind that you'll also be assessed what's known as a departure tax before you can leave the country. Many airlines collect this tax in advance and bundle it in with the cost of your return ticket. To be on the safe side, confirm if that's the case with your airline. If not, you'll need to pay it yourself. The amount can be paid in US currency.

There's also another minor fee that you will need to pay. It's known as a security fee. This is assessed when you arrive for your flight home. Again, your airline may collect this on your behalf, but always check first. Doing so will ensure you don't have to find a way to pay the fee at the last minute.

2. Check Out Upcoming Festivals Or Holidays
Whatever time of the year you plan on visiting Belize, there's likely to be some sort of celebration, holiday, or festival taking place. In fact, it's hard to think of any month that there isn't some sort of celebration taking place in the country. From national to local events, you're sure to find something that you want to attend.

The thing to remember about these celebrations is that food is always involved. Some of the dishes will be somewhat familiar. Feel free to ask about them and then give some of them a try.

You can look forward to culinary delights like rice and beans, fruit cakes, ceviche, tamales, chicken-based dishes, and johnny cakes that look quite a bit like empanadas. There will also be dishes that are directly related to the celebration or holiday. Rest assured there will be plenty to try.

Part of the culture in Belize is that visitors are the recipients of a great deal of hospitality. If you end up feeling hungry, you'll have no one to blame but yourself.

3. Dress For Warm Weather
While you might want to take along a light jacket, most of your attire should be chosen with warm weather in mind. It's rare for the temperature to drop below seventy degrees. In the daytime, it may get into the eighties. Couple that with the fact that you'll likely be staying on or near one of the beautiful beaches and it makes sense to wear light clothing.

What should you take? Walking shorts, loose fitting short-sleeved shirts, swimsuits, and some tee shirts will do nicely. You could take along one light linen suit or dress just in case you decide to go somewhere that requires slightly more formal attire. Remember that if you do need something else, there are plenty of shops nearby that have whatever you want.

4. Getting To And Around Belize
The major airlines that serve the United States and Canada often have direct flights to Belize. The same is true for points in the European Union as well as nations closer to Belize. Under normal circumstances, you're likely to land in Belize City.

Ground transport is not a problem. Many resorts and hotels offer shuttle services to multiple points around the country. You can also rent a vehicle if you like. Many visitors choose to go with the shuttle services and settle in a bit before they look into renting a car. You'll find that the concierge at the hotel can help you whenever you like.

Keep in mind that if you have booked a reservation on Ambergris Caye or one of the other surrounding islands, you may not care about having your own transport. Walking or riding a bike in certain areas will work nicely. Golf carts are a particularly popular choice for getting around on many of the islands.

5. Stay On Ambergris Caye
Ambergris Caye, Belize's largest island, is located just a short puddle jumper flight from Belize City. You can also catch a water taxi here from many of the surrounding cayes. It is a top draw for those who wish to experience the true Belizean culture while having access to beautiful beaches, snorkeling, scuba diving, resorts, shopping, and lots of entertainment.

San Pedro Town is the largest town on Ambergris and here you can enjoy authentic cuisine, boutique shopping, and a bustling nightlife. If you love the water, don't miss the chance to dive or snorkel the Belize Barrier Reef and the Great Blue Hole.

6. No Rushing Allowed
One of the things that will help you get into the swing of things in Belize is to understand that the pace of living is more relaxed here. There's no need to plan every day in advance or hurry from one activity to another. People tend to slow down and take their time. That's true even if you are there to conduct business in a shop or get a bite to eat.

This may be difficult for Type A people at first, but most visitors adapt with relative ease. Once you do, this slower pace will actually feel like a lot of fun. After all, the whole point of a vacation is to get away from stress and relax a bit. Belize is an ideal setting for that.

7. Be Prepared for Friendliness
As you go about your day, you will encounter some of the friendliest locals anywhere. It's not unusual for people to greet you from across the street, share a joke, or treat you as if they've known you for years.
Go with the flow. When someone smiles and says hello, return the favor. Joke right along with them and feel free to strike up a conversation. You'll be surprised at how quickly you get into the habit.

8. Speak the Language

As a former British colony, English is the official language of Belize. You'll also hear Spanish, Mayan dialects, German, and a few others spoken as well. Just as different English-speaking countries include all sorts of local phrases and colloquialisms, the same is true in Belize. In some areas, what you hear spoken will include English that's smattered with phrases from some of those other languages.

Don't worry if you have a little trouble deciphering what's meant by a phrase. There will be someone around who will explain the meaning. Set aside any hesitation to ask because most people do like to help visitors understand and participate in conversations.
9. A Trip to Remember
After a single trip to Belize, you'll understand why this is a top destination for vacations, holidays, and even retirement. Warm weather, beautiful waters, white beaches, endless activity options, what else could you want?
This time of year, is perfect for visiting Belize. Start making your reservations today!
Conclusion
I hope you enjoyed this article: Get Insider Tips for Visiting Belize. Here are a few articles I know you'll enjoy reading:
16 Reasons Why Belize Is the Perfect Country to Move To
Moving to Belize? Here's What You Should Know About Gaining Residency
7 Key Differences Between Common Law and Civil Law
If you have any questions about banking in Belize, please contact us here.
Author bio:
Luigi Wewege is the Senior Vice President, and Head of Private Banking of Belize based Caye International Bank, a FinTech School Instructor and the published author of The Digital Banking Revolution – now in its third edition. You can follow his posts on trends shaping the banking and financial services industry on Twitter: @luigiwewege
Like Our Articles?
Check out our eBook bundle. Six titles packed full of premium offshore intel. Instant Download – Print off for your private library before the government demands we take these down!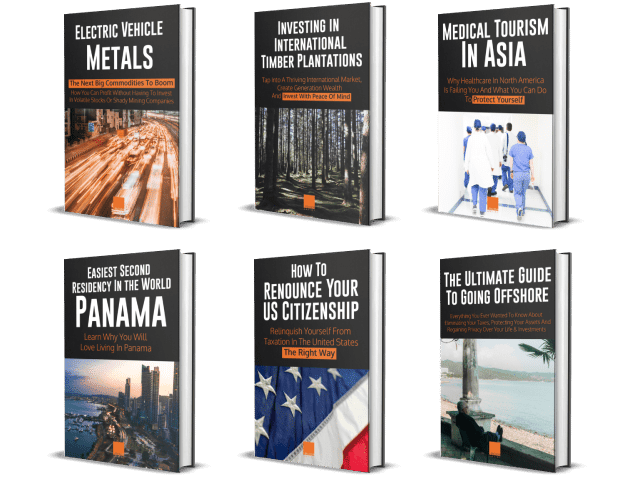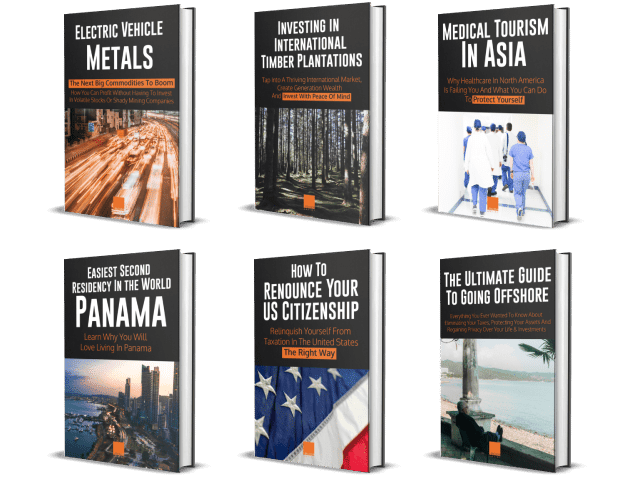 Source: https://www.escapeartist.com/blog/get-insider-tips-for-visiting-belize