Not everyone wants or is suited to, either domestic or international travel. Some just don't have an interest.
Some people love the town they are living in and not only never want to move, they never want to travel anywhere else.
Fine. That will always be true for some.
But a website like Escape Artist is teeming with readers who not only enjoy travel, they are literally shopping for new places to live. We are the people who experience travel as one of the magnificent joys of life and a pathway to a deeper, more rewarding life.
When you own and control your own source of income – in contrast to being someone's employee – you have the freedom to travel that you have to experience to really appreciate.
Here's a podcast from The Expat Money Show where Mikkel and I talk about safely leaving the rat race by starting an online business!
What Real Travel Freedom Actually Looks Like
We all know 2020 was a year of lockdowns and travel restrictions. But here's the itinerary Connie and I had for the last five months before Covid hit, that is, September 2019 through January 2020.
We have been legal residents of Ireland for a few years because we're on the path to gaining new citizenships here. So we left from Ireland and visited:
London – Our favorite city in the world. We use any excuse to spend a week here as a launchpad for travel.
Prague – When in Europe we prefer trains but this is a longer jump so we flew here and stayed a week at an AirB&B in the center of the city.
Karlovy Vary – It's a short train ride to this postcard spa town with magnificent architecture and the kind of relaxed vibe and healthy food you'd expect in a revitalizing resort.
Krakow, Poland – After returning to Prague for another week, we boarded a train to Krakow where we spend nearly a month, including an emotional day spent paying our respects at Auschwitz-Birkenau Memorial and Museum. The city of Krakow is a treasure trove of magnificent churches and buildings.
Budapest, Hungary – Next we took a train to what some people consider to be the most photogenic city in Europe (Prague is always another contender) and spent a week taking hundreds of photos.
Guangzhou, China – Our son and his wife wanted to meet us in Budapest but couldn't get away. So we sidetracked ourselves and flew there to see them for about a week. Guangzhou has a metropolitan population of a staggering 26 million and is a showcase for the new China. (For better and for state-surveillance worse.)
Hong Kong – Spent a day at Disneyland with our son's family and visited the shopping areas in Kowloon. Another amazing city that's become a favorite of ours.
Bucharest, Romania – Got back on track with our Eastern European odyssey by flying to one of the most underrated and under-visited countries in Europe. We love it here and stayed for a month.
Brasov – Stayed in an AirB&B for over two weeks in our favorite Romanian city. This is in the region of Transylvania and the food and festivals make every visit too short.
Cluj – Another two weeks in this city where we were fortunate to participate in the All Saints night of honoring the dead in local cemeteries in a uniquely Romanian way. Respect is the universal language and it's wonderful to see it practiced with ceremonial gravity.
Vienna, Austria – We flew to Vienna and took in some wonderful sites and food.
Bratislava, Slovakia – This is a quick train ride from Vienna and makes for a fun day trip, which is all this was. Picturesque but brief.
London – Another excuse to take a transatlantic flight only after a week enjoying the best of London.
Toronto, Canada – Two weeks visiting my brother and some childhood friends. This is also another 'foodie' city that has tons to offer.
Chicago, USA – Three weeks visiting our kids in Illinois and laughing our face-off telling old stories and making new plans together.
Boise, USA – A month with our daughter and her family for Christmas, including a partial family reunion in the New Year. More laughter and planning.
Ireland – Back home to get settled in just before the restrictions hit the entire world.
Be Honest, How Does That Compare?
That's a pretty typical year for us over the last 15 years or so.
How does that compare to anyone with a 9-to-5 job? Most Americans are lucky to get two consecutive weeks off from work. Even Europeans living in a tax-hell would only get six weeks to travel.
There is just no comparison between the freedom to travel of an employee and a person who owns and controls his own source of online income.
Love Freedom? Stop Being an Employee!
And speaking of honestly, I want to make it clear that we actually worked on our businesses during those five months of world travel on three continents.
When you own and operate your own online business, every day is a potential workday. I can't remember the last time I went an entire day without checking anything related to one of our businesses.
But here's the other side of that coin; every day is also a potential vacation day.
In practice, what really happens is a blend of work and vacation.
For example, when Connie and I are living in a place like Belize or Thailand we deliberately let our productivity slide a little bit.
We wake up, spend maybe an hour checking a few important things online to make sure everything is OK, then we go do something that other people might do while on vacation.
We take a boat ride out to an island. Walk the beach. Chat with expats at a beach bar. Visit an ancient temple, or whatever.
At lunch, we probably perform a quick check online to make sure nobody needs us. Then we continue doing something else that we want to do. Rent a car. Rent a motorcycle. Visit a nearby town. Or just go back to our hotel or condo and have a nap.
It's completely up to us.
And here's the best part. That's what 365 days a year are like. If Connie and I had "two weeks vacation" it would be meaningless to us. It wouldn't be any different than the other 50 weeks.
It's been this way for many years and, I have to tell you, it's a pretty sweet way to live.
Also in fairness, I have to mention that at other times of the year we live in places we deliberately select so we can be more productive. In those places, we flip our schedule so we get maximum work done at whatever time of day we like and then we enjoy some leisure hours seeing a new city, going to the theatre or something else.
Always blending work, leisure, and travel.
The same lifestyle can obviously be adapted to persons not wanting to do international travel. The USA, Britain, Canada, and Australia, for example, are all countries a native could spend his or her entire lifetime discovering.
The same flexible principles would apply.
The Takeaway
For the people who value travel as one of the great freedoms and pleasures in life, there is no better lifestyle than owning your own online business. It takes you out of the constraints of the rat race and into a daily life where meaningful work, leisure, and global or domestic travel can all be seamlessly incorporated into a daily routine engineered around your personal priorities.
We Help You Choose, Build and Scale Your First Online Business
Are you ready to live life on your own terms – create your own online income? Reach out to us at Safely Leave The Rat Race. We are committed to helping you get from whatever point you are right now – to the point of earning a regular, predictable online income while living wherever you want.
I hope you enjoyed Escape to Freedom #6: Freedom To Travel. In case you missed them, here are
#2 – Three Levels of Expat Online Income and
#1 – What is Your Freedom Lifestyle?
About The Author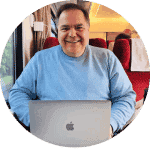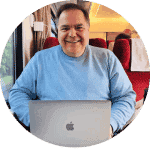 Pete Sisco has been a successful online entrepreneur and author for over 20 years, building and operating multiple online businesses generating millions in online revenue. This business is how he helps people like our readers do the same.
Source: https://www.escapeartist.com/blog/escape-to-freedom-6-freedom-to-travel/