Choices: Costa Rica Vs Belize
It's almost 2021 and you have seriously decided that Central America is your next move. With great weather, growing economies, and governments working toward making their quaint countries friendly to foreign money and secure for your real estate investment, Central America is fast-becoming the hottest expatriation destination.
When considering which country is the best fit for your expatriation plans, there are almost innumerable factors. Cost of living, security, immigration requirements, the language barrier, real estate costs, and more are elements that need to be carefully weighed. Two countries that are topping the list of places to expatriate or retire are Belize and Costa Rica. Let's take a look at the two countries and compare what each has to offer.
Costa Rica
This small country of just over 5 million people is considered the jewel of Central America. Starting with the abolishment of a standing army in 1948, Costa Ricans have made education, social services, and development of the mainstay of their social philosophy.
Statistically being ranked the "happiest country on earth", Costa Ricans live a peaceful and nearly conflict-free lifestyle embodied in the local phrase "Pura Vida!" meaning Pure Life! With a literacy rate of 96.1%, universal health care, and a growing middle class, Costa Rica is the regional leader in terms of how a poor country can pull up their bootstraps and become globally competitive and attract significant foreign investment.
The economy of Costa Rica heavily depends on tourism, agriculture, and electronics exports. Foreign direct investment in Costa Rica averages 466.58 million USD between 2000-2020. With Covid all but stripping tourism from the playbook, this small country is now relying heavily on their agriculture and exports.
These are all relevant statistics in how they influence the outlook for those considering expatriating or retiring in Costa Rica. A stable government, a peaceful and educated population, and steady economic growth can nurture a healthy environment for foreign residents.
With the average income of a Costa Rican hovering around $16,000 USD per year and strong consumer demand for imported goods, the country supports an infrastructure that lends itself well to expat needs. This means you can easily get many of the items you would expect from home, in large American-style supermarkets and shopping malls.
Handpicked Related Content: 17 Things You Might Not Know About Costa Rica
Real Estate In Costa Rica
Real estate in Costa Rica is reasonably priced and plentiful. Whether you're looking for a beachfront property in Jaco Beach, a little five acres in the coffee rich mountains of Heredia, or a resort-style development in the sunny province of Guanacaste, Costa Rica is chock-full of options.
The past 25 years have seen a steady stream of expat and retirees buying up condos, properties, and homes all over Costa Rica. This has not adversely affected the housing market to price real estate out of reach. Quite the opposite is that real estate prices have risen steadily with the country's low inflation rate.
Handpicked Related Content: Best Places to Visit in Costa Rica
Immigration Requirements
Immigration requirements in Costa Rica are well-established and relatively painless with the help of good legal counsel. Upon entry to Costa Rica, North American and European visitors are granted up to 90 days on a tourist visa to explore the country and start any paperwork required for residency.
There are various types of residency from Pensionado (retiree), Rentista (long-term renter), Permanente (permanent resident), or Inversionista (investor). All of which have clear guidelines including the amount of guaranteed income needed from long-term annuities, savings, or pensions. Simply purchasing property at a specified minimum value is not adequate to qualify for long-term residency status in Costa Rica.
Belize
Belize sits on the eastern coastline of Central America, bordered on the north by Mexico, on the west and south by Guatemala, and on the east by the Caribbean Sea. It is separated by sea from its neighbour to the southwest, Honduras.
With a population of around 390,351 in 2019 and a landmass covering just 8,900 square miles, Belize is much smaller than Costa Rica. The climate is similar to Costa Rica in that it has two distinct seasons; rainy and dry. The mean temperature varies from 81°F/ 27°C along the coast to 69°F/21°C in the hills.
As a former British Colony, the people of Belize speak English. Though Spanish is the official language, there is no need for foreigners to pick up a second language. This makes for a much more comfortable transition for many. English is widely spoken in Costa Rica, but not nearly to the extent it is found in Belize.
Here's a podcast from The Expat Money Show with Mikkel Thorup, where Mikkel talks to Luigi Wewege about offshore banking in Belize!
Health Care In Belize
Belize has an adequate health care system with several private clinics with the exception of the most remote areas. For minor incidents, these clinics are well-equipped to handle your immediate needs. For more complicated procedures, many expats choose to have their care in neighbouring countries such as Costa Rica or the United States due to their better, more modern facilities and doctors.
Cost Of Living And Real Estate In Belize
Belize is certainly not the least expensive country in Central America, but your dollar still goes quite far here. Living on a North American or European lifestyle in Belize will cost as much or more. This is often the case in Central America.
Depending on your taste, you can get a house for $70,000 to $120,000 and an oceanfront lot can be found in the neighbourhood of $80,000. Many can afford to live on the beach in Belize as opposed to the rising cost of beachfront in Costa Rica. If you live more as the locals do, that is eating local food and limiting the number of imported goods you consume, you can join the many expats who claim their life is better overall than it was back home.
Handpicked Related Content: The Real Estate Market in Belize: What Does the Rest of 2020 Hold?
Conclusion
Belize is a small, Caribbean country. The attitude and lifestyle is very laid back. Many expats are not willing to go "all in" on this approach. Spending endless hours strolling the Belize resorts, beaches, and sipping cocktails is a great week-long vacation, but can become boring after a few months.
There are a good number of expats who have reinvented themselves, live happy and healthy lifestyles, and are perfectly content with the pace of Belize. However, if you want the best of both worlds, Costa Rica may be the better fit.
Here is probably the most extensive ebook on Everything You Ever Wanted To Know About Eliminating Your Taxes, Protecting Your Assets And Regaining Privacy Over Your Life And Investments. It is called The Ultimate Guide To Going Offshore.
I hope you got value from this article: Choices: Costa Rica Versus Belize.

Is leaving your home country for a new country a priority of yours? Do you wish you knew how, but don't? Then here is a great article for you to read. It can help you understand a little bit about Citizenship-By-Investment programs around the world. For more information on the CBI programs, please contact our office HERE.
About The Author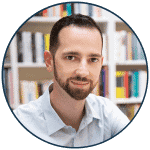 Mikkel Thorup is the Director at EscapeArtist.com the oldest and largest offshore website in the world and hosts The Expat Money Show podcast. He is also the author of #1 Best-Selling book Expat Secrets on Amazon. Mikkel has spent over 20 years in continual travel around the world, visiting more than 100 countries including Colombia, North Korea, Zimbabwe, and Iran. His goal is to help people just like you to generate additional streams of income, legally eliminate your tax bill, and take advantage of offshore structures so you can travel the world freely and never have to worry about money again. Follow Mikkel Thorup on Twitter @ThorupMikkel
Source: https://www.escapeartist.com/blog/costa-rica-vs-belize/