By now I've written a fair bit on the need to move from conventional financial investments into commodity markets like teak and precious metals. With the fallout from Brexit, the fall of Hong Kong and the US-China trade war, the uncertainty of financial markets doesn't bode well. If you've bought what I'm saying, most of which really comes from existing economic literature, then you ought to have looked into possible commodity investments.
One of the most viable options for all investors is the Colombian timber market. Nearly 53.7% of all Colombian land is forests—the timber from these lands accounts for $512 million in export revenues alone. This is not inclusive of any byproducts from this timber exported to other destinations. From what I understand, the Colombian government is looking to play a bigger role in global timber markets and capitalize on the increasing demand for timber. This is perhaps the best time to move in and ride the wave to make huge returns from your investments.
The State Of Global Timber Markets
The global timber markets are going through a brilliant period, with people claiming that it's one of the most lucrative markets over the past 2 decades. The market fell between 2015 and 2018—to create room for new investment opportunities. Global timber prices have started spiking once again in response to greater demand from the US and China in response to rising real estate prices in the region. In 2018, the demand for timber increased by 2.1% and this trend is expected to continue over the next few years.
The Future Of Real Estate
The latest research indicates that global real estate markets are going to skyrocket over the next few years. Some experts indicate that global real estate investment will amount to $59 billion in 2020, 12% of which will come from commercial real estate. Very soon, much of the business in the UK will shift to Europe to continue working within the European Union to induce greater demand for real estate. Similarly, the growing population and GDPs of countries like India, China and even in South America will spur on global real estate prices, a demand which is directly linked to the demand for timber.
With this rise in global real estate, it's very likely that timber demand and prices will also start rising.
Why Colombia?
Over the past couple of years, the Colombian government has strived to promote the development and sustenance of green cover in the country. These initiatives have taken on greater momentum in light of the Amazon fires early last year, which threatened 65% of the entire forest and created a global outcry owing to the impact these had on the ecosystem. While countries around the world are trying to increase forest cover, nowhere are these efforts more noticeable than in Colombia.
The Colombian government offers investment incentives to promote the development of commercial forestry in the country—namely, the Income Tax exemption. Forestry activities are income tax exempt in Colombia. For more information on how this taxation exemption would benefit you, please reach out to Gutierrez Group at +57-4 322 8898.
Investment Options
I've recently gotten in touch with the folks at Gutierrez Group. They are a Colombian Multi-Family Office specializing in both managing and promoting unique alternative turnkey investment opportunities in Colombia, as well as in providing professional legal advisory to foreigners living and/or doing business in Colombia, and help individuals set up timber plantations in Colombia.
Their plantations have a full maturity date of 7 years, which offer an IRR of 16.36% with a total cost of $7 billion over the period—that is the cost for 107,600 hectares of land. While this might seem like a huge expense and pretty high initial capital requirements, it's possible for you to take advantage of the Income tax exemption offered by the Colombian government. With this added benefit you can significantly reduce your operational and management costs which might effectively double your returns based on initial investment requirements.
The Gutierrez Group offers 2 alternatives.
Funding a plantation of your own and becoming the sole owner of it, this alternative being the preferred one for wealthier investors; and,

Participating in a crowdfunded project (the first two were established in 2016 and 2017 and are sold out, but they are launching their third crowdfunded project this year), with as low as $50,000 USD initial investment. With this model, the investor would be buying shares of the corporation that owns the tree-farm. As an additional perk, the investment would be visa-eligible.
You can choose to buy as much land as you like until it reaches a desirable returns level. With a well-thought out strategy, plus 0 income tax when your investment matures, you stand to make a killing off of timber markets. Assuming that these timber market projections pan out the way I mentioned before, it's very likely that you might even make more money than they have projected.
Conclusion
We can't really say how the global economy is going to evolve as time passes. One thing's for certain though, it's not going to be a pretty picture when the dust settles because no one can seem to get their economic policies right. Donald Trump faces impeachment while he stumbles through trade negotiations with the Chinese, there's no telling how bad things will get if he's impeached. The Chinese economy is reeling from the blows inflicted by the trade war because they're shut off from their largest export market.
The protests in Hong Kong just never seem to end and the rate at which the city's losing money, I'm not sure that it'll ever reach the same financial liquidity and status it commands currently. Even now the economic authorities in the city have officially announced an economic recession starting in 2020, while the Chinese are compelling local stakeholders to take money to Macau. With the existing economic and financial uncertainty, investor confidence is at an all time low and tourism is nearly dead.
With two of the largest economies in the world in a stand-off and no one to take their places, state regulated investment options aren't exactly the best option for anyone. You should consider moving your investments into Colombian timber, because when the financial crash does come, at least you'll have a tangible asset whose prices will soar at the time.
If you are serious about diversifying your portfolio, and you want to learn more about Timber in Colombia, I strongly suggest that you get in contact with the Gutierrez Group directly. I'm fairly certain that this is one of the best financial opportunities at hand for anyone looking to make a long-term, steady income. You can reach them at +57-4 322 8898.
Here are a few articles about Colombia that I know you'll love:
You Can Buy The Government's Debts In Colombia
10 Things You Didn't Know About Colombia
Top 10 Things to See and Do in Colombia
About The Author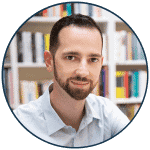 Mikkel Thorup is the host of The Expat Money Show podcast and Director of Content at Escape Artist. He is also the author of #1 Best-Selling book Expat Secrets on Amazon. He has spent nearly 20 years in continual travel around the world, visiting more than 100 countries including Colombia, North Korea, Zimbabwe, and Iran. His goal is to help people just like you to generate additional streams of income, eliminate your tax bill, and take advantage of offshore structures so you can travel the world freely and never have to worry about money again. For more information on his legal (but creative) tax strategies for Expats watch this free video.
Like Our Articles?
Check out our eBook bundle. Six titles packed full of premium offshore intel. Instant Download – Print off for your private library before the government demands we take these down!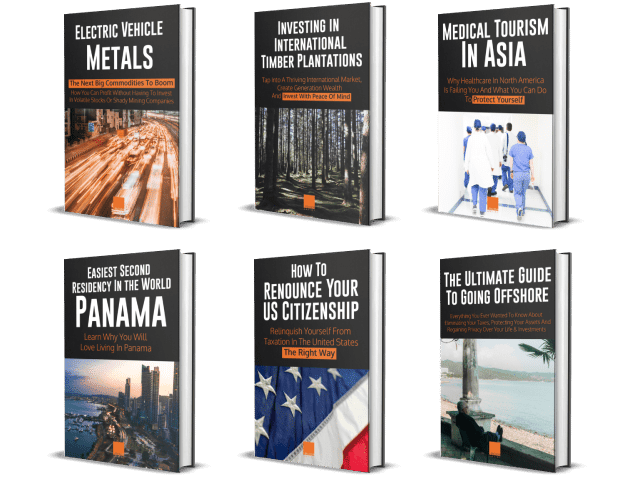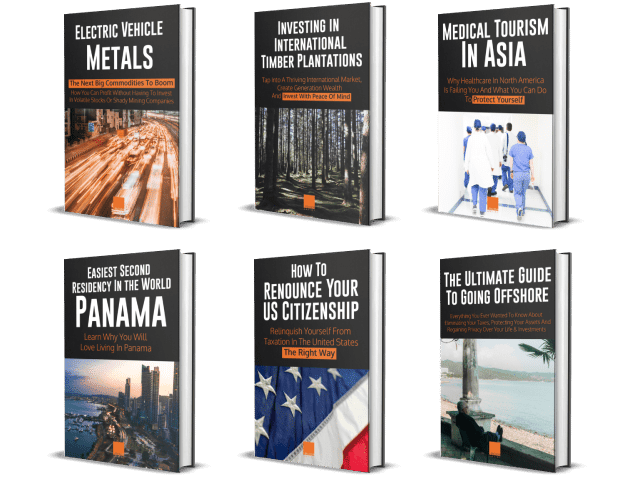 Source: https://www.escapeartist.com/blog/colombian-timber-markets-in-2020commodity-investment-options