Are you a non-resident in Canada? Wish to make a property investment in Metro Vancouver British Columbia? British Columbia is one of the most lucrative real estate markets out there in Canada. This market features a wide number of high-end homes and condos to purchase. British Columbia is also highly favorable to live in.
This is the reason why most non-residents in Canada prefer settling down in British Columbia. Another major region in Canada that is a hot-favorite among the immigrants or non-residents in Canada is Metro Vancouver –also referred to as Greater Vancouver.
Real Estate Investment In Metro Vancouver And British Columbia By Non-Residents
As an immigrant, you might be overwhelmed by the overall complexity of the process of real estate investment in Canada. This is because you are obliged to abide by the abundant real estate laws and multiple sets of processes for achieving the same. When you hire services from a reliable real estate investment agency, you can look forward to making a profitable real estate investment with guaranteed results.
When it comes to owning a property in British Columbia as a non-resident, there are no restrictions. The only requirement is that while buying a property in Canada, you are required to provide in writing that all your transactions are clear and specifically mentioned in the respective books of records. The best real estate investment as an immigrant is by ensuring that you have proper finances to manage the investment effectively.
How To Finance The Purchase
As a non-resident, you must be worried about your overall finances for a lucrative real estate investment. Most of the mortgage financing that you wish to obtain is likely to be raised out of private mortgage lenders in & around Canada. This is because most of the foreign banks in Canada are known to not favor lending money in case the loan's security is mortgage-secured by some property situated in Canada.
For the non-residents, the financing option in Canada is available at around 65 percent of the total purchase price of the given property. Most of the lenders out there are known to provide lucrative discount rates to those who are purchasing as an immigrant. In Canada, mortgages usually tend to have an amortization period of 25 years. Most lending institutions are known to guarantee a fixed interest rate for variant periods –ranging from 1-10 years. The shorter the term will be, the lower the interest rate is going to be.
As a non-resident in Canada, you can look forward to arranging your finances with a down payment of less than 35 percent.
Documentation Required For Real Estate Investment As A Non-Resident
As a non-resident in Canada, you are required to possess some vital documents in hand for simplifying the overall process of real estate investment. Here are some:
Individual net worth statement
Confirmation through a 3-month history of the brokerage or bank statements revealing the 35 percent of the down payment from a non-borrowed source
Real estate appraisal
Banker's reference from the current financial agency
A completed application
Picture ID -2 copies
Bank account information in Canada for withdrawing the respective mortgage payments
Lenders in Canada would also like to ensure that non-residents have an extra 1.5 percent of the total purchase price before approving a mortgage for an investment property. This is to assure that the individual is capable of covering the total costs of closing the transaction.
Who Is A Non-Resident?
While the term 'resident' has not been specifically defined in the Income Tax Act of Canada, the courts have specified the definitions for being a non-resident in Canada. The courts have defined the term "residence" to be a degree to which an individual settles or maintains the ordinary mode of living with the accessories in interests, social relations, and conveniences in the given place of question. The courts have specified that an individual is regarded as a 'resident' of Canada if it is the place where the individual is settled and leading a customary life regularly in some city of the nation.
Rental Income
When you happen to be a non-resident in Canada and wish to purchase some properties in Canada that produce revenues, you are required to pay tax in the country for the given income. Usually, around 25 percent of the non-resident tax is required to be paid on the gross rent that is paid by a tenant. At the same time, when you make use of a professional property manager, you might be provided with some valuable options.
Non-resident Sales
While there are no issues in buying a property as a non-resident, you are required to regard some important aspects while making a non-resident sale. The Income Tax Act in Canada offers the claim that when a non-resident in Canada would sell a property, the individual is expected to pay the specified amount of tax on the overall gains. This is important for ensuring the buyers that the right taxes are being paid. This is why the non-resident seller is expected to provide a clearance certificate from the Department of Revenue Canada –during or before the sale to the buyer.
Additional Costs or Fees for Buying Homes in Vancouver and British Columbia
Appraisal fee: Ranging between $300 & $450 – it depends on the location of the home
Property Transfer tax: To be paid when the application needs registration regarding the change of the title and based on the fair market value of the property.
Legal fees: Including the lawyer's fees, including various other fees for transferring the property.
British Columbia Foreign Buyer Tax: Divided into four parts, Bill 28 was introduced in 2016.
Vancouver Vacant Home Tax: The objective of this tax is to return under-used or empty properties to be used as a long-term rental home in Vancouver.
British Columbia Speculation Tax: The tax rate is estimated to be around 0.5 percent based on the assessed value of the home.
Like Our Articles?
Check out our eBook bundle. Six titles packed full of premium offshore intel. Instant Download – Print off for your private library before the government demands we take these down!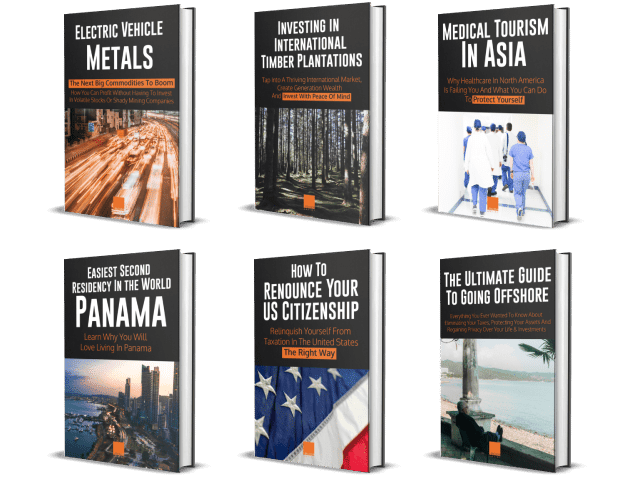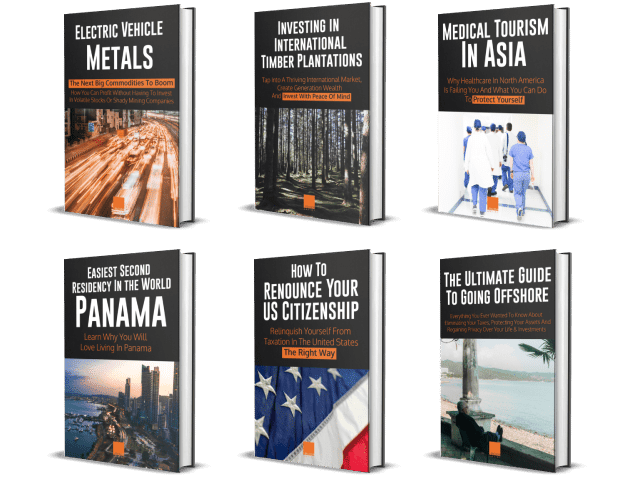 Source: https://www.escapeartist.com/blog/buying-property-in-metro-vancouver-bc-canada-for-non-residents