This Central American country really doesn't get the credit it deserves. Costa Rica is nothing short of heaven on earth—it's politically stable, economically prosperous, has plenty of natural beauty and is a popular retirement hub for expats from around the world. I've gone to the place a few times myself and I have to say that it definitely tops my list of countries to visit throughout your lifetime.
I've recently come to realize that people don't really know that much about Costa Rica, which is why there isn't as much tourist volume there as there should be—which is a shame. So I decided to dedicate an entire post to the best places you can visit in Costa Rica and things you can do in each of these locations.
The Costa Rican Climate and Geography
Anyone who's visited Costa Rica before will tell you that it seems like a lot of geographical versatility in the region. If you look at the map, the country's got everything—mountains, forests, white beaches and it's clear that before we ever discovered the place—it went through a lot of cataclysmic changes. While the country's smaller than most states in the US, there's more variation in the landscape than you would expect—rivers, waterfalls, volcanoes and rolling plains.
What I find the most pleasing about the country, is the way that the state has balanced out the urbanization with the surrounding natural beauty. When you go to places like San Jose, it'll become apparent that the Costa Ricans are immensely respectful toward the environment and have actually succeeded balancing urban development with environmental preservation.
It's really amazing how the country's really pleasant throughout the year—even though the monsoons are really intense. The average annual temperature in the country is a mild 27 degrees, with bright sunshine during the months of March and November. If you're thinking of visiting, March is definitely the best time in the year to go—but remember that this is peak season and the most expensive time to go. A lot of people choose to go in November because while the weather's pretty similar to that in March, but a lot of people don't visit the region during the time. Since people don't really visit hotels, food and travel don't cost much either.
The Best Places to Visit in Costa Rica
There's literally no place that I wouldn't suggest that people visit because literally all the places in Costa Rica are immensely beautiful. Accordingly, I'll try to fit in as many places as I can to give you the most detailed possible guide on each location.
1. Puerto Viejo
The city is located on the Caribbean side of the Costa Rican coast—maybe it's for that reason the area reminds me so much of the Caribbean itself. You'll find plenty of white beaches, palm trees and relaxing vibes no matter when you go to Puerto Viejo. There's plenty to do here—a lot of people just spend their time beach hopping, there's also a jaguar sanctuary there as well—Gandaco-Manzanillo Wildlife Refuge.
One of the most famous tourist attractions in the region are the chocolate tours—Puerto Viejo is filled with cacao trees. During these tours, they take you through cacao plantations and give you a detailed account of how these trees are grown, cared for and how chocolate is made from these plants.
2. Cahuita
Cahuita is this really small town an hour's drive away from Puerto Viejo. It's located next to the Cahuita National Park, which is one of the largest wildlife preservations in the region—you'll see all sorts of indigenous animals that you wouldn't see anywhere, including crocodiles, exotic species of monkeys, snakes and more.
There are plenty of opportunities to go sightseeing, hiking and snorkeling. One really important detail that I think I should mention are the Afro-Caribbean influences in the region which you'll find in the food. So if you're in the region you should hit the restaurants as soon as possible for an unforgettable dining experience.
3. Corcovado
Corcovado is one other place in Costa Rica that's retained much of its natural beauty. It's also where the Corcovado National Park's located—it's basically just a small boat ride away from the mainland. There's a lot of marine life that you can see along the way—if you're lucky you might even see a lot of whales breaking over the ocean surface along the coasts of the city. A lot of people spend the night in the jungles that surround the region too, to see all the animals that come out to roam around in the night.
4. Arenal
Arenal is one of the many volcanoes that are spread around Costa Rica. Rising up to a magnificent 1670 meters above ground, the path up to Arenal's top is interspersed with hot springs, waterfalls and caves just ready to be explored. You can go river rafting, diving from waterfall and hiking throughout this strikingly beautiful area to get your fill of wonder at every step of the way.
5. Santa Teresa
There's no other way to describe Santa Teresa other than calling it the hippie center of Costa Rica. The town is basically a haven for backpackers—stretching down a single street that's filled with eateries, yoga centers and surf shops. People usually come here and don't leave because it's such a relaxing place to be in—sometimes staying for years at a time.
In Conclusion
Costa Rica is a great place to visit if you're looking for some R&R. Considering the environment and how great the people are, I don't really question anyone who's decided to settle in the country for the indefinite future. Since the place has very low costs of living, has a thriving economy and is the most peaceful Central American country, there's little else anyone can ask for.
Among its Latin and Central American neighbors, Costa Rica has consistently improved its tourism infrastructure to become a place where people from around the world can gather. When and if you ever think of going down south, you should definitely consider Costa Rica as the priority destination.
I hope you enjoyed reading: Best Places to Visit in Costa Rica. If you are interested in Costa Rica, please reach out to our office HERE. I would also like to offer you our FREE Country Guide. There is just a ton of material here that you will love. I'm also including a few articles on Costa Rica that will help in your decision of whether to go there on vacation. Enjoy!
A Dive into Costa Rica—A Cultural Guide to the Central American Paradise
8 Reasons to Retire to Costa Rica in 2020
17 Things You Might Not Know About Costa Rica
About The Author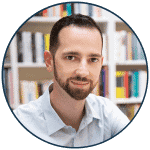 Mikkel Thorup is the host of The Expat Money Show podcast and Director of Content at Escape Artist. He is also the author of #1 Best-Selling book Expat Secrets on Amazon. He has spent nearly 20 years in continual travel around the world, visiting more than 100 countries including Colombia, North Korea, Zimbabwe, and Iran. His goal is to help people just like you to generate additional streams of income, eliminate your tax bill, and take advantage of offshore structures so you can travel the world freely and never have to worry about money again. For more information on his legal (but creative) tax strategies for Expats watch this free video.
Like Our Articles?
Then make sure to check out our Bookstore… we have titles packed full of premium offshore intel. Instant Download – Print off for your private library before the government demands we take these down!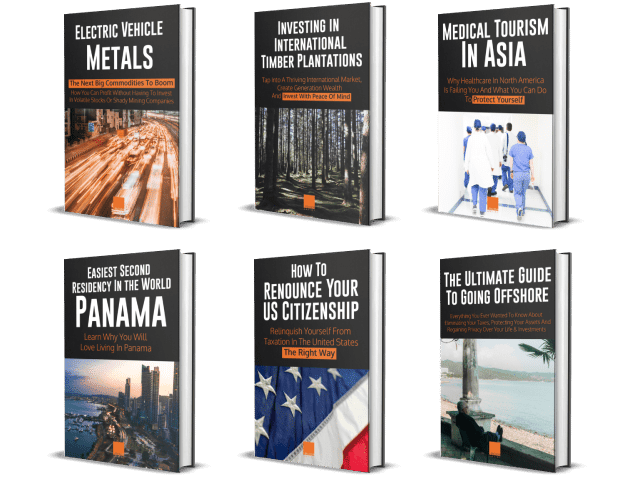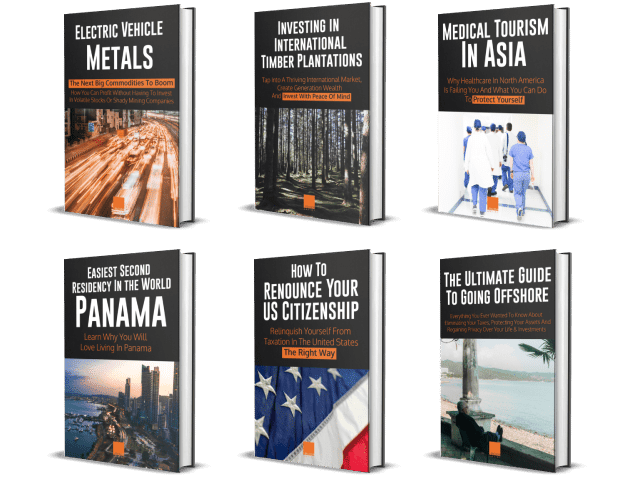 Source: https://www.escapeartist.com/blog/best-places-to-visit-in-costa-rica/?utm_source=rss&utm_medium=rss&utm_campaign=best-places-to-visit-in-costa-rica