8 Offshore Banking Trends.
No one saw 2020 coming, at least not in the present form. Many thought it would be a year much like what has gone before. With the advent of COVID-19, sectors of the financial community are learning to navigate in a new and strange world.

Offshore banking institutions have proven to be particularly effective in the new order of things. Much of what was already being done has allowed those institutions to continue caring for their clients even as they refine their strategies.
Here are some examples of offshore banking trends that are happening right now and will likely continue into the next several years.


1. Greater Emphasis on Asset Protection

With uncertain economic situations in many parts of the world, it's only natural for people to look for ways to protect their assets from erosion. Choosing to place those assets in settings that are holding up well during the pandemic is a smart move.

That's where offshore banking comes into the picture. Opting for savings, checking, time deposit, and other accounts based in a nation that appears to be weathering the pandemic well translates into greater financial security. Expect more people to set up international accounts for this reason.

2. Financial Technology Continue to Strengthen

Offshore banks were already heavily investing in financial technology. With an international clientele, the need for faster, more intuitive, and comprehensive technology has become obvious. That's why offshore banking and investment institutions were already working on the technology before 2020 began.

With the pandemic, the need is even greater. As more international clients need online tools to pay bills, transfer funds, deposit money, and check on account statuses, offshore banks are making sure those tools are working around the clock and that they're readily available to all clients.

3. More e-Commerce Entrepreneurs are Moving Offshore

It's no surprise that more people are shopping online right now. Much commerce was already taking place online; with people practicing social distancing and being at home more, the amount of e-commerce has increased at a pace that no many have predicted in 2020.

Commerce regulations in some nations make it profitable for entrepreneurs to base their operations in offshore settings. The business tools offered by offshore banks located in the same countries make it practical to also move banking services to the same location. The result is that consumers get to enjoy an easier shopping experience while the entrepreneurs get to keep more of the profits within their businesses.

4. Changes in Tax Structures for Consumers and Corporations

While not true in all nations, there are some countries that are changing tax structures so they're more favorable to individuals as well as businesses. This was already in the works in a number of locations, but the number and pace of those changes is accelerating.
By the end of the year, there are likely to be more offshore locations that can tout changes in how taxes are calculated and why those changes benefit those who choose to live or invest in certain nations.

5. More Opportunities in the Digital Asset Capital Market

Just about everyone has heard of digital assets like cryptocurrency. What you may not know is that the use of this type of digital asset is becoming more popular today. In some nations, the push to make it easier to invest and utilize cryptocurrency for purchases of goods, stock options, and a number of financial transactions is strong.

There is some speculation that cryptocurrency is an asset class that will continue to grow in usage this year. One theory is that once COVID-19 is under control, the use of this type of asset will continue to gain in influence and common use. For this reason, many offshore banks are stepping up their efforts to accommodate digital assets. The goal is to be ready when the explosion really begins and be able to serve customers without missing a beat.

6. Artificial Intelligence and Meeting Client Needs

Artificial intelligence (AI) is already making inroads in banking across the world. One trend that is likely to continue is the use of AI in anticipating consumer needs and wants. Based on past transactions and account activity, AI is likely to take the form of predictive technology.

This means that based on how you manage your offshore accounts, AI could come up with ideas that you could employ to increase returns, minimize expense, and work toward a financial goal that's indicated by your activity. While you always have the final word, those suggestions could prove to be helpful in growing wealth.


7. Greater Protection of Client Information

Protecting proprietary client information has always been important, but it takes on new relevance in today's world. More online financial activity comes with a greater risk of hacking and other threats. Offshore bankers are aware of this and are constantly striving to protect client data from falling into the wrong hands.

Throughout the remainder of the year and beyond, look for offshore banking and investment institutions to implement more policies, procedures, and safeguards aimed at protecting everything from the identification of depositors to account balances. Most of this will be done without any direct impact on how clients' access and use their accounts. What it will do is make online banking more secure than it's ever been.

8. As Well as More Personalized Customer Service and Support

While auto-attendants are going nowhere, offshore bank professionals are recognizing that clients want interaction with real people. To that end, many are making it easier to talk with employees about everything from establishing accounts to help with transferring funds. Banks with investing arms are also beginning to provide secure video sessions with clients who are interested in moving their portfolios in different directions.

Expect this emphasis on more personal client care to increase throughout 2020 and into the years to come. Those who prefer to log in and seek help from a digital assistant or by sending a message or email will still have those options. It's the personal touch of talking with another person that will be more readily available.

9. Take Advantage of Trends
2020 is a year when trends from 2019 are continuing, albeit with some twists thanks to the worldwide pandemic. Adaptations to policies, operational strategies, and even a revival of more person to person client care is now part of the mix.
For financial service consumers, that's not a bad thing. In the long run, it means a greater range of choices, more secure accounts, and easier access to personalized financial services when the need arises.

Here is probably the most extensive ebook on Everything You Ever Wanted To Know About Eliminating Your Taxes, Protecting Your Assets And Regaining Privacy Over Your Life And Investments. It is called The Ultimate Guide To Going Offshore.
I hope you got value from this article: 8 Offshore Banking Trends. Please reach out to Luigi HERE to open a bank account in Belize. Here are a few additional articles on Belize .. enjoy!
16 Reasons Why Belize Is the Perfect Country to Move To
Panama Vs Belize – International Business Company Formation
Understanding Legislative Changes In Belize And How They Impact IBCs
How to Live and Work in Belize
Understanding Belize International Foundations – What You Need To Know
Author bio:
Luigi Wewege is the Senior Vice President, and Head of Private Banking of Belize based Caye International Bank, a FinTech School Instructor and the published author of The Digital Banking Revolution – now in its third edition. You can follow his posts on trends shaping the banking and financial services industry on Twitter: @luigiwewege
Like Our Articles?
Then make sure to check out our Bookstore… we have titles packed full of premium offshore intel. Instant Download – Print off for your private library before the government demands we take these down!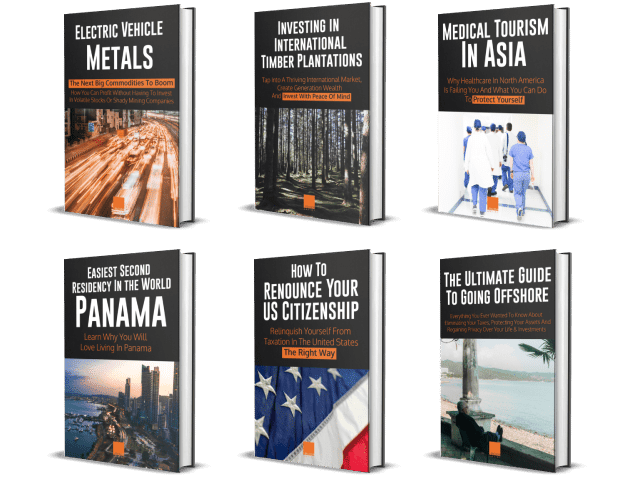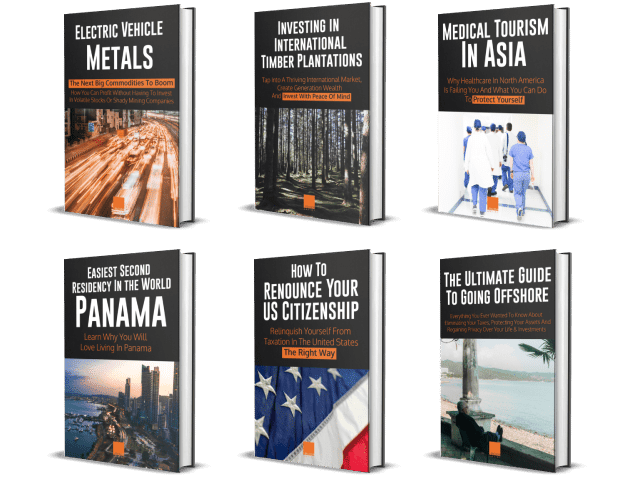 Source: https://www.escapeartist.com/blog/8-offshore-banking-trends/?utm_source=rss&utm_medium=rss&utm_campaign=8-offshore-banking-trends