Are you excited about owning property in Belize? Perhaps the plan is to purchase a vacation property that you can use for a few months each year. Maybe the idea is to purchase property now that you use for holidays but will eventually call home full time once you retire. Whatever the reason, it's nice to know that purchasing real estate in Belize is a straightforward process. In fact, some aspects of making a purchase will seem very familiar.
Here are seven key facts that all prospective property owners should know.
1. You Don't Have to be a Citizen in Order to Purchase Real Estate
Owning real estate is not limited to citizens in Belize. Foreigners follow the same basic process for selecting and paying for real estate purchases. The current qualifications have been in place since 2001 and are relatively easy to understand.
There is one difference that involves undeveloped property. If the plan is to purchase a tract of land and build a house rather than purchase property with a pre-existing structure, it is necessary to work with the Central Building Authority. The CBA is one of the newer government agencies in Belize and is responsible for setting the codes and standards that apply to new construction. That includes the construction of private dwellings. Both citizens and foreigners wishing to purchase property for development must have plans that are in full compliance with the CBA's current standards.
2. You Don't Have to Physically Be in the Country
There are places around the world where you have to be physically present to purchase any type of real estate. That's not the case in Belize. It's possible to handle all of the details without coming to the country itself. Of course, you do always have the option of traveling to Belize and conducting a search and purchase in person.
Technology is one of the reasons that you can manage the task from a remote location. Many real estate professionals offer virtual tours. This allows you to visit a number of properties and see the interiors and exteriors with relative ease.
In terms of handling the paperwork associated with the sale, it's possible to sign electronic documents and they will suffice until you have the originals signed and returned.
3. The Process for Finding a Property is Familiar
Before purchasing a property, it's necessary to find the one that's right for you. The way you will go about doing this is much like you would do in your country or residence.
Here are a few easy ways to go about locating potential properties:
One strategy is to work with a real estate agent. In fact, having a buyer's agent as well as a real estate attorney on your side is an excellent idea. The agent can create a profile of what sort of property you have in mind. By comparing that profile with options that are currently on the market or just being listed, the agent can keep you aware of any potential real estate that meets your qualifications.
If you have friends in Belize, they can also be on the lookout for potential properties. In this scenario, they can alert you to a property that seems like a good fit and even follow up with the listing agent if you express interest. At some point, your friends can introduce you to the agent and the two of you can arrange for virtual or face-to-face tours.
You can also use online resources to find properties on your own. Once you see something that you like, it's easy enough to contact the listing agent and get the negotiations started. At some point, you will want to secure your own agent and an attorney to complete the purchase.
4. Conducting a Title Search is a Good Idea
How will a real estate attorney make a difference? That attorney will handle all of the details related to the final purchase. Prior to that, the attorney will oversee a title search. That search is essential, since it will identify any prior claims on the property, confirm property lines, and in general make sure that there are no legal impediments to purchasing the real estate.
In terms of the sale documents, the attorney can make sure everything is in order. That includes preparing and helping you remit what's known as the stamp tax or stamp duty. As of 2019, that tax amounts to no more than 8% of the total purchase. The attorney will also have good news for you: Belize does not impose capital gains taxes on real estate purchase.
5. Confirmation of Financing or Have Cash to Submit an Offer
When you submit a bid on a property, you'll also have to provide confirmation that you can back up that bid. This means providing proof that you have the cash on hand to make the purchase in full. Alternatively, you will need to provide some sort of confirmation that you already have financing in place that's adequate to cover the purchase.
Remember that this is above and beyond being able to make a deposit or down payment on the property. The amount of the deposit will depend on the type of property you're purchasing. Generally, expect to somewhere between 10-20% of the purchase price for undeveloped or raw property. If the property already includes houses and other structures, the down payment will be more in the range of 30-50%.
6. Obtain Financing from a Bank in Belize
While you could go through a bank in your country of origin to set up financing, that's not necessary. There are banks in Belize that offer real estate loans to foreigners. That's especially true if there's evidence that you plan on eventually making Belize your home or if you already have checking and other accounts with one of the local banks.
The process for obtaining financing is much like you would follow with a banking institution at home. There's the need to provide proof of identity, confirmation of your income sources, compare the amount you're asking for with the current value of the intended property, and a few other basics. If you like the idea of obtaining property in Belize, your agent can help you collect all the data that a local bank is likely to request.
7. Closing Could Take as Long as 90 Days
With most real estate transactions, it takes somewhere between 30 and 90 days to finish with everything. A number of factors are addressed and resolved during this period.
If there are a number of issues that need to be settled first, it will take closer to the 90-day window. When everything is straightforward and relatively uncomplicated, the sale and transfer of property will likely be closer to 30 days.
Own a Piece of Belizean Paradise
If your goal is to own real estate in beautiful Belize, it can be done with relative ease. Be prepared for the process to take a little time but know that it will be worth it.
Once you begin the process and everything is moving toward completion, you can turn your attention to the day when you take possession and begin to make that new house into a true home.
I hope you enjoyed reading: 7 Simple Facts to Know About Buying Real Estate in Belize. Here are a few additional articles on Belize that I'm pretty sure you will love!
16 Reasons Why Belize Is the Perfect Country to Move To
Banking in Belize: Is It Still a Safe Option for You to Consider?
Living and Working in Belize: What You Need to Know in Advance
Get Insider Tips for Visiting Belize
The Ultimate Guide to Going Offshore
Author bio:
Luigi Wewege is the Senior Vice President, and Head of Private Banking of Belize based Caye International Bank, a FinTech School Instructor and the published author of The Digital Banking Revolution – now in its third edition. You can follow his posts on trends shaping the banking and financial services industry on Twitter: @luigiwewege
Like Our Articles?
Then make sure to check out our Bookstore… we have titles packed full of premium offshore intel. Instant Download – Print off for your private library before the government demands we take these down!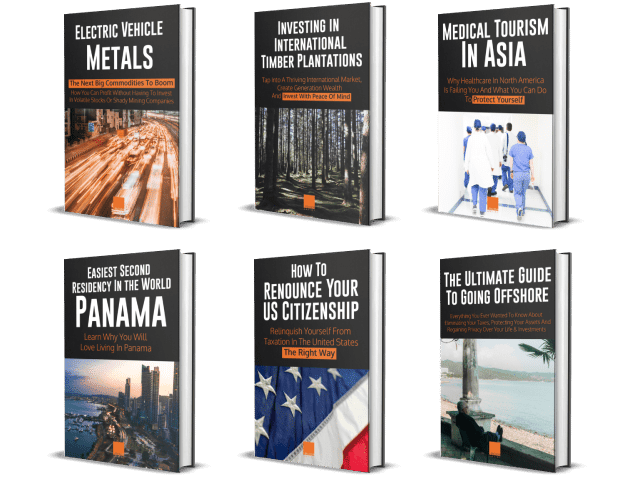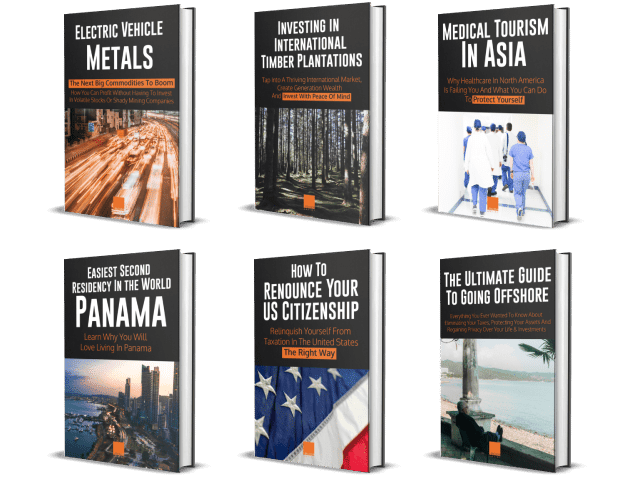 Source: https://www.escapeartist.com/blog/7-simple-facts-to-know-about-buying-real-estate-in-belize/?utm_source=rss&utm_medium=rss&utm_campaign=7-simple-facts-to-know-about-buying-real-estate-in-belize