5 Valuable Lessons That Gambling Can Teach Us About Finance.
Even though gambling is notorious for being addictive and is considered a vice, most people view the casino as a form of entertainment. For a long time, gamblers have been enjoying games of chances, even though they knew in advance that they were likely to lose money.
Over time, casino enthusiast will hone their gambling skills and become pros. Experience can drastically increase your winning odds, especially with table games like blackjack or poker, where luck isn't the only decisive factor.
While we don't encourage you to take all your money and bet it in the casino, gambling is a fantastic way to learn more about personal finance and life in general. During our research on the greatest gamblers in the world, we discovered that casino pros have a similar mindset to experienced investors.
Here's The Deal:
Knowledge and time are essential factors that determine your financial success. Below, we will dive right into the most important lessons that online gambling teaches us about money.
Nothing Comes For Free
After gambling in online casinos for a while, you will start noticing that most operators offer welcome bonuses that are awarded after your first deposit. This promotion is often advertised as "free money." However, after reading the casino's bonus terms and conditions, you will quickly understand that these deals come with strings attached.
Often, you will need to fulfill the wagering requirements before you can withdraw the bonus money from the balance (or even the deposit amount). Casino operators created these requirements as a failsafe mechanism that increases their chances of winning back the money you've invested.
Most casual players learn about wagering requirements when they attempt to cash out and discover that they aren't allowed because they didn't fulfill all the necessary conditions yet. Luckily, regulatory authorities from around the world are working hard to ensure that the promotions are beneficial to the players and the casino doesn't scam them.
The main lesson is that nothing comes for free, so make sure you always read the terms and conditions before making any investment.
How Budgeting Works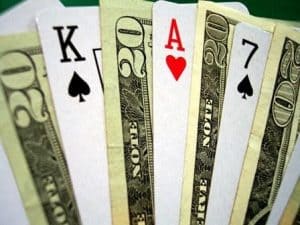 Budgeting is crucial to gambling because winning usually requires efficient bets. We highly recommended that you set aside a certain amount you can afford to lose before going out for a casino night. Instead of just recklessly spending all the money you've got, set a budget, and stick to it.
After all, gambling is all about money, managing, and taking risks. You either win big or lose everything. That's why creating a budget comes almost naturally when gaming, so you can limit yourself and not end up losing more than you should.
Even though budgeting is an industry cliché, we consider it to be one of the quintessential parts of personal finance. Setting a weekly, monthly, or annual budget can save you a lot of money and get you started with the habit of setting some cash aside.
Risk And Reward
Gambling can teach you a valuable lesson about the relationship between risk and reward. This is one of the lessons that casinos enthusiasts learn early on in their adventure because the expected reward is directly proportional to the risk you're willing to take.
Why Is This Important?
Well, statistics show that low-risk wagers will bring you better returns in the long-run. In contrast, a high-risk bet might bring a considerable amount to your pockets, but the odds of winning are very low. Additionally, the house edge is larger on long term bets than on bets with lower odds. Similar to blue-chip stocks trading, the lower house edge or smaller wagers can bring you a better return in the long run.
Risk and reward is a crucial lesson that gambling will teach you. Essentially, all our actions have consequences in our day to day lives. For instance, let's say you go to the casino with a budget of $100. You can decide to spend it on slots or go all in at the blackjack table. The decision you make is based purely on your personal preferences and analysis of the relationship between risk and reward.
Research Is Key
Bear in mind that money-making industries are very competitive. Being successful often requires advanced knowledge of the subject, which is usually achieved through extensive research. Gambling is no different. If you want to be successful at table games, you will need to know advanced strategies and the mathematics behind them.
Luckily, the Internet is a valuable resource when it comes to researching gambling strategies and casino deals. CasinoBonusCA offers some special promotions and in-depth guides that will get you off the right foot with gambling, especially if you're a beginner.
Risk Management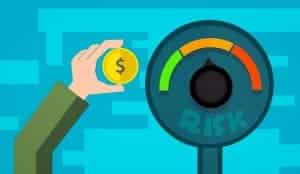 Risk management is an essential finance skill, especially for investors that need to protect their portfolio during harder times. Similarly, gambling can also teach us a valuable lesson about investments and managing risks because you aim to win or at least break even.
Proper risk management is the casino's secret to making a profit. They created rules and house edges that guarantee that in the long run, they will recover their losses. Even though casino games are often based on luck, gamblers can increase their odds have a well-defined risk management strategy.
Well, Is It True?
For instance, if you're a blackjack pro, you will be able to gamble a more considerable amount than a newbie, because you already know how to minimize the risks by using your skills.
Another way to use the risk managing skill in gambling is cashing out when you're on a winning streak. You rarely see an experienced gambler betting continuously after winning three or four rounds in a row. It's because their intuition tells them that the wheel's about to turn soon, so they know that it's optimal to cash out and go home with extra money in their pocket.
The Bottom Line?
Gambling is often frowned upon by outsiders, but pros refer to it as a science or even art. For us, it is just a valuable finance lesson, and we've learned a lot about saving money and taking risks by betting in the casino. While we don't encourage gambling as a form of investment, enough training and a proven strategy might bring you some impressive returns in the long-run.
I hope you enjoyed reading this article: 5 Valuable Lessons That Gambling Can Teach Us About Finance
Like Our Articles?
Then make sure to check out our Bookstore… we have titles packed full of premium offshore intel. Instant Download – Print off for your private library before the government demands we take these down!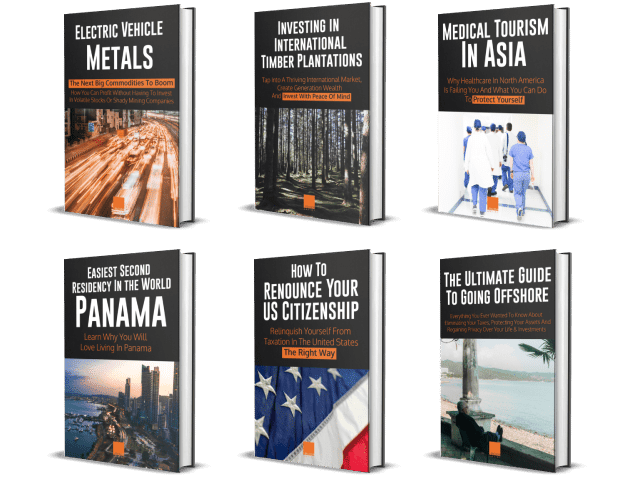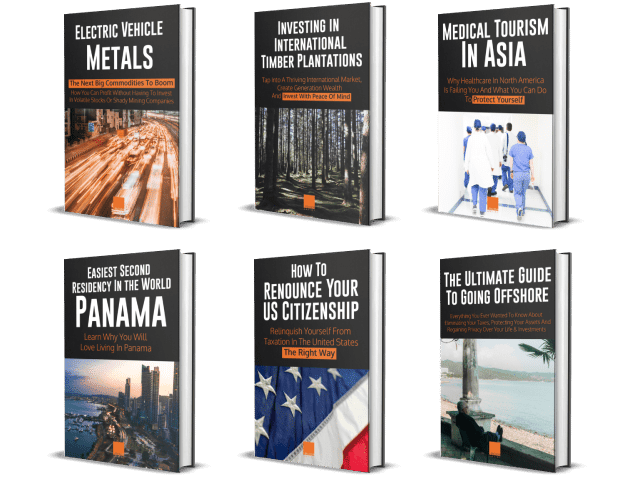 Source: https://www.escapeartist.com/blog/5-valuable-lessons-that-gambling-can-teach-us-about-finance/?utm_source=rss&utm_medium=rss&utm_campaign=5-valuable-lessons-that-gambling-can-teach-us-about-finance